The DSLR megapixel war has slowed down dramatically over the past few years as companies focus on low-light capabilities and other components of the cameras. But it looks like someone forgot to tell the smartphone market. Read more…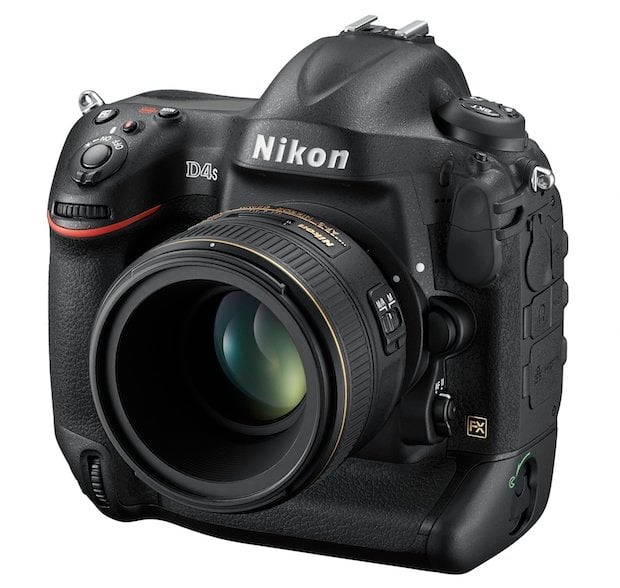 The Nikon D4s is only a marginal improvement on the D4, but that didn't stop Nikon from touting it as significantly better in low light and faster to boot. The question is, do those claims hold up when you put the camera through its paces?
Well, the DxOMark team did just that, and the results may or may not surprise you depending on how much stock you put in press release boasting. Read more…
…note the confused and contradictory soap boxes current digital Leicaphiles too often find themselves standing on. Invariably, they drone on about the uncompromising standards of the optics, while simultaneously dumbing down their files post-production to give the look of an uncoated Summarit and Tri-X pushed to 1600 ISO.

Leica themselves seem to have fallen for the confusion as well. They've marketed the MM (Monochrom) as an unsurpassed tool to produce the subtle tonal gradations of the best B&W, but then bundle it with Silver Efex Pro software to encourage users to recreate the grainy, contrasty look of 35mm Tri-X. The current Leica – Leica GmbH – seems content to trade on Leica's heritage while having turned its back on what made Leica famous: simplicity and ease of use. Instead, they now cynically produce and market status.

Earlier this week, Egami came across an Olympus patent that (as far as we can tell) is truly one-of-a-kind, utilizing a unique feature that would allow you to get the best exposure possible in any scenario. Read more…
It's been over a year since the last Sony A-Mount camera was announced, but it looks like that dry spell may be over soon. According to the ever-reliable sonyalpharumors, a successor to Sony's A77 SLT is on the way, and it's going to pack some serious speed. Read more…
Pricing and availability information for the Panasonic GH4 are official now, and unsurprisingly, the 4K mirrorless system won't come cheap. In fact, it'll cost you as much to buy this shooter as it will to get the full frame Sony A7. Read more…
"The Canon EOS 7D and 70D are Canon's most advanced APS-C format digital SLRs. Both aimed at enthusiasts and experts, both offer high continuous shooting speeds and full HD movie modes, and they even share the same battery!
But there are some key differences. The EOS 7D was launched way back in September 2009, while the Canon EOS 70D is almost four years younger, first appearing in July 2013.
The EOS 7D was undoubtedly ahead of its time, but has the newer and cheaper EOS 70D overtaken it? Find out in our Canon EOS 7D vs 70D comparison."
The MōVI freefly systems are very expensive, there's no denying that. But when you see this behind the scenes video and the footage that the Red Bull Media House was able to capture with it while the camera man launched off massive jumps and flew through the air on skis, you'll never wonder whether or not it's worth it again. Read more…
What's churning away in the rumor mills regarding Nikon? According to Nikon Rumors, it's the impending announcement of the Nikon 1 V3, the 10-30mm f/3.5-5.6 PD VR lens, the 70-300mm f/4.5-5.6 VR zoom, and a new Nikon 1-series light that may very well be one of the prototype LED lights Nikon revealed at PhotoPlus. Read more…