Posts Tagged 'photojournalism'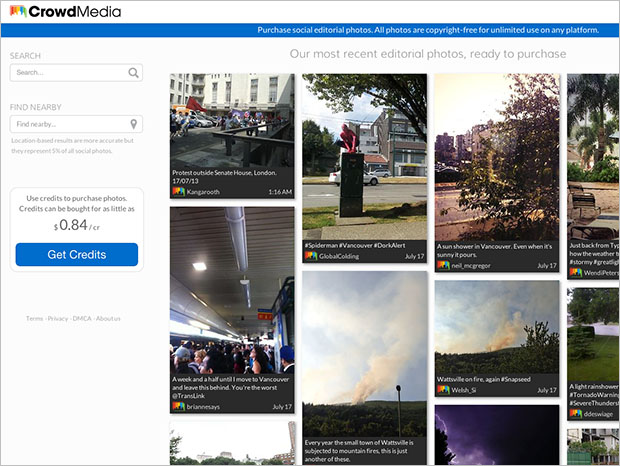 Attention photojournalists: As if times weren't tough enough already, a new startup wants to replace your work with Twitter-based crowdsourcing.
Read more…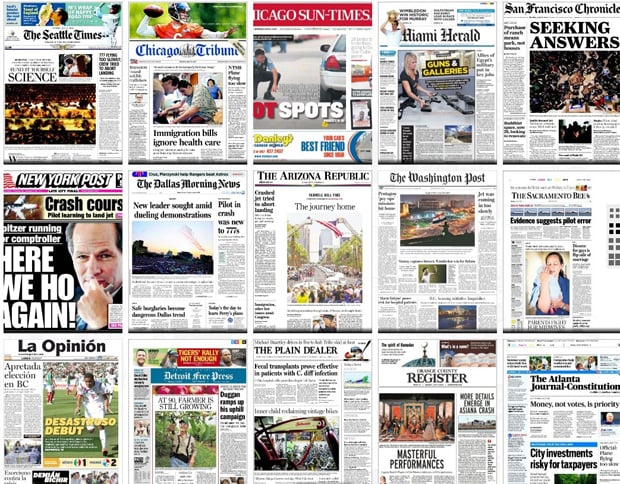 News photographers have a potentially valuable new tool with Covertimes, a new website that congregates images of front pages from newspapers around the world.
Read more…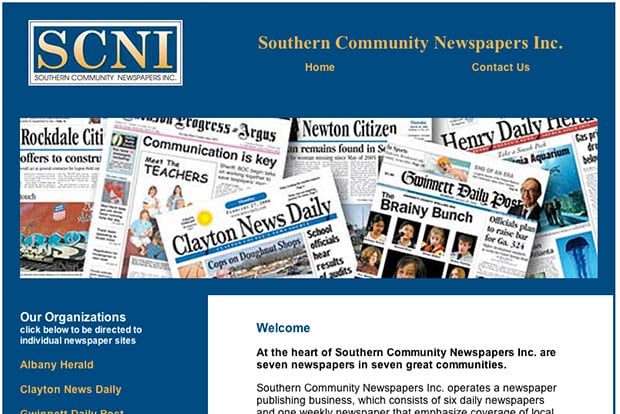 Less than two months after the Chicago Sun-Times closed up its photo department and disbanded its staff photography team, a newspaper chain in Georgia has done the same.
Southern Community Newspapers Inc. (SCNI), a chain of seven Georgian newspapers (five dailies and two weeklies), is completely shutting down its photo department and putting photo-making responsibilities in the hands of its reporters.
Read more…
The media has been dominated by coverage of Asiana Airlines Flight 214's crash landing in San Francisco this past weekend. What's interesting is that some of the most powerful photographs showing the aftermath were not captured by professional photojournalists, but rather those with the most access to the site: US government employees.
Read more…
Nineteen young men. Fathers, brothers, and sons. Friends and fiancés, teammates and drinking buddies. These are the men who were lost on June 30, 2013 in Yarnell, AZ during an event labeled the Yarnell Hill Fire.
I knew most, if not all of these men by sight, some by name, a small handful I knew very closely, sharing laughs with them and their families over the years. Over the past 72 hours or so, I have had the privileged to watch first hand as the city of Prescott and the state of Arizona has been joined by the world in remembering and honoring these fallen firefighters.
Read more…
Swiss photographer René Burri has had the opportunity to photograph some of history's most famous personalities. His photograph of Che Guevara smoking a cigar in his office in Cuba has become nothing short of iconic, and by a fortunate turn of events, he even met and photographed Pablo Picasso.
The video above is a short interview with Burri in which he tells the stories behind six of his best-known images, including the photos of Guevara and Picasso. Read more…
Aspiring photojournalists probably have a hard time finding much inspiration these days. The profession was ranked 188th out of 200 in terms of desirability, the entire photo staff of the Chicago Sun Times recently got the axe, and a story from earlier revealed that even the successful ones sometimes get stuck on a 12-hour flight with an empty airplane seat as a subject.
So in case you've always dreamed about becoming a photojournalist but you happen to find yourself low on inspiration, here's a short video in which some successful photojournalists speak to the Museum of Photographic Arts about the craft they love and practice. Read more…
After the Chicago Sun-Times laid off its entire staff of photographers at the end of last month, the newspaper's editor sent out a memo stating that employees would be trained in using their smartphones to contribute photography ("iPhone photography basics," it was called).
We may be starting to see the negative effects of having an army of staff iPhoneographers rather than photojournalists. The side-by-side comparison above shows what the Chicago Tribune and Chicago Sun-Times newspaper covers looked like on June 26th, 2013, two days after the Stanley Cup finals.
Read more…
Life magazine believed that pictures could change the world. And so, during the 40s, 50s and 60s, when the United States was at its most dynamic, Life provided the illustrations for the story of America.
Famed fashion photographer John Rankin Waddell and BBC Four went in search of the people who did this — the photographers who led the charge and turned Life into a photojournalistic superpower. The documentary America in Pictures: The Story of Life Magazine (shown in its entirety above) is the result of that search. Read more…