This Virtual Reality Game Could Help Teach Photojournalists to Survive in War Zones
Each year, hundreds of photojournalists put themselves in harm's way to offer us a glimpse into the horrors of war, and too many of them are going in unprepared, not knowing even rudimentary survival and first aid skills that could mean the difference between life and death when they're out in the field.
That's where the Oculus Rift virtual reality game "Stringer" hopes to intercede, providing rudimentary training for conflict journalists that may just help save their lives.
The onus to train both freelance and staff journalists falls on the news agencies, but training is expensive and occasionally overlooked. Just look at what happened to young Reuters stringer Molhem Barakat. "Stringer" will hopefully offer agencies and freelancers a cheaper avenue to receive, at the very least, some basic first aid training.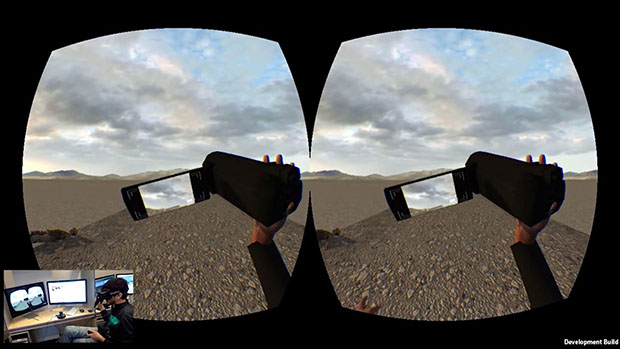 Designed by former soldier turned journalist Ben Sainsbury, the project was inspired by a story he heard of a correspondent who died because he lacked even rudimentary first aid skills.
Unfortunately, the game is on hold for now, and the demo that was released 8 months ago (embedded at the top) looks to be a fairly early build. But even if 'Stringer' itself never comes to be, the idea is sound: take advantage of modern technology to offer a cheaper, easier way to train photojournalists before they go out into the field.
Check out the demo at the top and let us know what you think of this new approach to first aid training in the comments down below.
(via Engadget)