Photographer Carl Pendle created this clever stop-motion titled "The Cut" that offers an interesting perspective into different fruits and vegetables.
Read more…
When the upcoming Canon 5Ds was leaked a couple of days ago, one of the features that was notably absent was 4K video recording. Instead, it will be a high-res, photo-centric DSLR that can capture 1920×1080 video at 30fps.
Read more…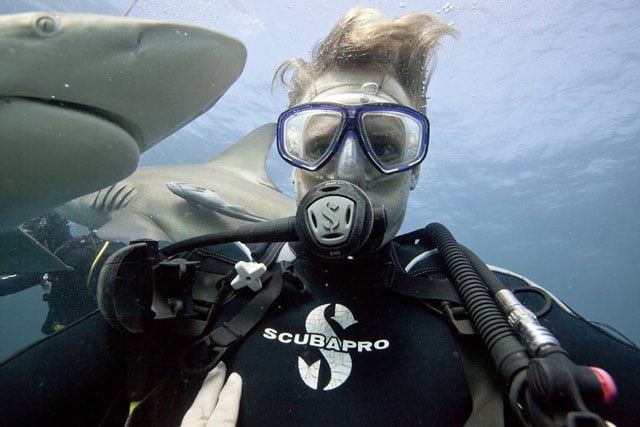 Underwater photographer Aaron Gekoski was recently on an outing to photograph one of the largest migrations in the world's oceans, but the project was hampered by unfavorable conditions. Instead of writing the trip off as a failure, however, Gekoski and his buddy decided to tackle a different photo project instead: selfies with sharks.
Read more…
London-based interdisciplinary photographer Sean Tucker has created a helpful three-part video tutorial that teaches the basics of shooting larger products in a studio in front of a white background.
Read more…
There's a royal rumble going on in the world of cloud storage, and photo storage is one of the battlegrounds upon which the war is being waged. Dropbox launched a photo storage and sharing service in late 2014, and Amazon recently added unlimited photo storage to its Prime membership.
Now Microsoft is getting more serious with photography as well: this past week the company announced updates to its OneDrive service that greatly improve the photo experience.
Read more…
Here's a 4.5-minute profile of street photographer Travis Jensen, a man who documents life on the sidewalks of San Francisco. It's a look at how Jensen approaches his photography and people on the streets. (Warning: there's some strong language.)
Read more…
Here's a behind-the-scenes video showing a recent photo shoot for the new British psychological thriller TV show Fortitude. It shows how the team went about making the actors look cold and frosty while posing in an ordinary warm photo studio.
Read more…
This post is a curmudgeonly look at the current state of landscape photography.
I was in Munich yesterday, munching on some bratwurst and drinking a beer in a place where a huge TV monitor on the wall was playing a slideshow of landscape photos. I couldn't keep my eyes away from it, as the photos were really beautiful.
You know the type of photo: amazing locations, wonderful light, colorful sunsets, starry skies, waterfalls, ocean waves, tropical beaches, brilliant colors.
Read more…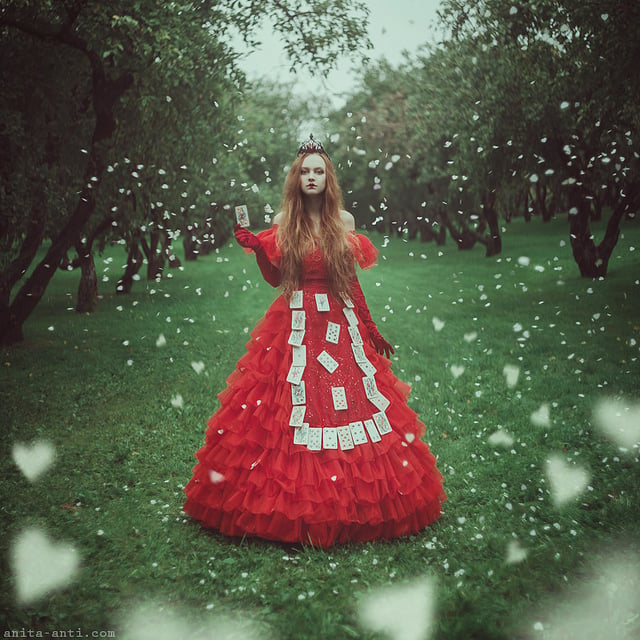 Anita Anti is a photographer based in Ukraine who uses elaborate costumes, props, and makeup to create magical portraits that are often inspired by fairy tales.
The photograph above is the "Queen of Hearts" from Alice in Wonderland.
Read more…
Renowned street photographers Elliot Erwitt and Bruce Gilden ditch their Leicas for a day and hit the streets wearing Google Glass. Their test drive with the recently discontinued Glass Explorer version proved to be a clash between old masters and modern technology.