The Best Mirrorless Cameras in 2023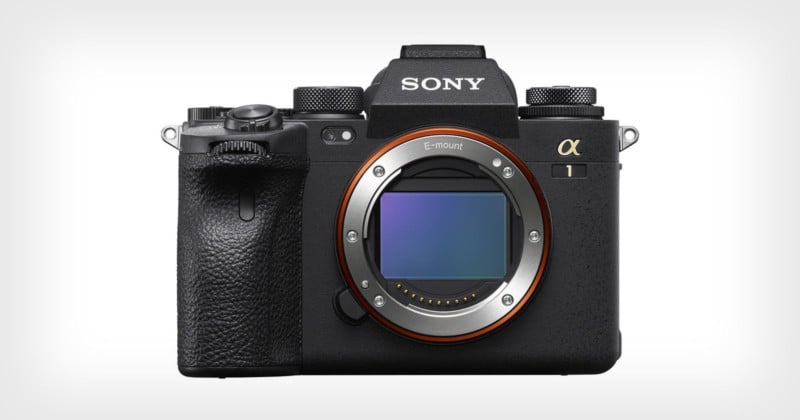 Given all the choices when it comes to a new camera, it can be quite an ordeal to research and decide on just one. While it mostly depends on what you need as a photographer. If you've been leaning more towards picking up a mirrorless camera, then you're in the right place and we're here to help.
Updated 5/17/2023 by Jeremy Gray: Added/adjusted four cameras recommendations.
Mirrorless cameras have been popular in recent years for their compact size, superb performance, and growing lens selection. The style is quickly replacing DSLRs as the technology in mirrorless is rapidly outpacing that of DSLRs, which have all but stagnated. They're often the best choice for most people, so we generally recommend looking at mirrorless cameras when you're deciding on your next camera.
When it comes to any digital camera, mirrorless included, there are entry-level and pro options, and you can go for a crop sensor (often called by its more official name of APS-C), Full-Frame (more akin to classic 35mm film size), or even medium format (much larger sensor). All these sensor types have pros and cons, so weigh your options carefully. Whether you're opting for a mirrorless camera for the first time or looking to upgrade your existing one, below are our suggestions for the best ones you can get your hands on this year.
What We're Looking For
The main draw of mirrorless cameras lies in having the latest technology and high-resolution sensors in a more compact and lightweight package compared to most DSLRs. Fast burst mode capabilities, reliable connectivity, excellent video recording, image stabilization, and decent low-light shooting capabilities are some of the most in-demand features for photographers of all levels. Of course, being interchangeable lens cameras, they should also have a good selection of native lenses available in popular focal lengths.
While smaller and more lightweight, the latest mirrorless cameras don't always come cheap, so below are our picks you can reference to help you make the right decision the first time.
At a Glance
The Best Overall Mirrorless Camera: Sony Alpha 1
With specs that make it really impressive on paper, it's not surprising to find a lot of hype focused on the $6,500 full-frame Sony Alpha 1. In our recent review of the Sony Alpha 1, however, we've found that it does live to Sony's promise of being a camera that can do whatever you want out of it.
With features like a new 50.1-megapixel sensor resolution, 15-plus stops dynamic range, ISO sensitivity of up to 32,000, incredibly fast autofocus, 30 fps continuous shooting mode, and weather sealing, you have a capable mirrorless camera for all your photography needs.
Likewise, video capabilities are superb, with 8K video and a host of high framerate options in both 4K and Full HD. Tie these features up with better battery life and improved body and you have a great choice for an all-around mirrorless camera.
The only major thing that may hold you back is the $6,500 price, especially if you don't really need this high-end, professional model yet. The Alpha 1 earns that price, however, as it is the only camera on the market that offers these high-end, pro-focused features. If you want the best that money can buy, this is it.
Read more: Sony Alpha 1 Review: Yeah, It Really Is That Good
The Best Mirrorless Camera for Wildlife and Action: Nikon Z9
When it comes to wildlife and action photography, the Sony Alpha 1 is the best option for E-mount shooters and the Canon R3 is the best choice for RF-mount photographers, but the Nikon Z9 bests them both as the winner of this category. The $5,500 flagship camera made a splash with its features and specs when it was first unveiled in October 2021, and it has lived up to the hype with reviewers and photographers who have been lucky enough to get their hands on a unit.
The camera features a 45.7-megapixel stacked CMOS sensor at its core backed by an EXPEED 7 image-processing engine, which Nikon says is roughly 10 times faster than what the Z7 II is capable of. The camera is so fast that Nikon has completely eliminated the mechanical shutter, instead relying on the world's fastest image scan rate to deal with the issue of rolling shutter distortion.
Alongside the speed of the camera is an autofocus system that Nikon says is the most intelligent it has ever built. Using a new Subject Detection algorithm, the AF system can identify and track nine different subject types, including humans, pets, birds, airplanes, trains, cars, motorbikes, and bicycles. The camera will automatically detect and focus on these subjects when it is in Auto-Area Autofocus mode. The Eye AF feature is also improved for tracking subjects eyes from farther away.
All in all, the Nikon Z9 is a camera that makes other cameras on the market feel outdated.
Read more: Nikon Z9 Review: It Makes Other Cameras Feel Like Antiques
The Best Mirrorless Camera For Professionals: Nikon Z7 II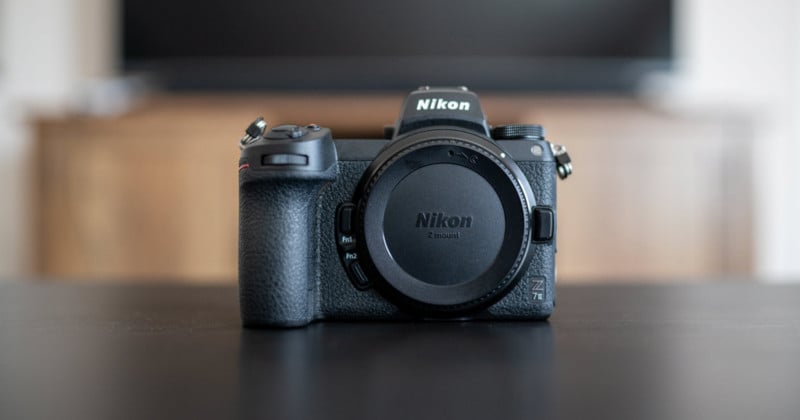 The Nikon Z7 II, the latest mirrorless from Nikon, brings a 45.7MP full-frame sensor with 5-axis in-body stabilization, 10 frames per second shooting, 4K UHD video capture, dual memory card slots, and is — along with the Z6 II — the first mirrorless system from Nikon that truly supports a vertical battery grip… all for just shy of $3,000.
Read more: Nikon Z7 II Review: Not Just An Upgrade, But A Remarkable Camera
The Z7 II is the new flagship for Nikon and brings several improvements over the first generation, all of which are very welcome, and include dual processors and the aforementioned dual memory card slots. When paired with the FTZ adapter that allows the use of F-Mount lenses or when used with native Z-Mount mirrorless lenses, the image quality is absolutely incredible.
Nikon's new mirrorless system doesn't hit in quite every category — it lacks a fully pivoting rear LCD, for example — but it gets it right where it matters, and has some of the best ergonomics of all the mirrorless systems on the market, a 3.5x improved buffer capacity over the original Z7, and offers a very impressive battery life as well. Because of these updates, the Nikon Z7 II is the best mirrorless camera on the market for professionals.
The Best Mid-Range Mirrorless Camera: Sony Alpha 7 IV
Sony was quiet in the mid-range category for a while but came out swinging with the launch of the Sony Alpha 7 IV. Packed with the company's latest technology, it is ideal for anyone looking for top-tier full-frame resolution with industry-leading speed and accuracy in eye-detection autofocus for people as well as animals and birds. While the price is slightly higher than the Alpha 7 III that it replaces at $2,500, the features and improvements make every penny worth it.
Read more: Sony Alpha 7 IV Review: The Best Camera Sony Has Ever Made… Almost
With a 33-megapixel (34.1 actual, and a 9-megapixel upgrade over the Alpha 7 III) Exmor R sensor with BIONZ XR image processor (the same processor as the flagship Alpha 1), a wide ISO range of 50 to 204,800, a 0.5 step IBIS improvement, 15 stops of dynamic range, with a 94% AF coverage and 759 phase-detection points, a dust shield for the sensor when powered down, there are a ton of improvements in the Alpha 7 IV over its predecessor and we haven't even started on the video features yet. Sony claims this camera has the most accurate color reproductions of any Alpha system and a 30% faster and more accurate eye-detection autofocus system (for humans) that carries over a noticeable improvement in both pet eye AF as well as birds.
Sony put considerable effort into making the Alpha 7 IV a better video camera, too. It features a fully articulating touchscreen LCD that makes it easy to line up a shot regardless of the camera position and the viewfinder has been improved from 2.36 million dots to 3.69 million, which is good but comes up short of the best it puts in its high-end cameras like the Alpha 1, which is to be expected of a full-frame camera in the mid-range space.
Noticeably improved from the Alpha 7 III is the addition of a full-sized HDMI port and USB-C that is capable of live streaming in 4k (15fps) and FullHD at 60fps tethered to a PC or Mac computer for the purposes of live streaming. The camera is also capable of capturing 4k at 60p with an APS-C Crop, or 4K at 30p in full-frame, which is a significant improvement from the Alpha 7 III that would get 4K at 30p with a 1.2x crop.
The Alpha 7 IV is an amazing hybrid camera that can excel in nearly any shooting situation and honestly gives most high-end mirrorless a run for their money. Performance to value, the Alpha 7 IV is tough to beat.
The Best Beginner Mirrorless Camera: Fujifilm X-T30
If you're just starting out your photography journey on the mirrorless camera route, you definitely don't need the pricey pro models with all the bells and whistles. If the Fujifilm X-T3 or X-T4 caught your attention but are a bit too expensive, the $900 Fujifilm X-T30 may be a better fit.
This is because the X-T30 carries many of the features of the pricier X-T3. These include a 26-megapixel APS-C sensor, X-Processor 4 Quad Core-CPU, tilting 3-inch touchscreen display, Wi-Fi and Bluetooth connectivity, and up to 20 fps continuous shooting mode. Other features that make the X-T30 a good choice for beginners include Hybrid AF system with 425 phase-detect points (so you don't miss that shot), dedicated dials for drive, exposure compensation, and shutter speed settings, and DCI and UHD 4K 30p video. All of these are housed in a noticeably smaller package than the X-T4, which can also be an advantage if you're looking to start with a more compact option.
Shooting the X-T30 side-by-side with the X-T4 often feels like hardly a tradeoff at all. Sure, it's a smaller, more consumer-friendly camera and doesn't have all the higher-end photo and video chops, but it has plenty and is capable of making beautiful images. The design is easy for a newcomer to approach and won't break the bank either. While you could consider something like the Sony a6400, we think that the confusing menu and number of options can overwhelm a new shooter, and that overall the Fujifilm X-T30 is the better pick for more people. If you aren't afraid to spend just a little bit more, the X-S10 is also a solid pick and has a more "traditional" body design that is akin to offerings from Sony, Canon, and Nikon. It's also a great camera, and you can read our review of it here.
The Best Hybrid Mirrorless Camera: Canon EOS R5
The $3,900 Canon EOS R5, the company's 2020 flagship full-frame mirrorless camera, remains a top choice for pros or anyone in need of excellent gear for a wide range of photography projects. With key specs that include a 45-megapixel Dual Pixel CMOS sensor, 8K video capture and other filming modes, up to 12 fps (mechanical shutter) – 20 fps (electronic shutter) continuous shooting mode, weather sealing comparable to EOS 5D Mark IV, high-resolution viewfinder, fully articulating rear screen, and up to 8 stops of image stabilization (with the right lenses), it's definitely one of the most capable options out there.
The highlight of this model is the 100% coverage Dual Pixel II AF system. While some photographers would argue Sony's autofocus is superior, Canon is no slouch either. With a highly-rated autofocus system that covers the entire frame and implements reliable eye detection and subject tracking, it's easy to capture perfectly focused shots of both human and animal subjects. However, there is one major caveat — if you're planning to shoot a lot of videos, best beware of overheating issues.
As a camera that boasts the features to keep up with a true hybrid workflow, however, it's really hard to beat the EOS R5: it is a complete package that works for a wide range of shooters. Canon has made great strides in improving dynamic range and the image quality of the R5 is top-notch because of that. Against others who offer high resolution, video features, and compete in this price range, the Canon EOS R5 is just a nose ahead.
The Best Video-Focused Mirrorless Camera: Sony a7S III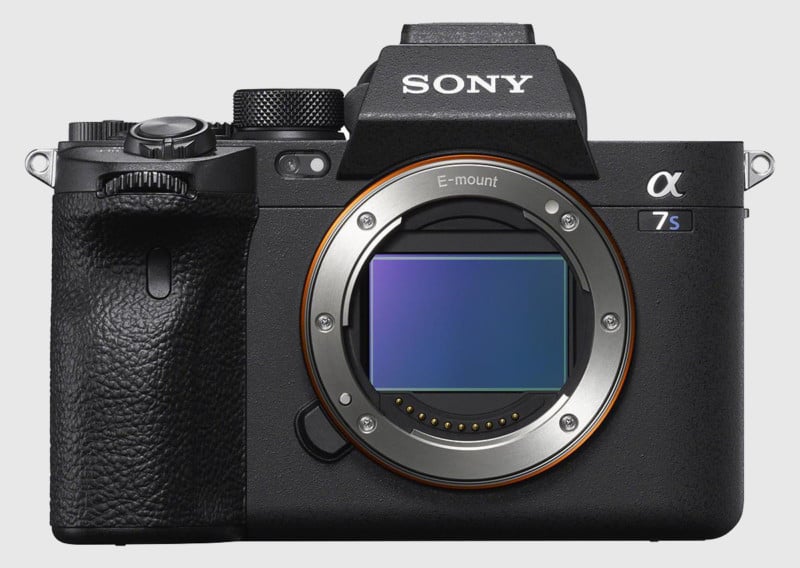 Many of the cameras on this list have outstanding video capabilities, and so do many models that have been released in the last couple of years. However, if you're planning to get a mirrorless camera primarily for video use, consider the $3,500 Sony a7S III.
The third version of Sony's video-focused full-frame series boasts of features that include UHD 4K video at up to 120p, 16-bit Raw video output, 10-bit 4:2:2 internal video, and 5-axis in-body stabilization. It also sports a 12 MP BSI CMOS sensor, a Bionz XR processor, a 9.44M-dot EVF, and a fully articulating rear LCD screen. These features and specs are paired with major enhancements such as a redesigned touchscreen menu system, a sizable high-resolution viewfinder, ergonomic improvements borrowed from the a9 and a7R IV, and two dual-format card slots that take either UHS-II SD cards or CFexpress Type-A cards.
When it comes to a compact video camera that keeps the form factor of a modern mirrorless camera, the Sony a7S III is the one to beat.
Coming close second to this camera is the full-frame Panasonic Lumix S1H, also especially designed for videographers. It also features advanced video capabilities that include 6K resolution, video scopes, 4:2:2 10-bit internal recording, anamorphic capture, and full V-Log gamma. On top of all that, the S1H is also an outstanding 24MP camera for stills. Unfortunately, its autofocus capability and internal recording options come up just short of what Sony offers.
Finally, it's worth noting that the slightly more expensive Sony FX3 is basically the a7S III repackaged into a smaller body but comes with more pro-focused physical features like a camcorder-style detachable handle and mounting points for camera cages designed directly into the body.
The Best Medium Format Mirrorless Camera: Fujifilm GFX 100S
Medium format mirrorless cameras have been steadily gaining the preference of professional photographers who require the ultimate image quality with the most accurate color reproduction. While medium format sensors sacrifice autofocus and shooting performance speeds, they are well known for having the best possible image quality in a modern digital camera. If your goal is to make incredible studio portraits or beautiful high-resolution landscape images, medium format might be for you.
Freshly introduced, the $6,000 Fujifilm GFX 100S is already making rounds as the medium format camera to beat.
The GFX 100S boasts impressive features like a 102-megapixel BSI-CMOS sensor, improved image stabilization at up to 6EV, 4K 30p video capabilities, up to 5.0 fps continuous shooting, and multi-shot 400 MP mode for stationary subjects — all in a relatively small and compact body. If you're a fan of Fujifilm's Film Simulation, you might also enjoy the additional "Nostalgic Neg" mode, which is inspired by the look of Stephen Shore's iconic color photography.
Lately, it feels like Fujifilm's biggest competition in the medium format space is itself, and that's certainly the case here with the 50R, 50S, and 100 all coming in as solid options (although the 100S is our pick as the best of the bunch). While there are options from Hasselblad, feature-for-feature the Fujifilm is just superior right now, even if lens options favor Hasselblad. For now, most photographers are going to find the Fujifilm GFX 100S to check the most boxes.
The Best Crop-Sensor Mirrorless Camera: Fujifilm X-T4
Crop sensor doesn't mean bad — it just means a smaller sensor. This can mean weaker low light performance and dynamic range, but it also means that the entire camera package can be smaller: smaller bodies and smaller lenses. For a traveling photographer, the slight tradeoff in image quality is worth the lighter camera bag. These days, that tradeoff isn't even significant, as is the case with our pick here.
Fujifilm's latest 26-megapixel $1,700 X-T4, the "sister model" of the earlier X-T3, is an outstanding option. The X-T4 makes improvements over its predecessor, like better autofocus, the addition of in-body image stabilization, faster continuous shooting at 20 fps, additional processing options, and a larger capacity battery.
Other key features that make it a great choice for both stills and video include 4K capture at up to 60p, 1080 video at up to 240 fps, a fully articulating rear touchscreen, dual UHS-II card slots, a 3.68M-dot OLED electronic viewfinder, the inclusion of 12 Fujifilm Film Simulation modes, and USB charging via USB-C type connector.
Recently, many competitors are launching entry-level full-frame cameras for around the same price as the X-T4, and tout better image quality thanks to the larger sensor. And while that's all well and good, the compact nature of the X-T4 sensor is what makes it so attractive. And while image quality might be better on a bigger sensor, the X-trans sensor is no slouch: images captured with the X-T4 are fantastic. Additionally, the added cost of the full-frame sensor has to come from somewhere, and those entry-level cameras will cut video features, frame rate, or autofocus capabilities to keep those costs down. The X-T4 doesn't have to do that. It's one of the best cameras you can buy period, and our pick for the best crop sensor camera available.