Posts Tagged 'landscapes'
My journey driving through the mountains of Norway in a camper.
Dec 11, 2014 · Anders Lönnfeldt
· Comment ·
Self-taught Canadian photographer Elizabeth Gadd described her photography niche better, perhaps, than anybody else when she said, "I, uh… shoot landscapey stuff… with people in them."
That, however, is something of an understatement. The 21-year-old photographer's body of work does, indeed contain "landscapey stuff with people in them," but that hardly does the spectacular vistas she photographs justice. Read more…
Award-winning photographer Takehito Miyatake is known for his beautiful long-exposure photographs of volcanos erupting, beaches adorned with bioluminescent creatures and fireflies that light up the night sky.
And today, we have for you some of his most beautiful work, all shot on his digital 4×5 camera. Read more…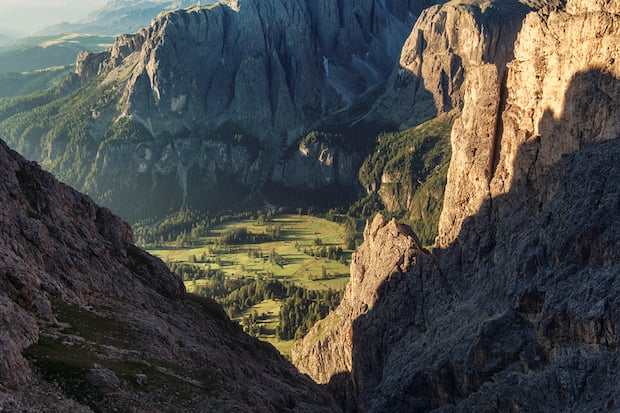 Welcome to South Tyrol, a province at the northernmost point of Italy located entirely in the Alps. A rough, mountainous region, your tour guide through the spectacular vistas offered by this province is 23-year-old landscape and urban photographer Lukas Furlan. Read more…
Last month we featured A Day In the Life of Roadtrippers time-lapse photographer Joel Schat — a wonderful, jealousy-inducing BTS look at Schat's travels. And today we have for you the product of those many days spent traveling across the country, cameras in tow. No surprise: it's a beauty. Read more…
Between the landscape photos, aurora photos, waterfall photos and time-lapse project, Iceland probably ranks among the top most photographed countries in the world. And while all indications are that it, without a doubt, deserves that title, finding a photo series that offers a fresh perspective on the country can be tough.
Tough, but not impossible, as the photo series Blue Iceland and Iceland by Andy Lee go to show. Read more…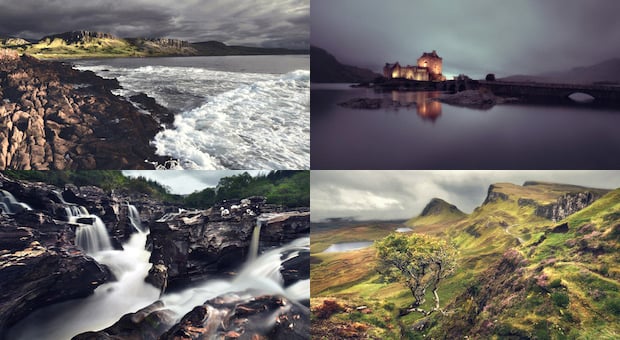 Fascinated by the landscape and the mystical mood of the movie "Braveheart," Scotland is always on my mind when it comes to mystical mountainous landscape photography. So I was happy that I found two fellow photographers who were willing to accompany me for a two-weeks road trip to the Scottish Highlands. Read more…
The National Parks Services and Gigapan recently put together a photography project that takes a comparative look at two of America's best-known pieces of land and how they've changed over the course of 80 years. Read more…
Artist Emma Howell's landscape images are unlike any we've ever run across. Not because she's capturing something unique, or using a process we've not seen before. They are unique because her images, captured using the wet plate collodion method, are exposed directly onto handblown glass vessels she creates herself. Read more…
I don't think we've referred to a time-lapse as "dramatic" before, but when it comes to photographer Nicolaus Wegner's most recent time-lapse creation, no other word fits quite as well.
Captured over 14 months in the Wyoming wilderness, beautiful motion landscape sequences are juxtaposed masterfully with weather that he calls 'terrorific' — terrifying, horrific and terrific all rolled into one — in Wegner's Wyoming Wildscapes II. Read more…