$5,000 Pro Camera vs iPhone 15 Pro: Sometimes Closer Than You'd Think
I've just returned from a whirlwind tour of Idaho and it provided me with ample photographic opportunities. I figured if I always have a phone with me and I always have a mirrorless camera, why not test them out against each other?
This wasn't about keeping things apples to apples to find out which tool is better. Instead, it was about traveling with both and learning where they excelled, where they were good enough, and where they let me down. Now that I'm back home and have had a chance to collect my thoughts, I've come to some conclusions.
I took pictures of landscapes under harsh lighting as well as portraits with studio flashes and even some low-light shots to round things out. I used the Nikon Z8 with a 24-120 f/4 kit lens against the iPhone 15 Pro Max with its 24mm main camera, 28 and 35mm additional lenses, and 5X 120mm telephoto lens. This way, I could effectively replicate my photos on both cameras.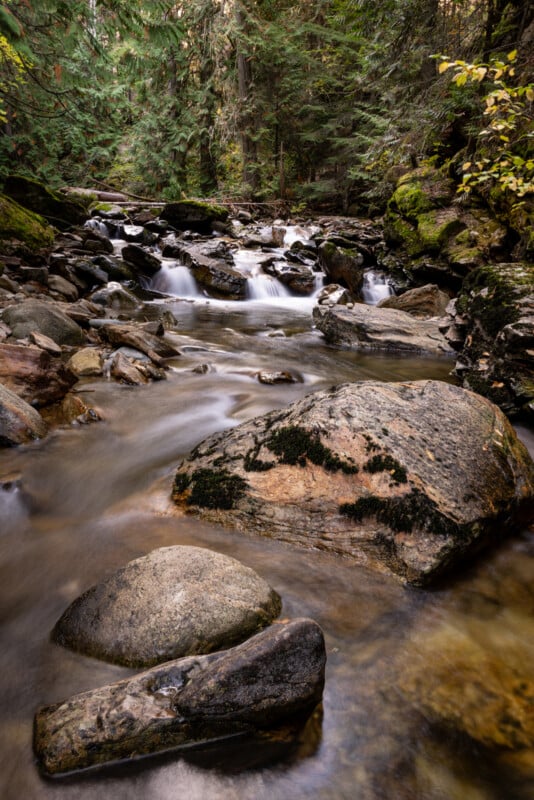 iPhone 15 Pro Max vs Nikon Z8: Action and Portraits
While touring the hills and trails above McCall, Idaho I ran into a huge herd of sheep being driven over the mountain. The hundreds of sheep let me not only test the ability of the camera to focus properly but also to see how depth of field is rendered.
A full-frame camera like the Z8 at 120mm can deliver beautiful and natural shallow depth of field. The iPhone relies heavily on a digital "fauxkeh" effect to create a similar look, which is quite convincing on the latest 15 series. Up close, the Nikon looks far more natural but the iPhone can create a shallow look that is very consistent and can be used even with ultra-wide lens ranges.
In most situations, the iPhone will be perfectly acceptable when you want to isolate a subject from its environment, and is far more impressive than the results on earlier phones.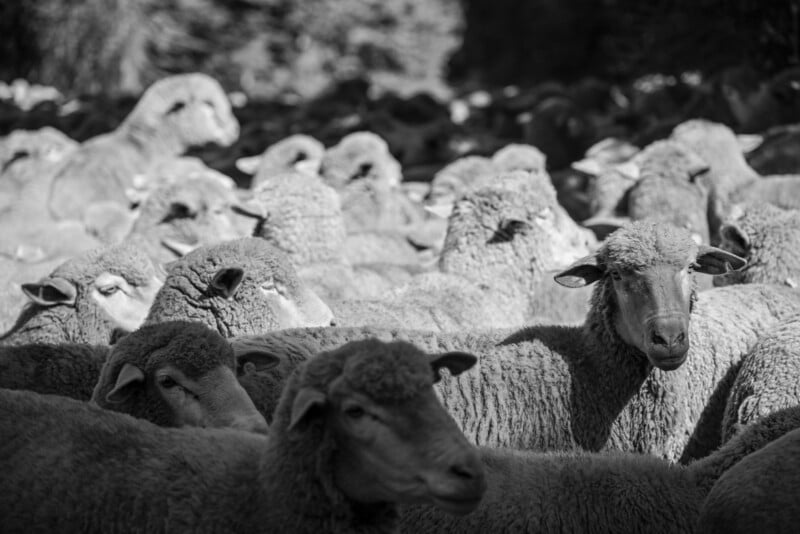 Timing action shots is another story, as the iPhone seems to be calibrated with a more casual photographer in mind. The phone is always recording images as you point it at your scene and it seems to choose a frame from an instant before the button is actually pressed.
This is handy if you happen to be a little slow with your timing but doesn't work well if you are skilled at anticipating the decisive moment. I far prefer the Z8 as I can effectively capture the moment as it is happening and have to rely on burst shooting the iPhone to ensure the right timing.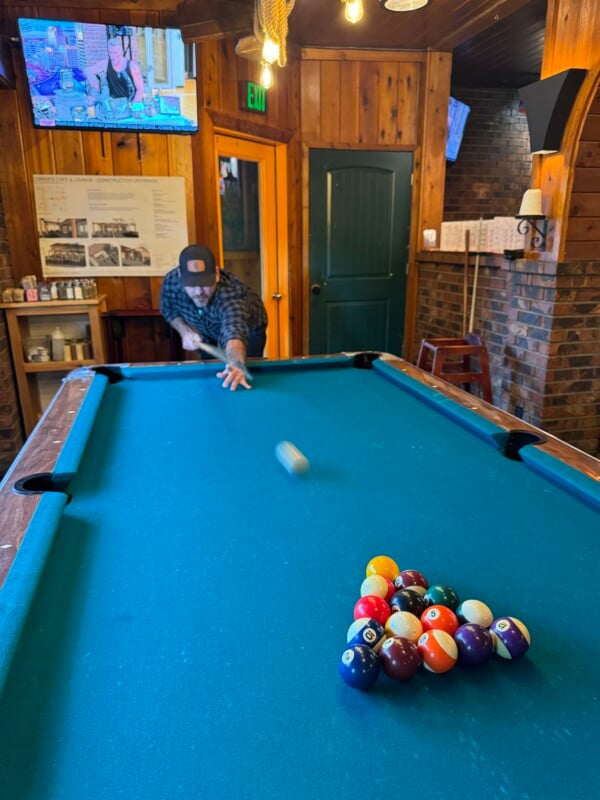 When it comes to portraits with flash, there is simply no contest. A proper mirrorless camera will work with modern flash heads without having to adapt anything to work with a phone. Both cameras do a good job of detecting and focusing on a person or pet's face, but the ability to use a flash head to modify directionality and character with the light is a huge benefit for any mirrorless camera. Phones may have a tiny LED light built into them but the results are less than stellar.
iPhone 15 Pro Max vs Nikon Z8: Dynamic Range and Resolution
Where the iPhone truly shines is in its ability to capture a wide range of exposure, especially when you consider how small the sensor is. By compiling multiple images spread over many different exposures, the phone can handle high levels of contrast in a scene.
I would still give the edge to a full-frame camera like the Z8 but the results are close. Perhaps even more important though, is the ability of an iPhone 15 to deliver an image that takes full advantage of that dynamic range and then display it in an HDR color space. I like to edit my RAW files in post and mold them into a dynamic image but the iPhone can put out similar-looking shots automatically; this will be a major convenience for most users.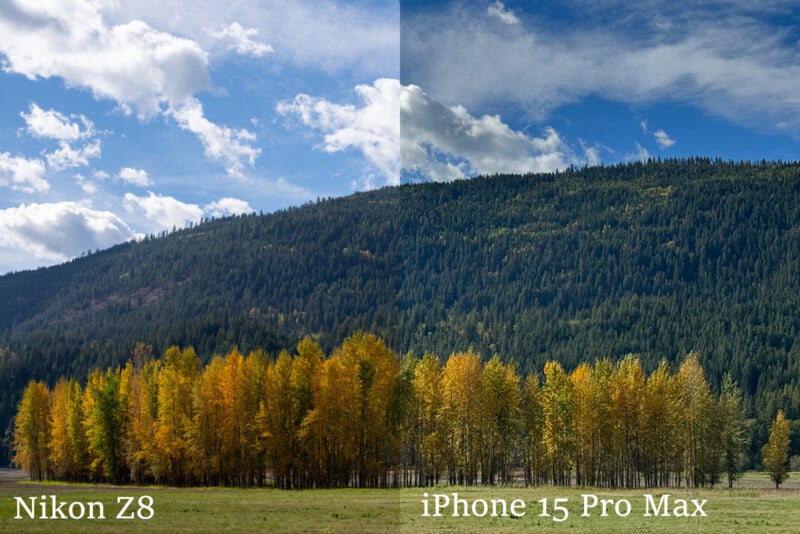 An iPhone 15 can't quite compete with the Nikon Z8 regarding overall resolution, though. Although the main camera can shoot 48-megapixel RAW files which come close detail-wise in bright light, the noise reduction makes images much softer in low-light situations. Furthermore, the iPhone 15 Pro Max can only provide 12 to 24 megapixel files when using any of the lenses other than the main 24mm camera. This is not an issue for the Nikon Z8.
Megapixels aren't everything and your level of joy will go hand-in-hand with your actual intentions for your images. If the shots will only be used for social media or a website, then the iPhone images are more than enough. If you want to crop heavily or print images and get good results over a wide range of lighting conditions, the full-frame camera is the way to go.
iPhone 15 Pro Max vs Nikon Z8: The Best Camera…
The classic adage that the best camera is the one you have with you is a very accurate one. Smartphones are incredibly convenient and the results improve year after year. However, upon closer inspection, a full frame camera easily dominates a phone in terms of image quality. It might not always be this way.
My main issues with a phone will still be the difficulty in timing action shots and the terrible ergonomics. But the image quality differences are more minor than I would have expected. When shooting landscapes and portraits I was very impressed by the color, contrast, and soft backgrounds that the iPhone 15 can provide. Regardless of what magical trickery is employed to get these results, the results are impressive.
We always have to remember that the price points are wildly different and mirrorless cameras are far more versatile, especially in terms of lens options. However, with the exception of the flash portraits, I have to admit that I could have captured most of my trip successfully with the compact and unobtrusive iPhone 15 Pro Max.