Magical Photos of Spring in the Netherlands
As a full-time landscape photographer, I normally travel the world a lot. But because of COVID-19, last year I was obviously mainly at home in the Netherlands. We're currently in spring again and more than 1 year has passed. But spring is a magical season, especially here in the Netherlands.

There is so much beauty to see (and to photograph): our tulip season, the lush greens everywhere, the cute animals, the windmills, and our beautiful forests, some covered with many flowers.
This collection of many images will hopefully transfer that spring feeling from me to you.
Please note that most of these images were taken on (very) early morning with great conditions. As a professional photographer, I love these conditions and will wake up for them every single time. Because yes, it's the Netherlands. We're not known for our 'beautiful' weather. Because you'll also often have grey days with quite a lot of rain. But when you're out there in the early morning and the first sunlight shows itself with a layer of fog covering the landscape, you forget all the previous rainy days.
Please enjoy this series of spring photos taken over two seasons of spring (2020-2021) in the Netherlands.
The Tulips
You'll find lots of tulip fields around the country from April to May. They're always beautiful to see (and to smell).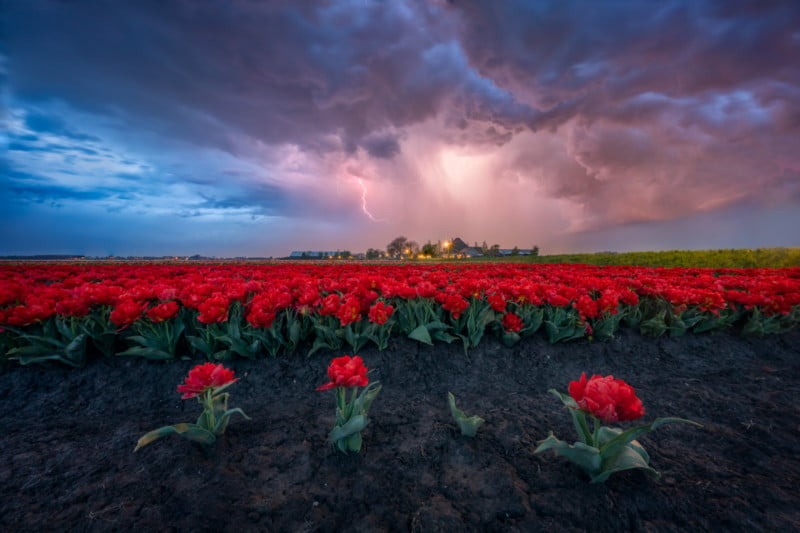 The Animals
Spring is the time when you will see all the animals playing outside, especially in the early mornings. Horses, cows, sheep, and many birds with their little chicks. The sounds of them in the early morning when they are the first to wake up always puts a smile on my face.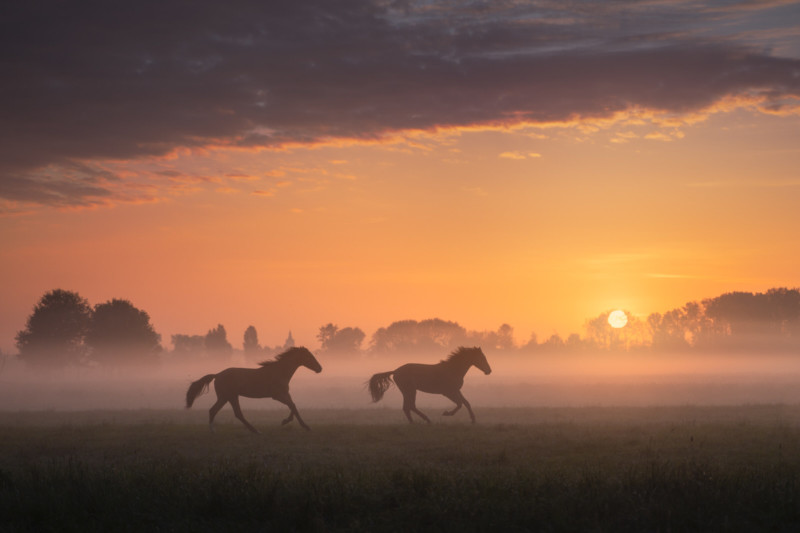 Our Trees and Forests
In spring all our trees and forests start to explode with colors. Lush green forests, blossoming trees, rapeseed, wild garlic, or even forests full of wild hyacinths. It's really worth it to get up early and spend a morning in the fresh air of the forest and soak up all the smells and wait for the first sunlight.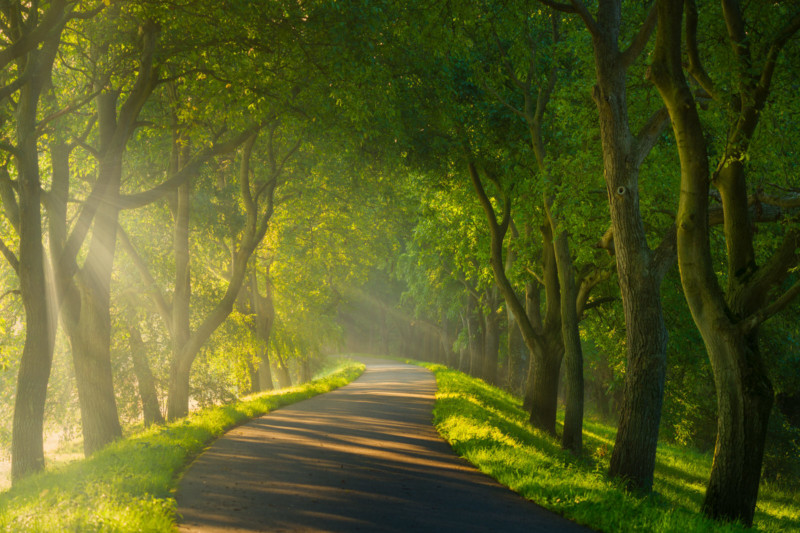 Our Windmills
Do windmills look different in spring? Maybe not, but their surroundings in spring make them come to life. When they're surrounded by spring flowers, green grass, and beautiful morning fog, they're at their best.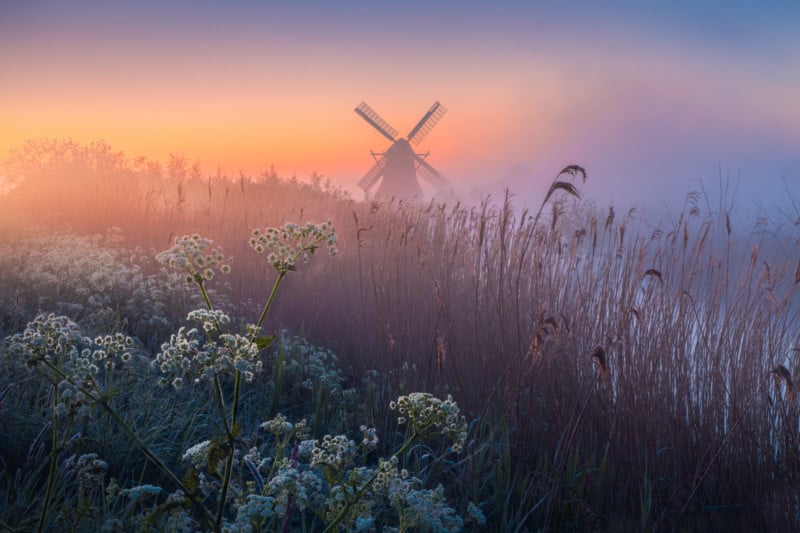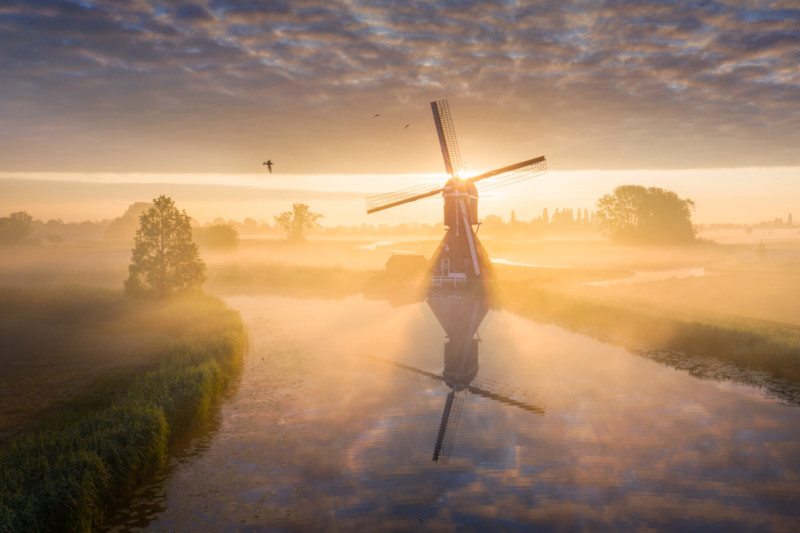 ---
About the author: Albert Dros is an award-winning Dutch photographer. The opinions expressed in this article are solely those of the author. His work has been published by some of the world's biggest media channels, including TIME, The Huffington Post, The Daily Mail, and National Geographic. You can find more of his work on his website, or by following him on Facebook and Instagram. This article was also published here.