Landscape Photographer Captures the Mystic Allure of the Zanskar Valley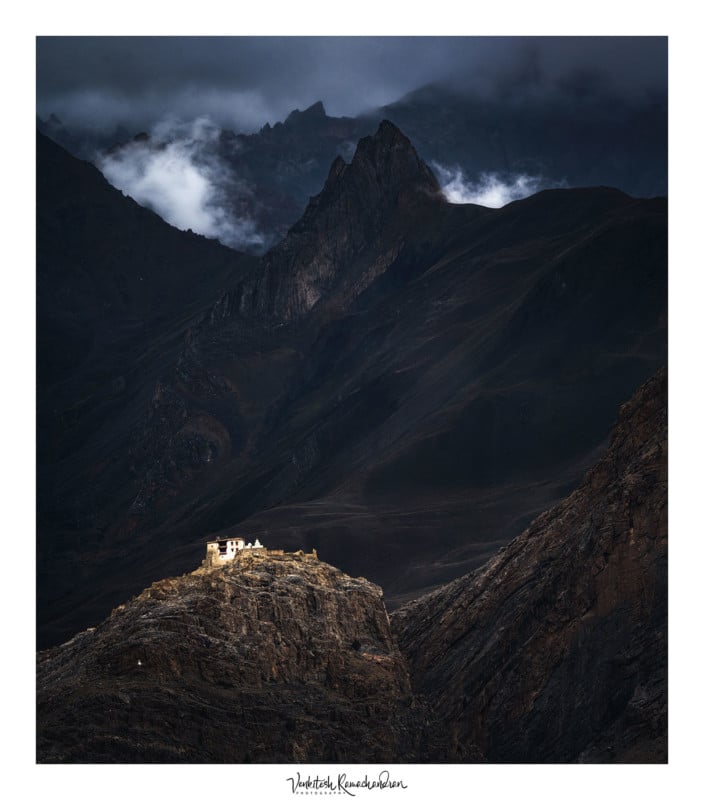 Tucked deep inside the Himalayas resides the transcendent and picturesque Zanskar Valley. Photographer Venki Ramachandran captured portions of this epic landscape on a recent journey where witnessed firsthand its enticing vistas.
Accompanied by a group of close friends and his Nikon Z7 II, the self-taught photographer began an eight-day journey to explore and try to capture the intriguing and unpredictable atmosphere in the area.
"I only saw two sunsets and zero sunrises. So we [had] to get mentally prepared to seek alternative ways to capture the scene," he tells PetaPixel.
As Ramachandran describes, the weather was dark and moody and presented lots of opportunities to capture a dramatic tone.
"Once I saw these places, [the] first thing that came to mind was […] 'is a picture worth a thousand words?'" Ramachandran says.
For Ramachandran, the answer to that question was an emphatic yes, as the truthfulness of this idiom and the mystique of the valley suddenly unfolded before his eyes. From drastically changing tones, skies, and colors by the hour, to the vast plunging ranges with diminishing hues, Ramachandran couldn't help but be engulfed in awe.
"We are nothing in front of mother nature and it shows how insignificant we are. My landscape photography is my personal interpretation of [that]," Ramachandran says.
Journeying in the Himalayas isn't the average walk in the park and Ramachandran knew focus, preparation, and patience were key to obtaining his shots.
"Any trekking or travel to [the] Himalayas involves some element of risk and adventure. And with an altitude of around 14K feet, you need to be prepared […] mountain terrains are always tough to shoot. It's best to take things in slowly and get acclimatized to the area. Don't jump around and run in excitement."
Battery drainage was frequent in the cold temperatures of the ranges and Ramachandran addressed this by bringing along multiple spares. This kind of topography can take a physical toll on aspiring landscape photographers, and Ramachandran likes to express reminders of maintaining fortitude and composure during attempts.
"If you fall sick, take a rest, [and] drink lots of fluids rather than trying to be a hero. Don't take unwanted risks just to capture a scene, as life is also very important," Ramachandran explains. "I believe that patience is key in almost every aspect of landscape photography."
The results of his disciplined approach to the genre are snapshots of mythical-looking landscapes and long-exposure images of rivers and icy waterways.
For the past few years, Ramachandran's camera of choice was a D750 but it was recently swapped for his now Nikon Z7 II, which was a hard decision, but not one he regrets.
"As the future belongs to mirrorless […] I am impressed by the camera's dynamic range and the image quality it produced. I love the focus stacking feature and a super accurate autofocus system it provides."
As Ramachandran looks towards the future, he has been preoccupied with compiling his photography album named Road Less Traveled – India and contemplating his next adventure.
"I haven't made up my mind on the next destination, but Arunachal Pradesh is one place in India which I would like to go to next," he says. "For me exploring and adventure never ends."
For more from Ramachandran, make sure to visit his website
---
Image credits: All photos by Venkitesh Ramachandran