Sigma 17mm f/4 DG DN Lens Review: Good Things Come in Small Packages
There just aren't a lot of ultra-wide full-frame prime lenses to choose from. There are plenty of zoom lenses to choose from, however, compact dedicated ultra-wides are in short supply. Cue Sigma to save the day with its brand new Contemporary series 17mm lens. But is this the hero we were looking for?
Sigma 17mm f/4 DG DN: How it Handles
I'm a big fan of the build quality on the affordable Contemporary series of Sigma lenses. The 17mm is largely constructed out of metal, with gorgeous and grippy knurling on its rings. Sigma strikes a great balance between functionality and handsome, classic design.
The lens hood provided is also metal and knurled to look just like the lens rings. The aperture ring clicks into place with positive feedback. Despite having a reasonable price of $599, the Sigma 17mm f/4 never feels like a cheaply made lens.
Despite its solid manufacturing, the lens itself is a dainty 225 grams. It takes up only a modicum of space in a camera bag, and any accompanying 55mm filters are equally discreet. This is certainly a lens you can take anywhere, and because of its attractive styling, you'll want to parade it everywhere, too.
There is only one issue that might give a potential buyer pause: although incredibly well built, the lens itself is only weather sealed around the lens mount. I would have no issues using this lens in dusty environments, but I might put it away if the rain starts falling. Most users will find this to be a non-issue, but a working pro in adverse conditions may want to look elsewhere.
Sigma 17mm f/4 DG DN: Slow but Sharp
How can a lens be so compact and, at only $599, relatively affordable too? Well, that's because it's slow.
With a maximum aperture of only f/4, the Sigma 17mm is going to instantly remove itself from any possible astrophotography applications. Despite a 17mm focal length being easy to hand-hold, the lack of a fast aperture will reduce the usefulness of this lens in low-light situations as well. With this lens, countering slow shutter speeds with higher ISO values or relying on a tripod might be the norm.
However, this lens has a lot of potential for landscape photographers seeking a portable ultra-wide solution. With its ability to focus roughly five inches away from the sensor, there is much potential for dramatic close-up shots as well. I think it's a versatile little package for traveling to far-off places or for heading into the backcountry. I would personally love to wander the streets of a foreign city with this little lens attached, grabbing street shots and architecture alike.
While the aperture might be slow, I found the auto-focus motor to be zippy enough as the Sigma 17mm uses a stepping motor to drive its lightweight glass elements. I found the focusing speed from near to far, to be plenty fast for most situations. Given that the 17mm focal length provides lots of depth-of-field, even at wider apertures, I found it easy to get sharp pictures with moving subjects.
On the topic of sharp pictures, how does the little 17mm perform? One side benefit of slower lenses is that they typically deliver sharp results, and the 17mm is no exception. Even at f/4, the images are sharp and full of contrast, from the center of the image, all the way to the corners. I was surprised by how good the results were, and that stopping the aperture down further resulted in only minor improvement overall. When the center is in focus, the corners are too, and I think landscape photographers will really enjoy how consistent this lens is.
Sigma 17mm f/4 DG DN: Look Toward the Light
I have found after reviewing many different Sigma lenses that the company's lens coatings are excellent at reducing flare. The Sigma 17mm maintains excellent contrast when pointed at bright light sources. Ghosting was minimal, even when the lens was stopped down. Sun-stars however, are average at best.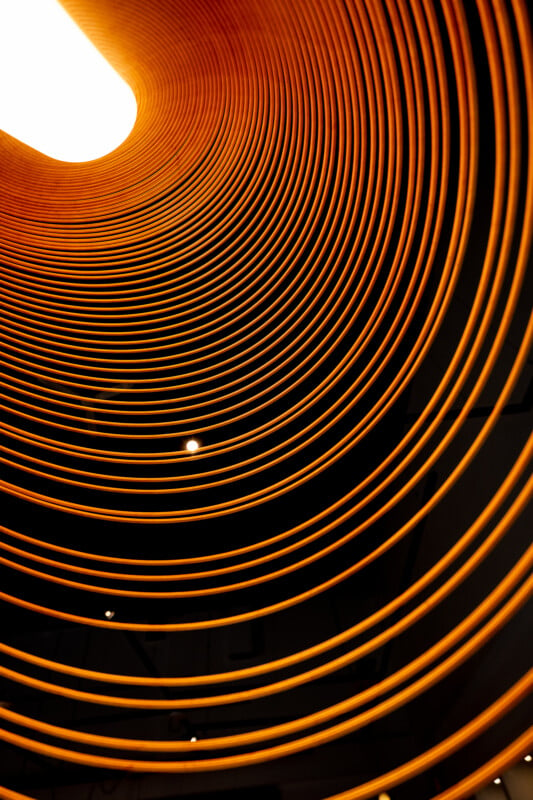 Now a 17mm wide lens with an f/4 maximum aperture isn't exactly a shallow depth-of-field kind of lens. The only way to play with bokeh on this lens is to get close. I took some shots in a local lighting store to see what specular highlights look like, and frankly, it was fair-to-middling.
The Sigma 17mm has a seven-bladed aperture which renders a slight polygonal look to specular highlights. The "Bokeh Balls" tend to have a bright ring around the outside, and onion rings on the inside. Due to the ultra-wide nature of the lens, any highlights near the edges of the frame distort heavily. Although this look can be kind of funky, overall I found the lens delivered distracting results.
Even when there are no obvious specular highlights in the frame, the overall look to the out-of-focus areas is quite harsh. The detail in the close-up flower shots is exceptional, but the backgrounds look energetic and distracting. I would primarily use the Sigma 17mm f/4 in situations where I want everything in focus.
Sigma 17mm f/4 DG DN: Who's it for?
Ultra-wide lenses are not something you usually use every day. It's the kind of lens you want to have with you all the time, but only actually use once in a while. By this metric, the Sigma 17mm f/4 DG DN is an excellent companion to any photographer's bag. Its compact nature and ability to deliver very sharp images will be much appreciated.
If you were doing a lot of nature photography while backpacking in the woods, you should buy this immediately. Similarly, if you're an avid traveler wanting a little companion lens for the occasional shot, you could happily enjoy this lens. The lens is also handy for a close-up shot on occasion, despite the harsh transitions from in-focus to out-of-focus areas. I could see any landscape photographer who wants the ultra-wide look, without having to carry a heavy zoom, falling in love with this little lens.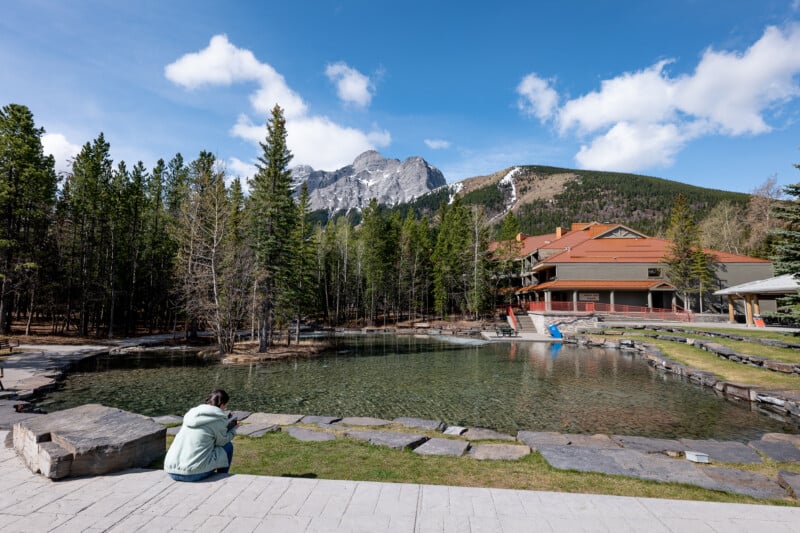 This lens is available in both Sony E-mount and Leica L-mount (the latter shared among Sigma, Panasonic, and Leica).
Are There Alternatives?
For those of you using Sony E-mount, the vastly more expensive $1,600 Sony G Master 14mm f/1.8 is an excellent choice for astrophotography situations. You could also look at the G Master 16-35 f/2.8 zoom which is also much more expensive, and bulkier too. Regardless, both of these options are well beyond the realm of the little Sigma; a further reason to get the 17mm Contemporary.
In L-mount, the obvious contender would be the Panasonic Lumix S 18mm f/1.8. Although significantly more money, it is much brighter, and is optimized for video applications. I'd put the Sigma 17mm ahead of it in terms of sharpness, though.
Should You Buy It?
Yes. Short of third-party options, many without autofocus or electrical connection to the camera, there aren't that many choices. The Sigma 17mm is a worthy option for anyone needing a compact ultra-wide lens.