Photographer Captures the Beauty of China's Landscapes with a Drone
Photographer Florian Delalee has been exploring and sharing the beauty of China's landscapes from the air using a camera drone. His aerial photos feature a dazzling diversity in colors and textures seen across the world's 3rd largest country.

Florian first got into photography at the age of 21 when he was sent by his employer from France to Shanghai, China. It was then that he decided to buy a DSLR camera and explore Asia during his free time.
Having now lived in China since 2010, Florian has spent the past decade crisscrossing Asia, escaping from his professional industrial world to walk off the beaten path for photographic experiences.
"Every time, I try to improve my compositions and plays of light, notably at sunrise and sunset," Florian tells PetaPixel. "I am very fond of National Geographic reportages and their ability to 'inspire globetrotters to continue to explore further,' directly echoing my own photography practice."
Florian's aerial work these days is shot with a DJI Mavic Air 2, which he carries with his camera and lenses on hikes.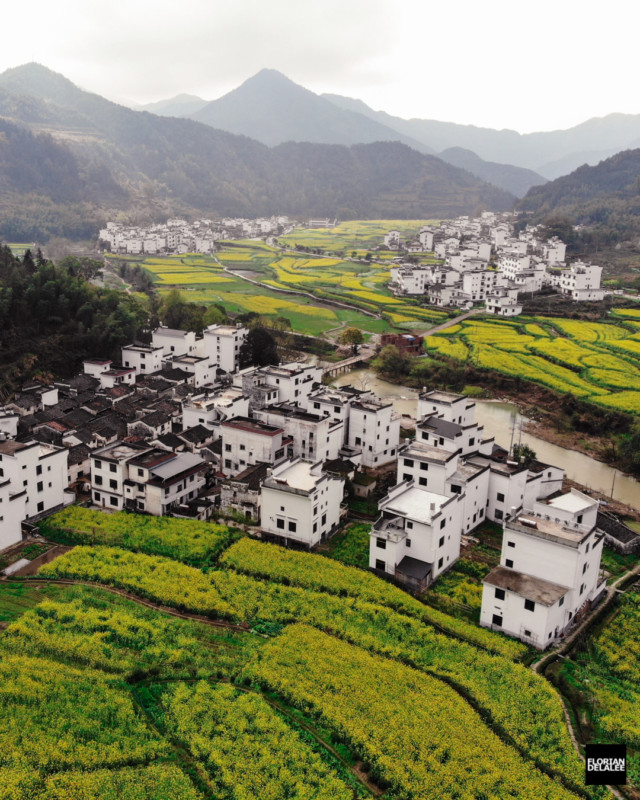 As countries tightened their borders during the COVID-19 pandemic, Florian found himself forced to explore remote regions of China instead of traveling more widely abroad.
"With COVID-19 closing borders from many countries, I have no choice but to stay in China for professional reasons and travel extensively in remote places during the holidays," the photographer says.
His trips have taken him to the Great Wall, rice terrace fields, lakes, red forests, and more. Locations visited so far include Xinjiang, Tibet, Sichuan, Yunnan, Jiangxi, Beijing, Guangxi, Anhui, Gansu, and Inner Mongolia.
You can find more of Florian's work on his website, Behance, and Instagram. Some of his work is also available at YellowKorner through a network of nearly 80 fine art galleries around the world.
---
Image credits: Photographs by Florian Delalee and used with permission