In the photography hierarchy, the paparazzi are considered by many to be the lowest of the low. Even when they get attacked by less-than-loved celebrities, the reaction from many of our readers is rarely sympathetic. But thanks to some creativity and quick thinking, actor couple Emma Stone and Andrew Garfield have managed to turn the pap into a force for charity. Read more…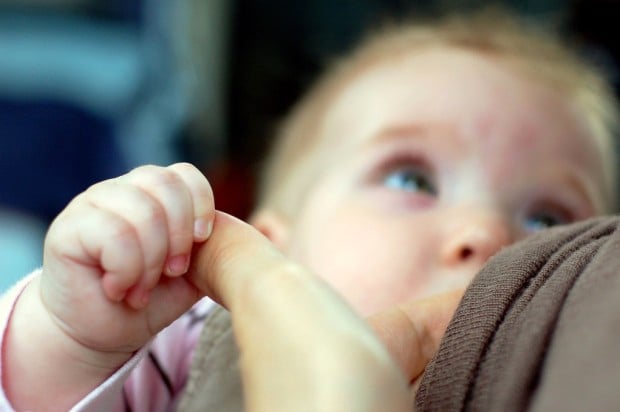 Facebook doesn't have it easy when it comes to moderating content; with approximately 1.3 billion active users, it's inevitable there will be a few mess-ups over time. But one issue Facebook has continually struggled with sorting out is the social network's wishy-washy policy on breastfeeding photographs. Read more…
Davis strongly agrees with many in the industry who believe that, thanks to the increase in imagery that surrounds us now, the "visual literacy of the world is growing." That change isn't necessarily a bad thing, he notes. But it does mean that the quality of work and the way in which it is presented is even more important as a photographer builds his or her career. And it means that getting advice on honing and shaping a project is more valuable than ever.
By exploring her artistic side and posting a ton of photos on Instagram as misvincent, she built up more than 390,000 followers, which is why today ad agencies pay her to attend their events and post photos.

"I never in my wildest dreams thought it would work out this way," Vincent, 37, says as she takes a shot of a bug in her tent on the Okavango Delta. "But it's pretty cool."
While speaking on a panel at the Cannes Lions Creativity Conference on Tuesday, Kanye West decided to attack iconic photographer Annie Leibovitz publicly, criticizing her for flaking on the celebrity couple just one day ahead of the nuptials.
What's more, the infamously loud-mouthed celebrity went on to rant about how he was forced to edit the now-famous most-liked photo on Instagram himself to make it "look like Annie Leibovitz." Read more…
"I enjoyed being in the chaos, in the make-it-up-as-you-go-along atmosphere," Christie said. "The technology was really clunky, but had a great deal of promise that could solve our problem back at work. So I was hooked."
In the days to come, President Obama and his advisers will certainly ponder the challenges and questions about U.S. aid and involvement in Iraq — just as media leaders, editors and producers need to decide and be prepared to defend their visual storytelling decisions.
I wonder what the future holds for my boy. Just as I couldn't have imagined anything like iPhones, Instagram, Facebook and the like back when I was his age, who knows what kinds of things will be available when he is in his mid-30′s one day, and maybe a father himself. Whatever it is, I hope it's super cool, but I hope it doesn't replace the simple joy of just being with another person — of sharing moments no photograph can truly capture.
"It's insane, the internet," Richardson was saying. "Totally craziness. Like a little cancer. People can just do whatever they want, say whatever they want, be totally anonymous. It's totally out of control."