Posts Tagged 'socialmedia'
Want to get more likes on Instagram? Make sure your images are predominantly blue, spaciously cropped, bright and mildly desaturated. Read more…
In an ongoing effort to control the squirming beast that is social media, Instagram recently updated its service to ban even more hashtags.
Read more…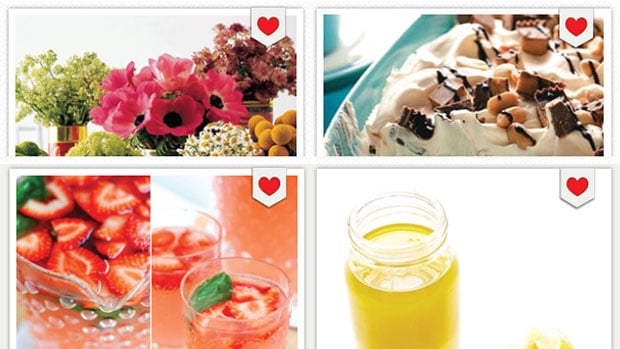 Why is it that some photographs go viral online while others are left by the digital wayside? Are there certain elements in photos that make them more "sharable" to Internet users?
Curalate, a company that creates social media analytics software, decided to tackle this question by analyzing the photographs published by brands to Pinterest.
Read more…
How well does your favorite photo hosting and/or sharing service handle the copyright information and EXIF data of your photographs? How do the popular services stack up against one another in this regard?
Metadata handling isn't often discussed when photo sites are compared, but that's what the International Press Telecommunications Council (IPTC) has been devoting an entire study to. The organization has published its findings regarding which companies play nicely with your metadata, and which pretend it's not there.
Read more…
If you got on Twitter yesterday, you probably noticed an abundance of strange, .gif-like video loops. These are the result of 'Vine,' Twitter's stand-alone video clip sharing app that is being called something akin to the "Instagram of Video" by more than a few online sources. Read more…
Are you a Canonite who's sick of hanging out in the same forums as photographers who pledge allegiance to other brands? If so, that's kinda sad — why can't we all just get along? — but Canon has something new that's perfect for you. The company has just launched its own official online forum, giving photography enthusiasts a new place to "ask questions, get answers and share experiences with peers."
Read more…
John Herrman over at BuzzFeed has written up an interesting piece on how and why "grabby" terms of service have become ubiquitous in the online world of social media:
In a world where sharing a photo is strictly a matter of getting another copy made and mailing it, or getting it published, copyrights are pretty easy to keep track of and these laws hold up pretty well. Sending a physical photo to your grandmother goes like this: you either put the picture in an envelope and send it, or you get a copy made yourself and send that.

Sending your grandmother an email photo, though, might involve copying your photo five or six times; first to Google's servers, then to another server, then to an ISP's CDN, then to AOL's servers, then to your grandmother's computer. As far as you're concerned, this feels exactly like dropping an envelope in the mail. As far as copyright is concerned, it's a choreographed legal dance.

And so these sites have to get your permission — a license — to copy and distribute the things you post. Just to function as advertised, they need your permission to "use" and to "host," to "store" and "reproduce." What they don't necessarily need is the right to "modify" and "create derivative works," or to "publicly perform." That is, unless they need to make money. Which of course they do.
You Don't Own Anything Anymore (via APhotoEditor)
---
Image credit: Large copyright graffiti sign on cream colored wall by Horia Varlan
Wildlife photographer Markus Thompson was scuba diving in Deep Bay outside Vancouver recently when he stumbled upon a rusty Canon Rebel DSLR at the bottom of the ocean floor. After taking the SD card out and cleaning it, he was surprised to discover that it still worked, especially because the photos on it revealed that the camera was dropped back in August 2010. Thompson then turned to Google+ to find the owners, writing,
Approximately 50 pictures on the card from a family vacation. If you know a fire fighter from British Columbia whose team won the Pacific Regional Firefit competition, has a lovely wife and (now) 2 year old daughter – let me know. I would love to get them their vacation photos :)
After receiving thousands of comments and shares, he received an email from a friend of the owner, making this yet another crazy example of the Internet being used to reunite lost photos with their owners! You can see more photos of the DSLR here, in case you're wondering what a year of seawater can do to a camera.
(via Markus Thompson via The Verge)
---
Image credit: Photograph by Markus Thompson
We now have an official page on Google+! Add us to your circles to receive our awesome photography-related content (and possibly some exclusive posts) in your stream!
Mario Klingemann created this interactive Arduino-powered Facebook Like button. It doesn't do anything besides tally how many times it's been pressed, but with the ubiquity of Facebook, most people will instantly know how to use it. Wouldn't it be interesting if there was a fully-functional Facebook Like button next to every print in a photo exhibition? The buttons would help publicize the exhibition, and would show what visitors think of the photographs. Perhaps it's only a matter of time before someone actually does this…
(via Laughing Squid via Make)
---
Image credit: "Like This", 2011 by Quasimondo and used with permission