New Texas Law Will Require Kids Get Parental Consent to Use Social Media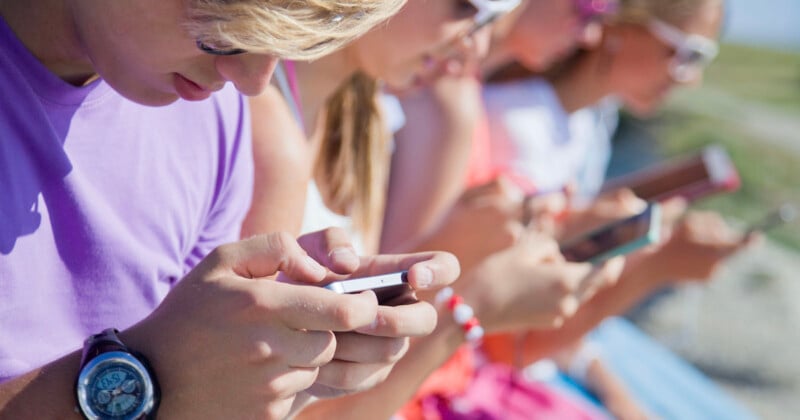 Texas Governor Greg Abbot has signed a bill into law this week that prevents anyone under the age of 18 from joining a large number of social media sites without first getting parental consent.
The Verge reports that the bill, titled HB 18, was signed into law on Tuesday and will require social media companies to require explicit consent from parents or guardians before a minor is allowed to create their own account. The law would go into affect in September of 2024.
HB 18 covers what the bill calls a "digital service," which as The Verge notes is extremely broad. In short, while the target was clearly social media, it affects any website that collects any type of identifying information — that includes an email address.
The bill also stipulates that social media companies must prevent minors from seeing "harmful" content, which is described as content related to eating disorders, substance abuse, or "grooming." It is also designed to prohibit the use of "predatory, unfair, or deceptive marketing practices."
The law also stipulates that parents or guardians must be given tools to allow them to supervise a minor's use of social media.
Abbott's signing of HB 18 joins a set of other bills that are being positioned as "empowering parents," such as HB 900 which prohibits libraries from possessing or acquiring any material that is "sexually explicit, pervasively vulgar, or educationally unsuitable."
Texas Joins Utah and Louisiana
With the signing of HB 18, Texas now joins Utah and Louisiana which have also recently passed or signed similar bills designed to protect minors on social media. For example, Utah's HB 311, the language of which is also quite broad, prohibits a social media company from "using a design or feature that causes a minor to have an addiction." A second Utah law, S.B. 152, requires social media platforms to enforce age verification for users in Utah and requires that if a user is a minor, they obtain parental consent to create an account.
Louisiana's state legislature passed a bill last week which, similar to the Texas bill, prohibits minors from creating their own social media accounts without parental consent. If the bill is signed by the state's governor, it would go into effect in August of 2024.
How the states that pass these laws intend to enforce them isn't clear, but social media companies that are affected would theoretically have to put put up geolocated-specific walls around certain content, enforce the mandates as a blanket across their platforms, or just prevent their services from being used in states with these rules.
---
Image credits: Header photo licensed via Depositphotos.