White House Backs Bill That Could Ban TikTok Nationwide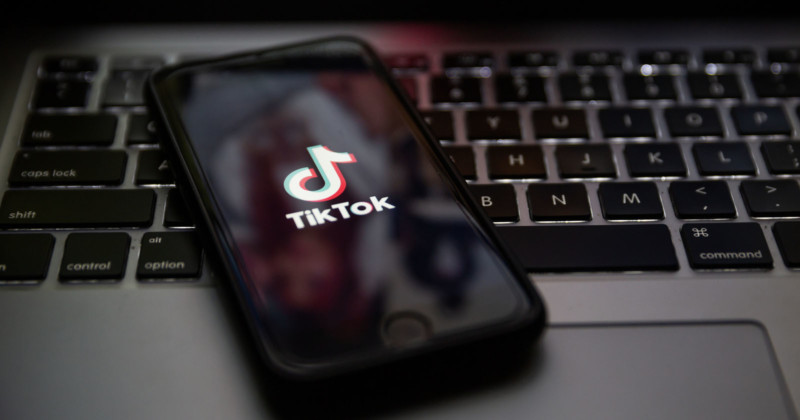 The White House backed a congressional bill that would give the Biden administration new powers to ban TikTok and other foreign technologies that could pose security threats.
The broad bipartisan bill, which was introduced on Tuesday by Democrat Senator and chair of the Senate Intelligence Committee Mark Warner, would give the president authority to ban or force a sale of foreign-owned technologies, applications, software, or e-commerce platforms if they present a national security threat to U.S users.
While the bill does not mention Chinese-owned TikTok by name, the app, which has been under intense security in recent months, is the clear target.
The White House threw its support behind the bill this week — with White House national security adviser Jake Sullivan urging Congress to pass it swiftly.
"This bill presents a systematic framework for addressing technology-based threats to the security and safety of Americans," Sullivan says in a statement.
He adds: "We look forward to continue working with both Democrats and Republicans on this bill, and urge Congress to act quickly to send it to the President's desk."
In a statement to The Guardian, TikTok says a "U.S. ban on TikTok is a ban on the export of American culture and values to the billion-plus people who use our service worldwide".
TikTok 'Screams' National Security Concerns
The White House's endorsement of the bill comes amid growing safety and security concerns around TikTok, which has one billion users and is the sixth most-used social media platform in the world.
On Wednesday, FBI Director Christopher Wray said that the Chinese government could use TikTok to control the data and software on millions of devices in the U.S. and drive narratives to divide Americans.
"This is a tool that is ultimately within the control of the Chinese government and to me, it screams out with national security concerns," Wray tells a Senate Intelligence Committee.
In December, the U.S. banned the app for all federal government devices due to fears about potential spying by China.
However, TikTok has also faced scrutiny outside of the U.S. in recent months. Last week, Canadian Prime Minister Justin Trudeau banned TikTok on government-issued devices over fears that users' data could be misused.
In February, the European Commission, the executive power of the European Union (EU), banned its staff from using TikTok over security fears.
This week, TikTok launched what it calls Project Clover, a security measure that is designed to allay concerns that it shares its data with China. It will see a separate security company overseeing the transfer of data and will make it more difficult to identify individual users, the BBC reports. Given the speed at which the ban TikTok movement is moving, it's unclear if it will be enough to prevent the app from being blocked.
---
Image credits: Header photo licensed via Depositphotos.