TikTok is Testing a Lensa-Like AI Avatar Generator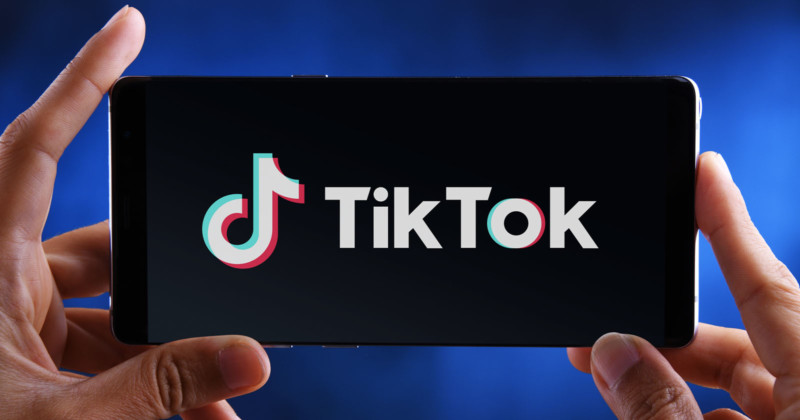 TikTok is jumping on the artificially intelligent (AI) photo-editing trend, popularized by Lensa last year and is working on its own new AI avatar generator.
On Wednesday, TikTok confirmed it is testing a new in-app tool that allows users to create AI-generated avatars on a daily basis.
Social media consultant Matt Navarra first spotted TikTok's generative AI avatar creator on Tuesday.
TikTok's AI Avatars tool can only be used once per day

You need to upload 3-10 photos of yourself

It will generate up to 30 avatars pic.twitter.com/XDXOtx4wVe

— Matt Navarra (@MattNavarra) April 25, 2023
According to screenshots posted by Navarra, the AI avatar tool allows TikTok users to upload anywhere between three to 10 photos of themselves and it will generate up to 30 avatars in five different styles.
TikTok users can only use the tool once a day and it then takes a few minutes to generate their avatars. The app will let users download as many of the AI-generated avatars as they like.
TikTok will then warn you that you can only run the AI Avatar generator once per day.

It then takes a couple of minutes to generate your avatars. pic.twitter.com/XA5ybwNKjv

— Matt Navarra (@MattNavarra) April 25, 2023
The avatars can be uploaded as a profile photo or shared to a user's TikTok story. According to Navarra's screenshots, there will be two tiers for the feature, called "Lite" or "Plus." But it's unclear what these different tiers entail.
Navarra's images reveal that TikTok will delete all uploaded images and AI-generated avatars from its servers after a short period of time.
Any images uploaded or generated will be subject to TikTok content moderation and must comply with its community guidelines.
CNN reports that the feature is still in the early stages of testing and not widely available to TikTok users and, according to the company, there is currently no timeline for when the feature might roll out.
"We're always thinking about new ways to add value to the community and enrich the TikTok experience, as we continue to build a safe place that entertains, inspires creativity, and drives culture," a TikTok spokesperson tells CNN.
"In a few select regions, we're experimenting with a new way to create and share profile pictures with the TikTok community."
With this test product, TikTok is effectively building a Lensa-like app directly within its platform.
Photo editing app Lensa soared in popularity to take the number one spot in the U.S. on Apple's App charts in early December — after its "Magic Avatars" AI selfie generator took social media by storm.
By mid-December, the explosion of interest in Lensa had pushed other AI photo apps into the U.S. App Store's Top Charts.
However, earlier this year, PetaPixel reported on how the AI photo editing app trend may already be over after new data indicated that consumer interest in these apps has fallen as quickly as it ascended in late 2022.
---
Image credits: Header photo licensed via Depositphotos.