Meta is 'Winding Down' NFTs on Facebook and Instagram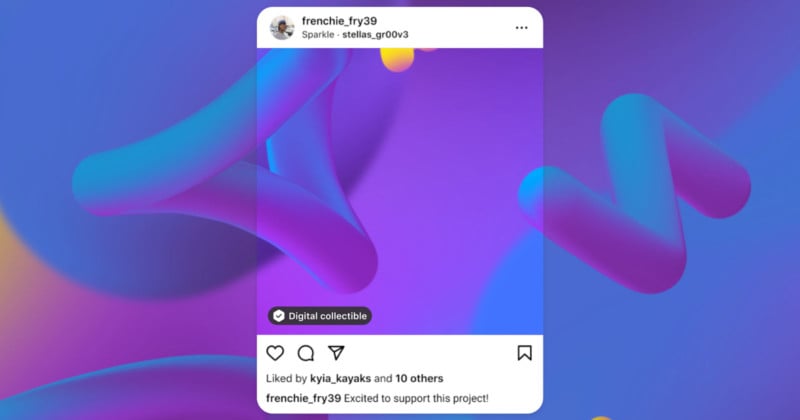 Not even eight months after launching widespread support for non-fungible tokens (NFTs) on Facebook and Instagram, Meta is pulling the plug.
As explained by Meta's commerce and financial tech lead Stephane Kasriel, Meta is "winding down" support for NFTs in order to "focus on other ways to support creators, people, and businesses."
Some product news: across the company, we're looking closely at what we prioritize to increase our focus. We're winding down digital collectibles (NFTs) for now to focus on other ways to support creators, people, and businesses. 🧵[1/5]

— Stephane Kasriel (@skasriel) March 13, 2023
NFTs were arguably a major part of Meta CEO Mark Zuckerberg's vision of a metaverse-based future for the company he renamed after the endeavor, but the last couple of years have been anything but kind to the company's pivot.
Meta's journey into NFTs is a story of extremes. After hastily adding NFT features last year, the company quickly expanded support to more than 100 countries and added the capability to share them across both Facebook and Instagram. And in November, even in the face of a disastrous earnings report tied to the failure of its metaverse ambitions, Meta tried to lean even harder into "digital collectibles" by testing a way to mint and sell them on Instagram natively.
After nearly a year of "go" when it came to NFTs, now Meta is hitting a hard "stop."
"We learned a ton that we'll be able to apply to products we're continuing to build to support creators, people, and businesses on our apps, both today and in the metaverse," Kasriel continues.
"Let me be clear: creating opportunities for creators and businesses to connect with their fans and monetize remains a priority, and we're going to focus on areas where we can make impact at scale, such as messaging and monetization opportunities for Reels. And we'll continue investing in fintech tools that people and businesses will need for the future. We're streamlining payments with Meta Pay, making checkout & payouts easier, and investing in messaging payments across Meta."
The Verge confirmed that this announcement will end Meta's aforementioned testing of minting and selling NFTs on Instagram as well as the ability to share NFTs on Meta's social media platforms in the coming weeks.
---
Image credits: Meta