Instagram Co-Founder Doesn't Like What the App Has Become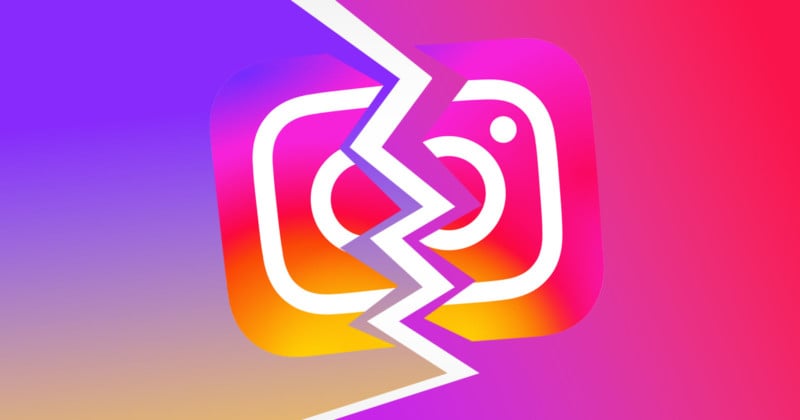 Kevin Systrom, one of Instagram's co-founders, says that the app has lost its "soul" and what used to be a place to connect with friends and family has become overly focused on turning into a business tool for creators and brands.
In a podcast interview with Kara Swisher, Systrom did not mince words with how the app he helped found has ended up since it was acquired by Meta.
"I think we've lost the soul of what made Instagram Instagram," he says. "My biggest regret, I think, at Instagram is how commercial it got."
He says that Instagram has become a worse platform because of its focus on monetization, even if that means giving more options to creators to make money on the app and not just its parent company. He laments how Meta has added more incentives "to go more commercial" and get more creators "more deals [and] more add dollars."
"Life is really hard, and whatever people post on Instagram is the tip of the iceberg. It's this race to the bottom of who can be the most perfect," he says, adding that it saddens him that some of the people he has followed for years and who used to share photos of their families and friends now frequently have "#AD" in the description of posts.
"That, to me, is not the Instagram we started," he says, arguing that what the app is filled with now is in stark contrast to the reason the app was created in the first place.
Meta, then Facebook, bought Instagram for $1 billion in 2012. It now contributes over $20 billion to Meta's annual revenue.
An Identity Crisis
Even though Instagram's goals can be distilled down to monetization, even with that in mind the app has lacked a core identity for some time. In an effort to stave off competitors, the app has become a rats nest of different features and capabilities. Every time another social media app grows popular, Meta is quick to copy that feature set and hastily slap it into Instagram. In fact, Instagram hasn't added a new feature that is truly unique to it in years, with the most recent additions all rip-offs of competitors like SnapChat, TikTok, and Telegram. Meta CEO Mark Zuckerberg even copied Elon Musk's Twitter by adding paid verification as an option last week.
What was a photo-sharing app is less that now than it ever has been, despite the company's promise to re-focus on its roots after widespread backlash against the TikTok-ification of the platform last year.
---
Image credits: Elements of header photo licensed via Depositphotos.