Report Reveals How Children are Watching Two Videos at the Same Time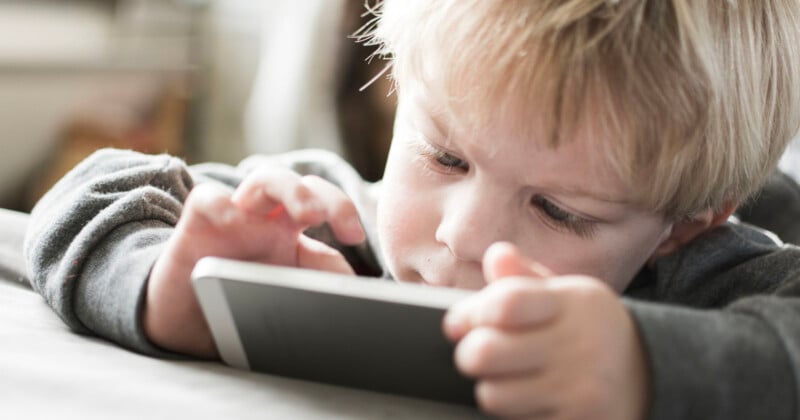 A new report has revealed how children and teenagers are watching online videos — often watching two clips simultaneously via split screening and favoring short, dramatic videos that require little focus.
According to an annual study of "Children's media lives" by Ofcom, 96% of children aged three to 17 watch videos on video-sharing sites and apps.
While 58% of this age group view live-streamed video content, with this number increasing to 80% among 16 to 17-year-olds.
YouTube remains the most popular site or app, used by nearly 88% of children aged between three to 17-year-olds.
However, short-form video apps TikTok and Snapchat also saw significant increases in usage by children in this demographic over the last year.
The Rise of Split Screening
In its study of social media habits, Ofcom revealed that the trend of split screening — which allows two videos to be watched at once — was on the rise among children aged three to 17 years old.
Split screen social media posts allow children to watch more than one short-form video simultaneously, on a single screen, side-by-side, or stacked on top of one another.
Sometimes the two split screen videos watched by children and teens were related, such as influencers reacting and offering an opinion on real-world events. But in other cases, the two videos had no obvious connection.
According to Ofcom, the split screening trend appears to be a progression of the "multi-screening" behaviors observed among children in previous studies. In these studies, children reported difficulties focusing on one screen-based activity at a time.
Drawn to Dramatic, Short-Form Videos
The study also reveals that children and teens gravitate to dramatic, short-form videos on social media.
These videos are engineered to grab and maintain viewers' attention but require minimal focus or effort from them.
These clips are often short-form, with a distinct, stimulating, editing style, designed to create maximum dramatic effect. This involves heavy use of choppy, "jump-cut" edits, rapidly changing camera angles, special effects, animations, and fast-paced speech.
"Commentary" and "reaction" video formats were also appealing to participants.
Consuming More Content, But Less Content Creation
Ofcom's report also demonstrated that children are much less likely to post their own videos than to watch them. While 96% of children aged three to 17 watch videos on social media, only 32% of them upload their own footage online.
Correspondingly, children in the study stated that they are seeing less content created by their friends, and even when they do see it, they are interacting with it less.
For these children, social interaction between friends online is now primarily confined to chat apps or message functions within apps, rather than on public feeds.
The participants in the study also spoke about feeling increasingly self-conscious about how they depicted themselves online — posting rarely, to limited circles, or not at all.
Some children were creating edited or filtered videos and photos but were saving them in their "drafts," with no intention of ever posting them.
---
Image credits: Header photo licensed via Depositphotos.