Posts Tagged 'history'
How the blue-chip company was bankrupted by one of its own innovations
Jun 10, 2013 · Kenny Suleimanagich
· Comment ·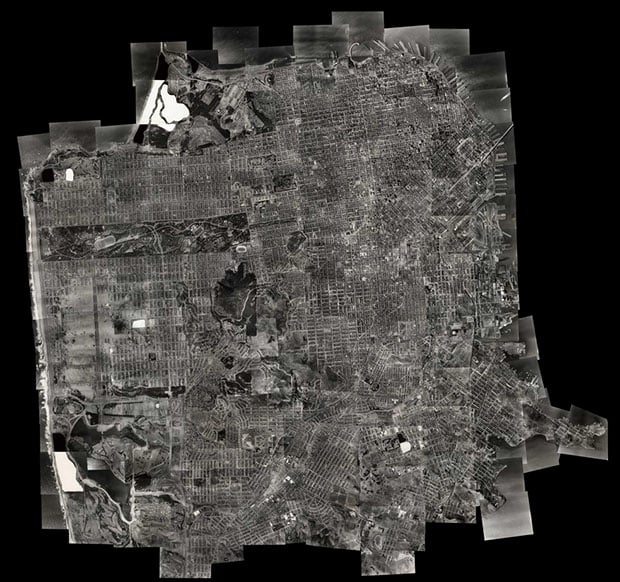 What you see above is an ultra-high resolution aerial photograph of San Francisco as it looked in 1938. The David Rumsey Historical Map Collection put the image together using 164 large format black-and-white photos of SF that were shot in 1938. When viewed through a zoomable image viewer, the composite photo is pretty much a 1938 version of Google Earth's satellite view.
Read more…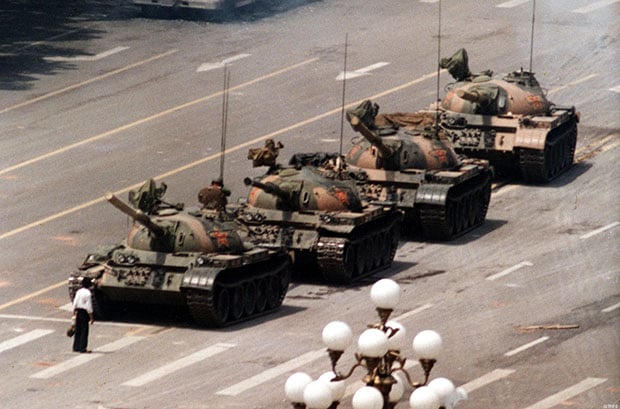 When the Chinese military moved into Beijing's Tiananmen Square on June 5, 1989 to forcibly remove pro-democracy protestors, an anonymous man famously decided to place himself in front of the long column of Chinese tanks that were rumbling into the area. Photos and videos of the incident were immediately published and broadcast around the world. AP photographer Jeff Widener's "Tank Man" photo, shown above, is widely considered to be one of the most iconic photos of the 20th century.
Read more…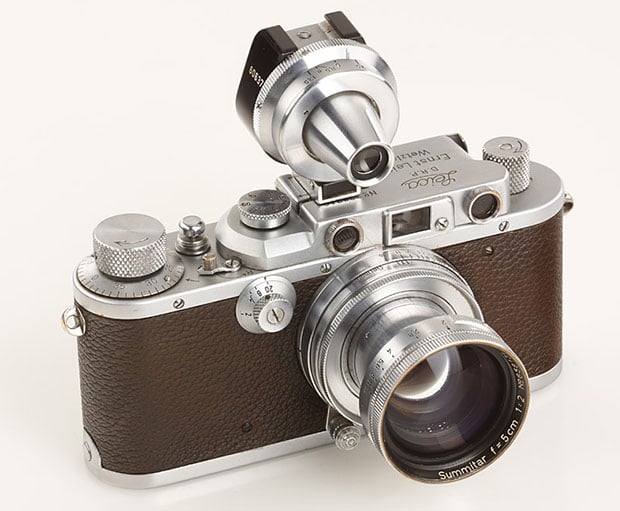 Next time a significant other bugs you about how much you spend on photo gear, remind them how much worse it could be if you were into vintage kit.
Such as the 1931 Leica IIIa shown above, owned by the great Alfred Eisenstaedt and used to shoot everything from his iconic V-J Day image of a sailor kissing a girl in Times Square to a portrait session with President Bill Clinton. The camera sold at Vienna auction house last weekend for 114,000 Euros, equivalent to $147,117.
Read more…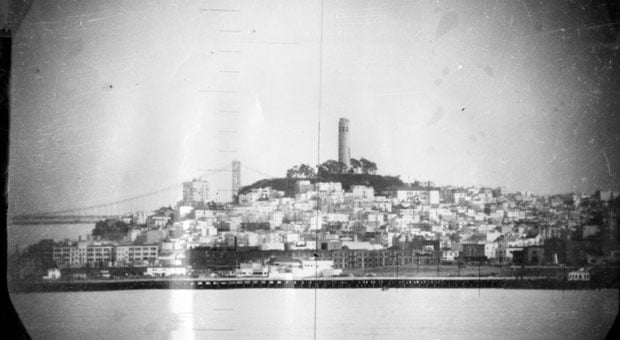 In 1951, a diesel-powered US Navy submarine called the U.S.S. Catfish passed under the Golden Gate Bridge and did a short tour of San Francisco Bay. While there, the crew decided to snap some photographs of San Francisco… through its periscope.
Read more…
Want to see what London looked like back in the year 1926? Check out this beautiful color footage shot in various London locations by Claude Friese-Greene, an early British pioneer of film. Frisse-Greene created a series of travelogues nearly 90 years ago using a color process developed by his father William Friese-Greene.
Read more…
The Civil War wasn't the first war to be photographed, but the leaps and bounds that photographic technology had taken leading up to the war in 1861 enabled American photographers at the time to come out en masse when news of the attack on Fort Sumter came.
Many photos came out of the war, showing everything from the horrifically scarred back of an escaped slave, to the bravado of young confederate soldiers. In the video above, curator of the Metropolitan Museum of Art's "Photography and the American Civil War" exhibit Jeff L. Rosenheim walks us through some of those photos, explaining the role each one played in documenting four years of bloodshed. Read more…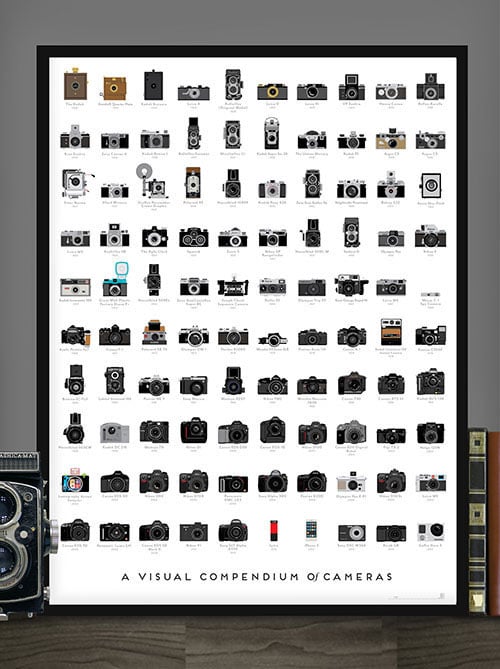 A neat piece of photo-related home (or studio) decor: Brooklyn-based poster printer Pop Chart Lab has created a beautiful new poster called "A Visual Compendium of Cameras" that offers a brief visual history of photography.
Read more…
One of the big trends in the camera industry these days is the stuffing of "big camera" sensors into "small camera" bodies. After all, if you can get the same image quality from a camera that's smaller in size, why wouldn't you want to? (That's the idea, at least).
The quality and portability of cameras these days would be quite astonishing to photographers from back in the earlier days of photography — the days in which you needed both hands and a strong back to work as a photojournalist. In this post, we've compiled photos from those "good ol' days" to see how far photography has come.
Read more…
If you've never heard a basic overview of the history of photography, then this cute little animated video from TED-Ed is here for you. It covers everything from the invention of the camera obscura, to the battle between the calotype and the daguerreotype, to the rise of portable cameras. Read more…