Forgotten No More, Or: This is Why Photography Matters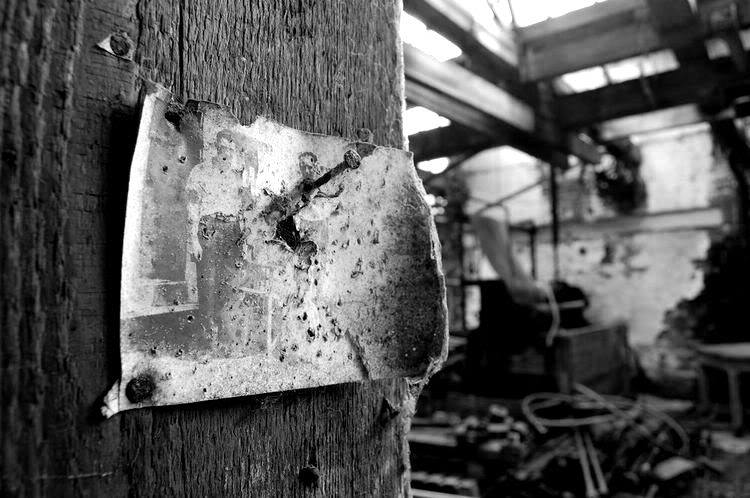 Often it is the backstory and the small stories behind a set of pictures that brings it all together. I posted the above picture back in 2011, photographed on film and included in a set of photos from an abandoned dye-works in Somerset, UK.

At the time I said this about it:
I love things like this, the little relics of real people with real lives, people that simply called places like this 'work'.
I've been back to this place, Tone Mills, many times since, but sadly that photo has long since disintegrated.
Last summer, after a chance conversation, I showed the pictures to a 77-year-old gentleman that I met and got talking about local history with.
His father was a weaver at this place. Indeed, he grew up in a multi-occupancy house belonging to the mill, and he himself worked there 60 odd years ago as a 15-year-old before joining the Navy.
As we scrolled down the page of photos, we got to the 'picture of a picture' and his face lit up as he announced: "That's Tommy Windsor — he was the site foreman."
The gentleman I learned Tommy's name from passed away recently, possibly leaving just me — and now you too — knowing the name of the man in the picture.
A name put to a face in a long-gone photo — I like that. Some sort of closure.
This is why photography matters.
---
About the author: Glenn Bruce is a photographer and the man behind the Facebook page Taking photographs is not a crime.