Buzz Aldrin Shot the First Space Selfie in 1966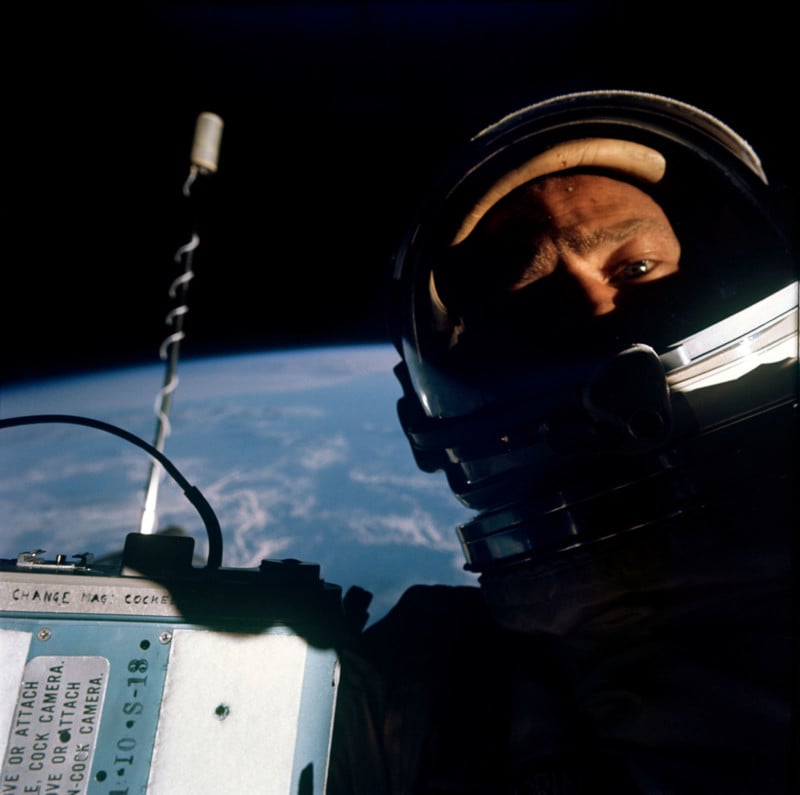 Decades before the word "selfie" exploded into popular culture, NASA astronaut Buzz Aldrin shot the first space selfie while on a spacewalk during the Gemini 12 mission on November 12, 1966.

The 88-year-old Aldrin himself reminded the world of that fact on Wednesday in a Twitter exchange.
I would have loved to see @TheRealBuzz tweeting from the moon. That alone would have made the trip worthwhile.

— Fred Boness (@FredBoness) June 20, 2018
No tweets but I did take the first selfie! In, from space! That was one expensive selfie stick! https://t.co/bSjSh1t7M4

— Buzz Aldrin (@TheRealBuzz) June 21, 2018
"No tweets but I did take the first selfie! In, from space!" Aldrin writes. "That was one expensive selfie stick!"
Aldrin was the pilot of the Gemini 12 spaceflight on his first trip to space, and his selfie was snapped while the pilot's hatch of the spacecraft was open.
"So we had the camera and we couldn't shoot this through the window," Aldrin tells Fox News. "It had to be mounted on the space craft, firm, so it wouldn't be shaking. And Jim Lovell would carefully point in the right direction, shut off the thrusters so that they wouldn't flash during the time of exposure.
"I took a few pictures of things as we went over. And then I thought, I wonder if this could take a picture of me with the ultraviolet film. So I turned around, clicked the camera and it turned out pretty good!"
Three years later, Aldrin and Neil Armstrong became the first two humans to walk on the moon.
A vintage print of the selfie sold for $9,200 at an auction in London in 2015.