Posts Tagged 'hasselblad'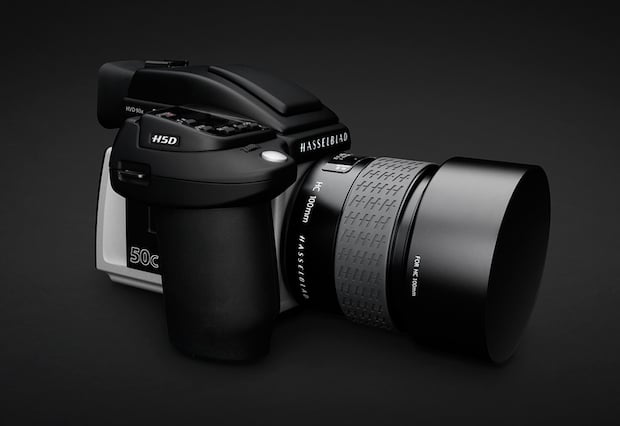 Just like Nikon did with the D4s, Hasselblad announced their CMOS sensor-toting H5D-50C before they… well… announced it. Revealing little in way of details, the company said that the camera would become official in March — and today, they fulfilled that promise. Read more…
What happens when you pit Nikon's $3,000 D800E up against a $30,000 Hasselblad H5D? Well, photographer Benjamin Von Wong — whose work we've featured quite a bit here on PetaPixel — got to do just that in a friendly comparison. Read more…
Hasselblad today announced the next camera in its line of Sony re-makes: The Hasselblad HV. Unlike the Lunar and the Stellar before it, this one has neither an astronomical name nor a particular focus on rare materials, although the differences between the HV and the full-frame Sony A99 it's based on are still minimal with the exception of price. Read more…
Update: According to collectSPACE, this might not have been the only camera brought back from the moon. Check out the update at the bottom for details.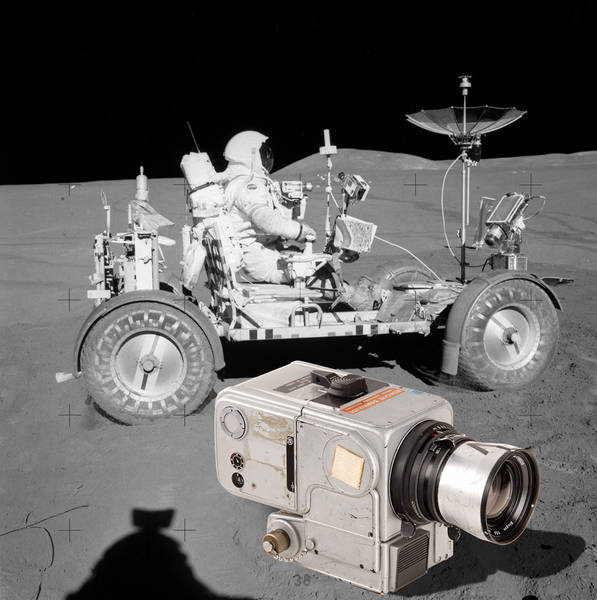 A total of fourteen Hasselblad cameras made it to the moon on the Apollo missions; but of those 14, only one ever made it back. And now, that one camera is going to go home with a lucky (and rich) collector pending an auction at WestLicht in Vienna on March 21st. Read more…
Every announcement out of Hasselblad recently has had the model names Lunar or Stellar attached, and as such has been more mockery than announcement. We'll be honest… we're not really Hasselblad's target market where those cameras are concerned.
But Hassy has something new for us, and it's not a Sony dressed in Hasselblad clothing: it's 'the world's first 50MP medium format CMOS sensor camera.' Read more…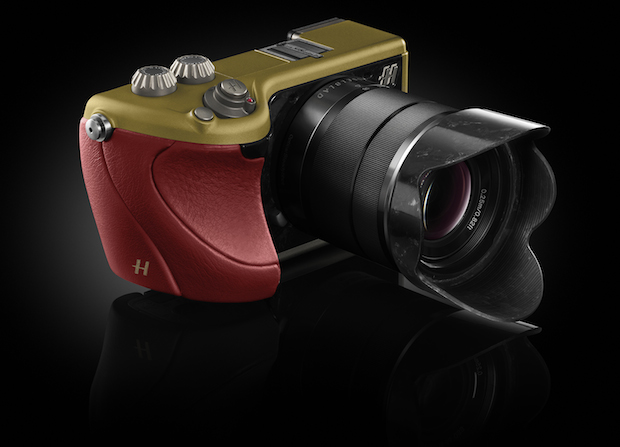 Within much of the photography community, the Hasselblad Lunar and Stellar are something of a running joke — rebranded Sony cameras that slap on exotic and/or luxurious materials and sell for thousands more than the originals.
But just in case buying a standard Sony NEX-7 Hasselblad Lunar isn't luxurious enough for you, the company is releasing a more expensive limited edition that will only find its way into 200 hands. Read more…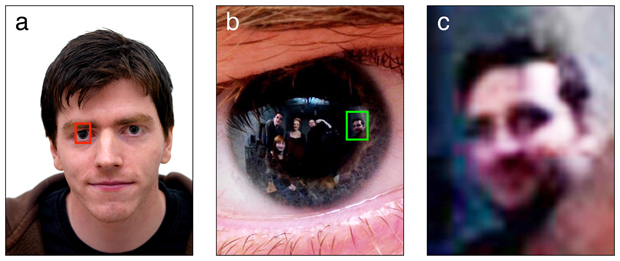 Turns out you may not have to be stupid enough to post incriminating evidence on Instagram to get busted via photo in the near future. A pair of British researchers are working on a way to collect identifiable images from the reflections of people captured on a photo subject's eyeball. Read more…
When it comes to iconic imagery, there are few individual photographers who can best NASA. From the pale blue dot, to the blue marble, to the amazing photo of Bruce McCandless II floating out into space on the first ever untethered space walk, NASA's got quite a repository of amazing imagery.
One of those iconic images, dubbed AS8-14-2383 but better known as Earthrise, is about to turn 45 years old on Christmas Eve. And so NASA thought it appropriate to share the story of how luck and teamwork helped the astronauts of Apollo 8 capture this photo. Read more…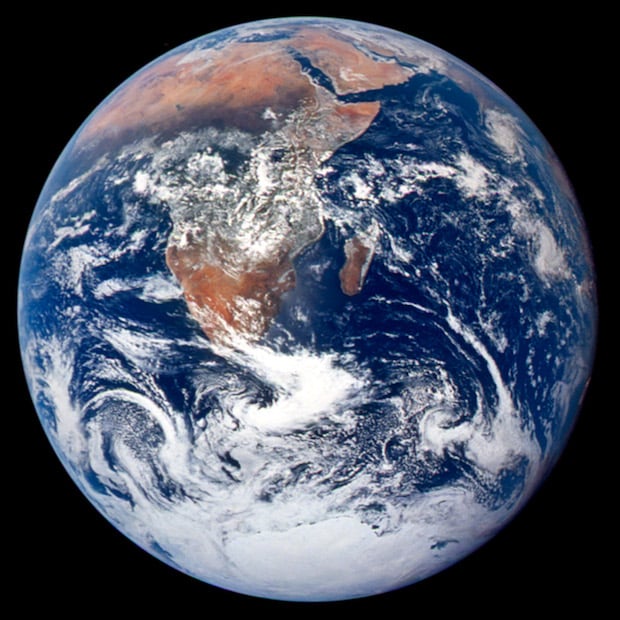 Backlighting can be all moody and subtle, but you can seldom go wrong with full-on, straight-behind illumination. Especially if your subject is the planet on which your family, friends and all of humanity happens to reside.
That's what the trio of Apollo 17 astronauts — and soon, the whole world — discovered 41 years and two days ago today. Navigating towards the moon on Dec. 7, 1972, the spacecraft had the sun behind it, providing a rare, fully illuminated view of the Earth. Read more…