Why Are Hasselblad Cameras So Expensive?
For most, Hasselblad is a name that has been associated with iconic photographs and technical quality — and a huge price that reflects that. However, has Hasselblad always been a premium photography brand, and why are they so expensive?
The Swedish manufacturer of photographic equipment and medium format cameras — both analog and digital — is known for delivering high image quality and resolution with its medium-format cameras. Nowadays, its hefty prices — which can go as high as $48,000 for just the Hasselblad H6D-400C Multi-Shot camera body — means that Hasselblad cameras are considered a luxury for those who don't require the premium specifications. However, as shared in a video by Business Insider, the company's cameras haven't always been so unattainable.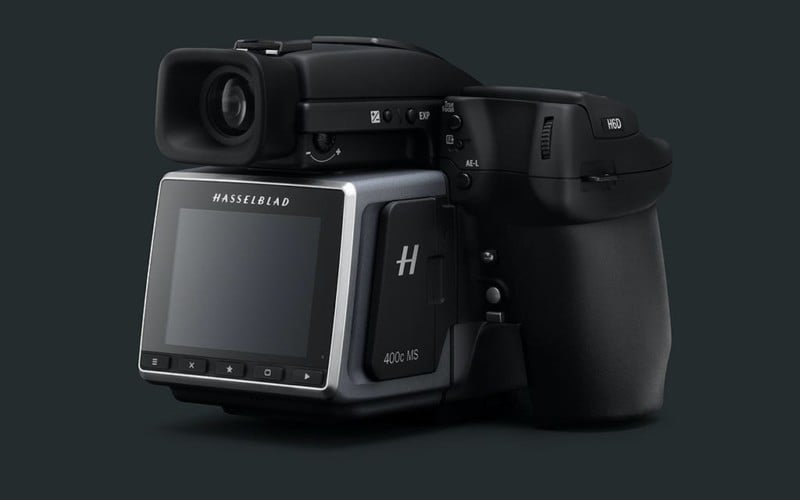 In 1948, Hasselblad introduced its first consumer camera which cost $500 — that roughly translates to $5,900 today. Similarly, in the 1970s, Hasselblad's film cameras cost approximately $5,300, adjusted for inflation in today's dollars. But, as the photographic market shifted and turned towards digital, Hasselblad followed suit. This led to a massive around 200% increase, such as with the company's first digital camera that came out in 2004 and sold for around $24,000 — a stark change when contrasted with the former analog model.
Consisting of three main parts — the digital back, the camera body, and the lens — Hasselblad cameras have a sensor that features bigger individual pixels which in return deliver a wider dynamic range and more detail, as well as more accurate colors and lower degree or total absence of moiré, which is an undesirable effect that can appear in images that contain repetitive details that exceed the sensor resolution. All of this makes Hasselblad a great choice for photographers who want to capture subtle nuances of products, for example, and is the reason why its price tag for digital cameras has remained high.
Using the company's own proprietary calibration process — which has also been documented in detail by the company itself — Hasselblad ensures that every camera achieves the colors and the image quality that is representative of real life, such as in the case of people's skin tones or for the reproduction of artwork, where subtle deviation would not be desirable.
The price combined with the camera's bulky size means that the target user tends to work in a more controlled environment, such as in a studio, and generally shoots product or fashion photography. The niche user audience also reflects the way the company works because it doesn't mass produce its cameras. Instead, they are made and quality tested in small batches by hand, compared to million units produced on lines by Canon, Nikon, or Sony.
Although not completely immune to the mass consumer market, Hasselblad has released smaller sensor cameras that cost less than $10,000, however, that price range puts the company in competition with other brands, like Sony, which packs more features desired by professionals photographers across different photography genres. Hasselblad notes in the video that even though it aims to introduce more entry-level medium-format cameras, it will still remain loyal and supportive of its high-end customers.