Posts Tagged 'Culture'
Can you trust camera reviews submitted by customers of online retailers? Not entirely, suggests a new academic study, and not for the reasons you might think.
Read more…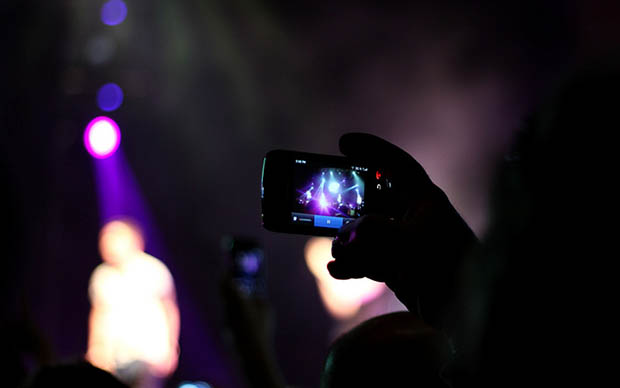 We recently published an article about She & Him enacting an anti-photo policy at a gig. Signs were posted saying "At the request of Matt [Ward] and Zooey [Deschanel], we ask that people not use their cell phones to take pictures and video, but instead enjoy the show they have put together in 3D".
It reminded me of a story my Father told me about a Frank Zappa concert. Apparently, people were given opaque-lens glasses at the request of Zappa and the band so that, audience-members could more fully experience the music without any visual distractions.
Read more…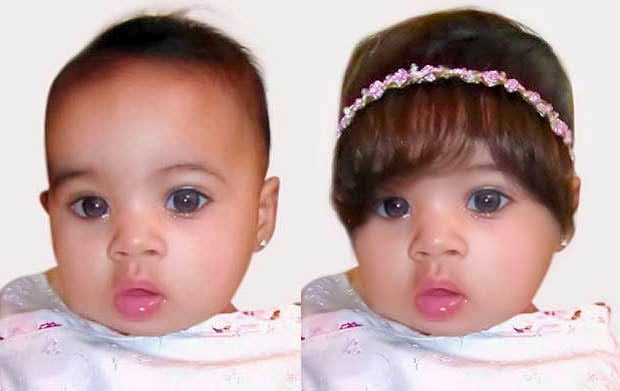 As baby photographers will tell you, there are a lot of props out there on the market for photographing infants. And, as is the nature of portrait photography, many of these props have a life cycle of a couple years and then, it's on to the next Big Thing. Or, since it's babies, Little Thing.
Read more…
Most years around this time we take a road trip to visit my family in New Jersey. There are always a couple of camera bags in the back seat, as there will be tomorrow night when we saddle up and head south once again. And most years around this time I think back to something that happened on another hot summer night less than two months before the terrorist attacks on September 11, 2001.
For photographers, a lot has changed since then, but we have to remember that most of it started changing well before 9/11. When my students complain about the hassles of trying to make photographs in public places, I tell them that it's something they're just going to have to get used to. And then sometimes I tell them this story.
Read more…
Call it female empowerment; call it friendship; call it bonding… Whatever you call it, the newest trend in boudoir photography involves "getting your boudoir on" with your friends. Yes, according to the Today Show, groups of women are now stripping down to next to nothing with their besties for professional group boudoir photos.
Read more…
It started with a trip to Hong Kong. That's what got skateboard photographer Jonathan Mehring hooked on travelling. But while there are a lot of photographers that travel the world capturing different cultures, Mehring was more interested in answering the question: "is it even possible to skate some of these places?"
This short interview was put together by The Photographer Series, a site by multimedia storyteller Andrew Norton that dedicates itself to telling the stories behind some of skateboarding's coolest images — and Mehring has captured some awesome images. Read more…
When I was a kid, my school had an end of the year event all students were expected to participate in. They called it "Field and Track Day," which was a fancy way of saying, "Okay kids, we've got to kill a mandatory school day, so we're going to ship you all out to a local park, make you run around in the hot May sun for about 6 hours until you feel like passing out or puking, or both, and then send you home. Have fun!"
Read more…
Once upon a time, in the days of old, when photographers still used those light sensitive plastic strips in the back of their large black cameras — cameras with funny names like Hasselblad and Mamiya — there were photography workshops. They are not a new invention. They've been around for a very long time. But, back in the days of film and cameras with odd names, these workshops were a little different.
Read more…
I just read the story of everyone's favorite teen idol, Justin Bieber, and his tangle with the paparazzi at a Miami night spot last week. It appears a photographer found disfavor with The Biebs and, as a result, had his camera (and memory card) confiscated by a Bieb Bodyguard.
Read more…