The Cameras Seen in Movies and TV Shows
Want to see which cameras are used by characters in movies and TV shows? Product Placement Blog is a website that tracks brands that appear on screen, and one of the categories on the site is cameras.

For example, the Nikon SLR used by Julianne Moore in The Lost World: Jurassic Park (1997):
…the Nikon camera used by Winona Ryder in Beetlejuice (1988):
…the Polaroid camera used by Cara Buono (Karen) in Stranger Things: The Gate (2017):
…the Kodak Kodamatic Model 940 instant camera in The Terminator (1984):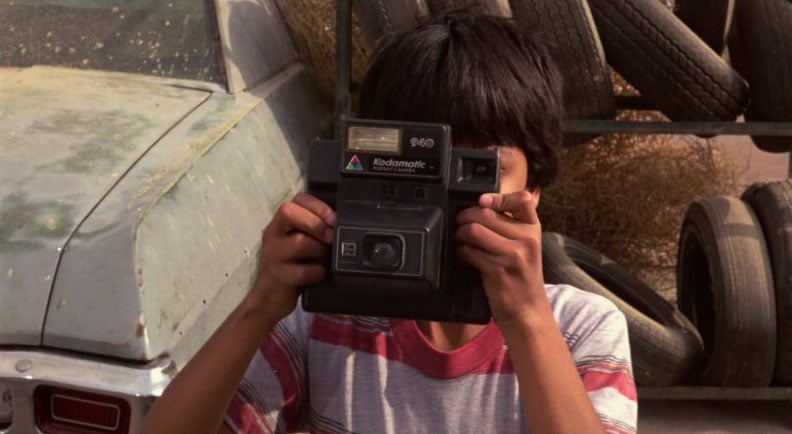 To see the entire list of cameras spotted so far and to follow along with new sightings, head on over to the Photo Cameras category on Product Placement Blog.