Sunflower Farms Are Being Trampled by Instagram 'Zombie Apocalypse'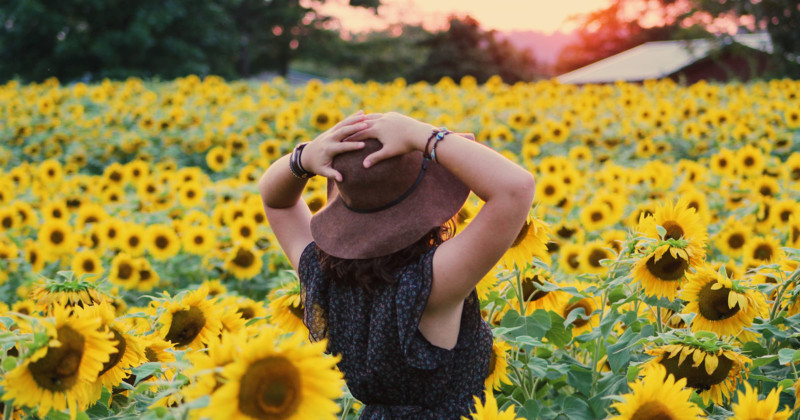 The Instagram generation has been bad news for beauty spots around the world as people flock to the same picturesque locations and shoot similar-looking photos to boost their social media status, often leaving a trail of destruction in their wake. Now you can add sunflower farms to the list of places affected.

Sunflower farmers in Canada are complaining of hoards of selfie seekers arriving on their land, posing for pictures in their sunflower fields, and doing great damage to their crops in the process.
The Globe and Mail reports that Bogle Seeds in Millgrove, Ontario, is telling people that they're closed to photographers "forever." The Bogle family had previously opened their farm to photographers on July 20th with an admission fee of $7.50 per adult.
But it wasn't a peaceful stream of photographers that the family welcomed onto their farm.
"I can only describe it as like a zombie apocalypse," Brad Bogle tells The Globe and Mail. The crowds that showed up reportedly trampled over the Bogles' crops and clogged up local roads for miles in all directions.
Apparently some of the photos people shot among the 1.4 million sunflowers on the farm had gone viral on Instagram, sparking a stampede of other Instagrammers who wanted their own version of the photos.
"By noon, the hordes were coming from all directions," The Globe and Mail writes. "People were parking as much as a kilometer away. The crowds started ignoring the overwhelmed farm staff, strolling into the fields without paying. Police told the Bogles that parents were crossing four lanes of traffic with strollers, people were getting in fender benders – one driver had his door ripped off by a passing car. One officer told the family they would be fined."
The Bogles' farm has a parking lot that can fit 300 cars. It's estimated that 7,000 cars showed up on a single Saturday.
"Unfortunately, with the police involved, we have had to close the photo opportunities due to the traffic jam which occurred on Saturday July 28!," the farm announced on its website.
The CBC News reports that sunflower farm in Winnipeg had the same nightmare. Farmer Bruce Stewart had over 1,000 people show up at his farm each weekend day with people ignoring signs and trespassing into his fields.
Some even brought professional camera and lighting gear for unauthorized photo shoots.
"Do you know how many sunflowers are knocked down by 1,000 people? Quite a few," Stewart tells CBC.
---
Image credits: Header photo by Noelle Otto