The PetaPixel Awards: The Best of Photography in 2022
We are proud to announce the second-annual PetaPixel Awards which praise a number of new photography products that our staff has voted as the best in their respective categories.
2021 was the inaugural year for the PetaPixel Awards and in our follow-up in 2022, we shifted and expanded our selections to include lenses and kept others that saw at least three new products introduced in the past year: camera, prime lens, zoom lens, smartphone, computer, software, and photography accessory. We are also introducing the special category "Photography Trend of the Year," which is selected by the editorial team.
Methodology: Because PetaPixel's staff is entirely composed of current and former photographers, all were asked to vote for first, second, and third place across all categories with the exception of the Trend of the Year. First-place votes were worth five points, second worth three, and third worth one. In all cases, those who deal directly with sales and marketing were excluded from voting to retain objectivity. No company is even allowed to submit nominations for consideration in the PetaPixel Awards, as all conversation is conducted internally.
At a Glance
Camera of the Year: Nikon Z9
Last year we noted that the Nikon Z9 was not included in voting because it had been announced too late in the year and supply chain issues prevented us from getting extended time with the camera. Now, a bit more than one year after it was announced, the Nikon Z9 has claimed top honors.
The Nikon Z9 stands alone as the only full-frame, professional camera that dared to release without a physical shutter. In our review, we praised it for the massive technological leaps it achieved when compared to the field including its ability to capture 120 frames per second bursts, shoot 8K video, and do so with an impressive battery life. It certainly helped that Nikon released a massive firmware update in the spring (one of several in 2022) that basically gave so much additional functionality to the Z9 that it could have been an entirely new camera.
Unlike last year where the Sony Alpha 1 was a unanimous pick, voting was far more divided this year. While the Z9 did eventually win out, Sony's Alpha 7R V was a close second place and we think that deserves recognition. Fujifilm's X-H2S took third. Other cameras that were considered include the Hasselblad X2D 100C, the Canon EOS R6 Mark II, and the OM-System OM-1.
Prime Lens of the Year: Nikon 800mm f/6.3 VR S
Nikon's $6,500 super-telephoto 800mm f/6.3 is a marvel of a lens. Not only is it cheaper than the version Nikon has for its DSLRs, but it's better in just about every way. The performance is top-notch and in our review, we praised it as the gold standard of super-telephoto prime lenses when it comes to the combination of reach, weight, build quality, image quality, and price.
The Nikon 800mm f/6.3 beat out a very crowded field in 2022, narrowly edging out Nikon's other excellent entry this year, the 400mm f/4.5 VR that came in second. Third place went to Canon for the RF 800mm f/5.6 L IS USM.
Note: Because it is not yet available, the Canon RF135mm f/1.8 will be considered in 2023.
Zoom Lens of the Year: Tamron 20-40mm f/2.8 Di III VXD
If the prime lens category was crowded, the zoom lens category was downright packed. There were a huge number of outstanding zoom lenses released in 2022 but none were as universally praised as the Tamron 20-40mm f/2.8. The smallest and lightest lens in its class, Tamron knocked it out of the park in all of the ways that matter: size, resolving capability, and price.
In our review of the lens, we found that the $700 price puts makes it approachable for just about any photographer shooting in full-frame and while we don't like to evaluate lenses with a heavy emphasis on price, the value per dollar of this lens is one of the highest you can find due to its outstanding performance. The versatility of the Tamron 20-40mm F2.8 Di III VXD makes it an excellent choice for a photographer, videographer or hybrid shooter looking for an affordable, fast lens with excellent image quality.
Right on Tamron's heels was Nikon and its 100-400mm f/4.5-5.6 VR S, which took second place, and Sony's updated 24-70mm f/2.8 G Master II, which took third. PetaPixel staff also considered the Sony 16-35mm f/4 PZ, the Tamron 70-300 f/4.5-6.3 Di III RXD, and the Tamron 17-70mm f/2.8 Di III-A RXD.
Smartphone of the Year: Apple iPhone 14 Pro
Last year we had no problem recommending the iPhone 13 Pro for video, but found its photography capabilities lagging behind the competition. That changed this year as Apple updated the main camera sensor on the iPhone 14 Pro and Pro Max which produced astounding results.
While the rest of the package doesn't feel all that different from Apple's 2021 flagship, we noted in our review that the main camera improvements are so impressive it felt like the first time in years we could recommend upgrading from the previous generation. So good is the iPhone's main camera, all manufacturers should consider the advancements in the smartphone space a viable threat to standalone cameras.
While the selection of the iPhone 14 Pro was almost unanimous (all but one staff member voted it as the number one pick), Google's Pixel 7 Pro was pretty much universally selected as the runner-up. Sony's Xperia 1 IV took third.
Computer of the Year: Apple Mac Studio
The winner here shouldn't come as a surprise, as Apple hit it out of the park with its professional-oriented desktop machine, the Mac Studio. Fully loaded, the machine is an absolute dream workstation for a photo and video editor and represents insane power for the price. And while, yes, it is still expensive, it's actually worth what Apple charges.
As we said in our review, it's quite hard to summarize the Mac Studio without sounding trite. Yeah, it's powerful, power-efficient, quiet, and small. We've heard it all before, to the degree that when Apple beats itself again, it's hard to put to words just how impressive that is. It's worth remembering that it is capable of some of the best performance metrics we've ever tested and does so without so much as making a whisper.
Apple also took second place for its new MacBook Pro powered by the M2 processor, while Microsoft took third in voting for its Surface Pro 9.
Software of the Year: Midjourney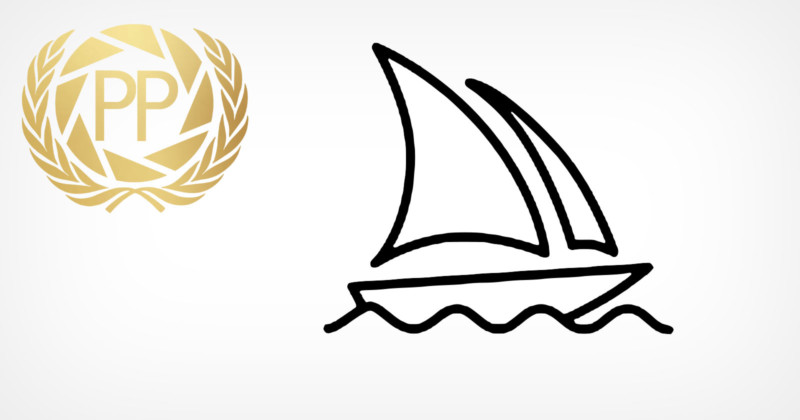 If 2022 will be remembered for anything in our world, it's going to be artificially generated art. AI art has exploded in popularity in just the last few months and the capabilities of the technology are only become more refined and increasingly impressive. Of the platforms leading this push, Midjourney stands out.
Midjourney initially had a stylistic edge over its competitors, creating apocalyptic images which made it very obvious that a generated image had come from its software. However, the release of Version 4 toward the end of the year has set new standards when it comes to the raw image quality straight from the synthesizer. Some of the best AI images of the year have come from Midjourney.
OpenAI and Stable Diffusion are also both excellent options in AI image generation, but Midjourney eked ahead thanks to that most recent update which led us to give it the nod.
Beyond generating images, AI still reined supreme. Topaz Labs' AI software took second place in voting while the incredible capability of Imagen AI took third.
Accessory of the Year: Haukland Photography Jacket
Clothing winning top honors in the photography accessory category might be a first, but we think Haukland deserves it. In our review, we said that the Haukland Photography Jacket successfully rides a delicate line: it is both an outstandingly high-quality triad of winter outwear and also a well-designed photography accessory.
Haukland wasn't without competition though, as the Heipi Tripod and Benro Polaris both tied for runner-up behind it. The Platypod eXtreme took third place.
Photography Trend of the Year: Artificial Intelligence
We touched on this with our award for Software of the Year, but artificial intelligence in photography and photo editing saw a huge increase this year. Not only are we seeing AI-powered editing and generative art, we're seeing it being built into cameras, too.
Sony's Alpha 7R V is the perfect example, as the AI that powers its advanced autofocusing system has made that camera outperform even sports-oriented bodies. OM Digital Solutions keeps putting computational photography features, powered by some level of AI or deep learning, in its cameras, and even Canon added a new artificial intelligence chip to the EOS R6 Mark II.
This space is primed to continue to grow, and we are excited to see what comes next.
---
Image credits: Elements of header photo licensed via Depositphotos.