Apple iPhone 14 Pro Review: The Only Camera You Really Need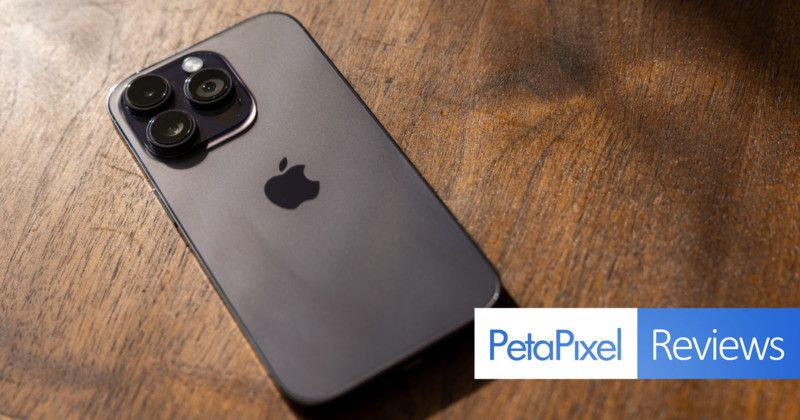 Given Apple's annual release schedule, if you were to upgrade your iPhone every time you could, you probably have not been all that impressed from generation to generation in recent years. I think that changes with the iPhone 14 Pro, because the main camera is really something special.
A new year, a new iPhone, and once again you're probably wondering if it's worth upgrading this year or waiting one or two more years to get something that will have a bit more staying power. Last year, it was pretty easy to recommend you wait for another cycle to upgrade, but this year the promise of a 48-megapixel camera and a new Dynamic Island instead of the notch are rather tantalizing.
So, is it worth it?
Design and Build
As you might expect, there are scant few visual differences between the iPhone 13 Pro and iPhone 14 Pro, but just enough was done to the physical dimensions to make it so that last year's cases won't fit on this year's phone. That annoyance aside, I kind of appreciate how similar the phone's design is since, well, I've gotten really used to it. Replacing one with the other was a pretty seamless transition, and there is something to be said about that.
Apple did unlock more brightness for the iPhone 14 Pro over last year's model and I will say it is noticeable. The new Super Retina XDR Display, as Apple calls it, is a custom OLED that has a huge 1,600 nits of peak brightness when displaying HDR content — which is more than twice as much as the TV in my living room — and a ridiculous 2,000 nits outdoors. I never actually thought my iPhone 13 Pro was dim, but since moving to the 14 Pro, I have an appreciation for how bright it can get.
The actual quality of what I'm watching on my phone is probably better with the iPhone 14 Pro, but to be honest I didn't really notice. I've felt that the visual quality has been pretty fantastic for several years now, and that certainly is not any different with this year's model.
The display also can dynamically adjust between 10Hz and 120Hz depending on what is being displayed so that it is more power efficient, though this feature isn't new to this year's model.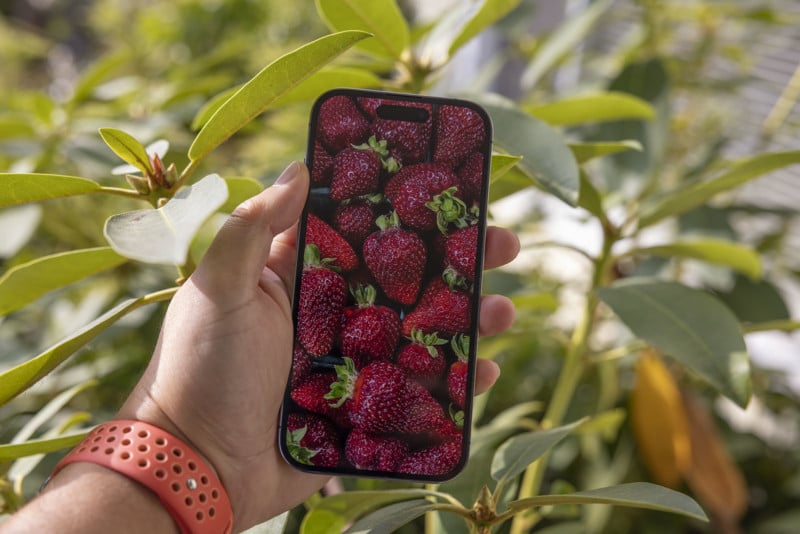 Another change is that the iPhone 14 Pro has the option for an always-on display, which is enabled by default. I used this for the first couple of days before turning deciding I didn't like it, and now I just let my display be off. I have an Apple Watch with an always-on display and there, I get it. Sometimes you need to quickly glance down to see the time and flicking your wrist just right or tapping the display doesn't really feel like a watch experience. But a smartphone? It feels like something I don't need and while Apple says it won't be a major drain on your battery, I didn't see the point in having it be a drain at all.
The only huge, noticeable change is the new Dynamic Island that houses the Face ID sensor and the front-facing camera. I really liked how Apple showed that it could be used and honestly, in a select few circumstances, I think it's a big improvement over how the operating system worked before. When doing a Face ID check, no longer is the whole screen dominated by the animation, for example.
For the most part, I rarely see the Dynamic Island playing a role in my day-to-day usage. I have a tiny dog that walks on top of it while I'm browsing Reddit through Apollo, but that's about it. None of my other apps have found a fun way to use this feature yet, though I assume that will change as time goes on.
What I will say is that by adding a strip of screen above the ovular hole punch that is the Dynamic Island has made it ever so slightly harder to tap the very top of my screen and auto-scroll to the top of a page. As maligned as the "notch" was on the iPhone 13, at least it was a pretty big target. These days, I find myself fumbling a bit just to get it to recognize that's where I'm tapping. A small nitpick, to be sure.
More than anything, here at PetaPixel we care about the cameras. Each year, Apple says it has made the best iPhone camera ever, and this year that means boosted resolution in the main camera, more capture options, better low-light performance, and more zoom choices.
Camera Features
The biggest change to the iPhone 14 Pro's camera is the addition of a new 48-megapixel quad-pixel main sensor that Apple says enables better photos and new features like an additional 2x telephoto for a total of four zoom options. While the main camera is obviously the main star of the show, Apple says that all the cameras have received a boost in low-light performance thanks to a new Photonic Engine.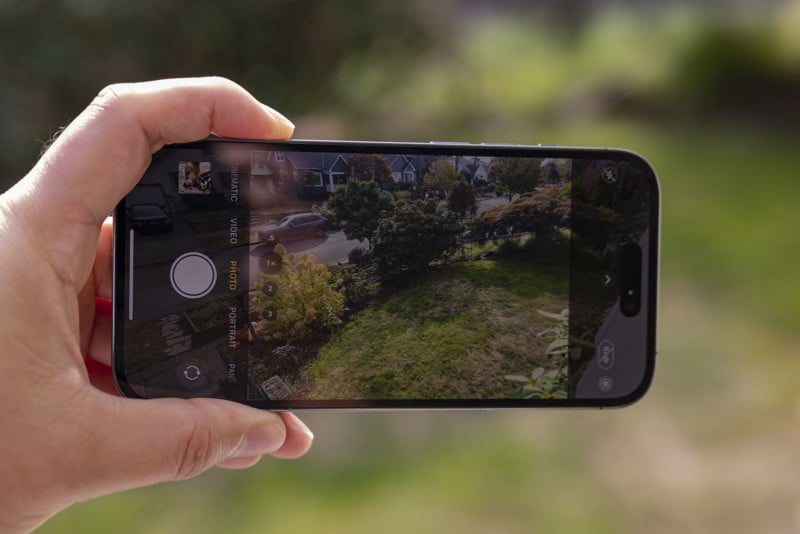 The flash has also been redesigned with an array of nine LEDs with what Apple calls "adaptive" behavior. I'm sure this is helpful, but it's still flash and I'm not a fan of any key light that is coming from the exact angle direction as the main camera, which is why on-camera flash has never been my thing.
Main Camera
If there is one takeaway I want you to come away from this review with, it's that Apple has cracked the code when it comes to outstanding photo quality in ideal conditions. In bright, sunny light, the iPhone 14 Pro's main camera is a marvel. By default, the phone uses all that 48-megapixel data and packs it into a 12-megapixel final image, which results in some of the most exceptional pixel quality I've seen out of a smartphone and the best-looking images I've ever seen out of an iPhone by far.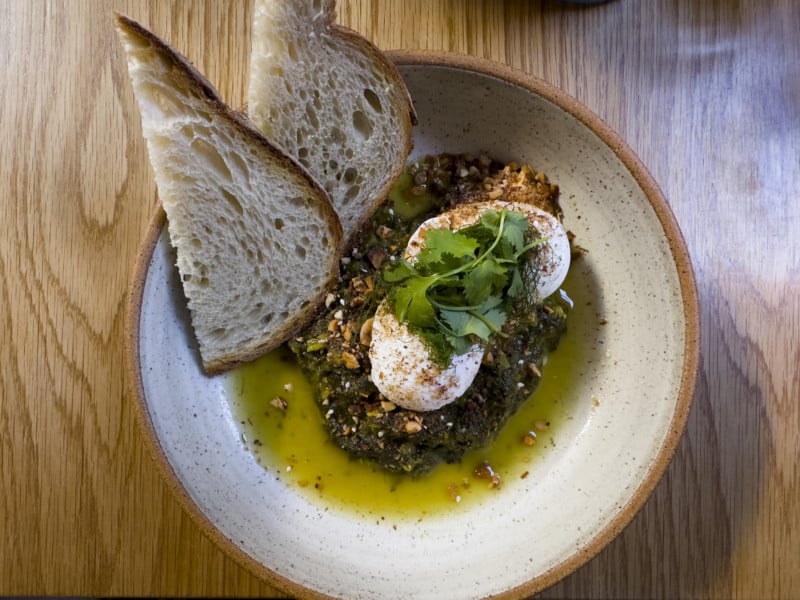 That quality gets even more astounding when looking at ProRaw, which produces photos I could swear were coming out of a full-size camera if not for the 12-megapixel size. The fine details such as individual blades of grass or hair are all there, and none of the "blockiness" that I have come to expect from a cell phone camera is evident. If I had one complaint, it's that colors come out a bit muted when shooting to JPEG or HEIC, but that's easy enough to fix.
Another benefit to that 48-megapixel sensor is that it is 65% larger than the one in the iPhone 13 Pro and that appears to be large enough to actually render some background and foreground defocus. It's been possible to do in the past if you got close enough to a subject and the background was sufficiently far away, but I'm noticing it more now.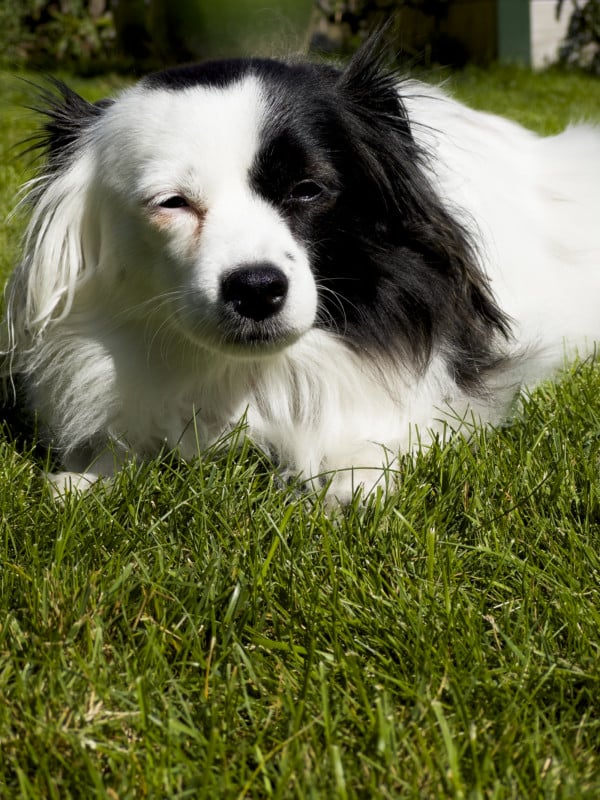 I have come to expect very little from smartphone zooms, but even the new 2x zoom option, which is just a digital crop, looks pretty fantastic. Details are just slightly less crystal clear here than they are in the standard 1x mode, but they still look great. The details that would normally be lost in such a crop aren't.
You can adjust the resolution of ProRaw photos to be 48-megapixels in the Camera section of the iPhone settings, but for me this did not change the resolution of the images and they stayed 12-megapixels, although they were recorded as a DNG. Others have reported it works for them, so I'm not sure what my issue is. That aside, even if you only shoot in 12-megapixels, I think that's fine.
If you want more, there is always Halide, but I think anything more than 12-megapixels on a smartphone is overkill anyway and anyone who is going to take larger photos probably wants the more professional controls that an app like Halide has, which are absent in Apple's default camera app.
Ultra-Wide Camera
The ultra-wide camera has also been improved and Apple says that in addition to software side boosts, the actual sensor is nearly twice as big as the one found on the iPhone 13 Pro.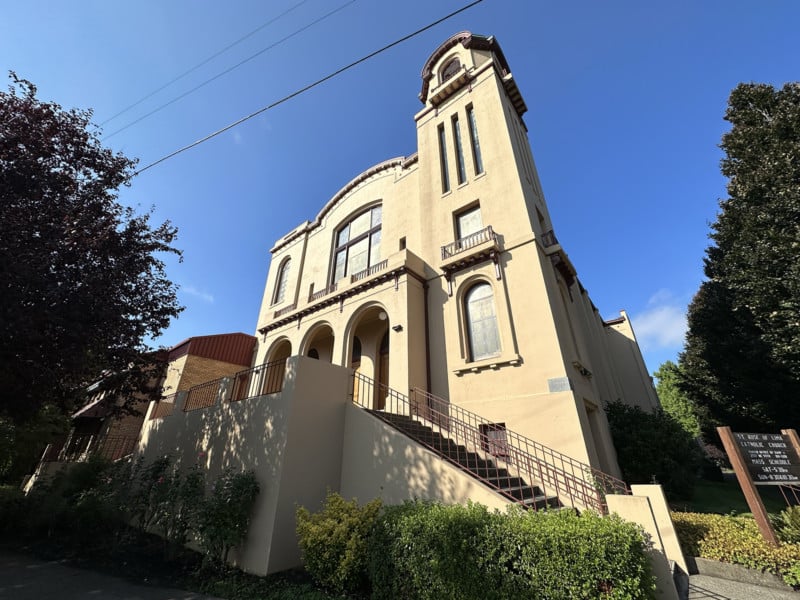 The result is that photos taken with the wide camera generally look pretty good, but they don't hold a candle to the quality of the main camera in any lighting condition. Sure, during the day photos look perfectly acceptable but I think the wide camera is best suited to showing a full scene rather than creating something artistic. Utility like that, however, shouldn't be understated in its importance.
Overall, the quality is improved over last year's iPhone 13 Pro but not to anywhere near the degree of the main camera changes.
Telephoto
The telephoto camera hasn't received the same boosts as the other two cameras, and it shows. While yes, photos look slightly better thanks to Apple's Photonic Engine, it's still the same sensor as before and that means it's the weakest of the options. If you're going to zoom, lean more on the 2x than the 3x since at least the 2x takes advantage of Apple's newer, larger sensor.
Compared with the 2x zoom from the main camera, the 3x of the telephoto lens is only worth it when there is a lot of light to work with. Once things start to dim, the quality drops significantly. I found myself using the telephoto lens the least on my iPhone 13 Pro and I don't see that changing on the iPhone 14 Pro.
Night and Other Modes
The idea of portrait mode is nice, but I'm still not a fan. The digital bokeh that is added to give the appearance of a larger sensor has, to me, not improved very much since its introduction, or at least any improvements haven't kept up with my expectations of what they should be. Generally speaking, Portrait mode distracts me more by blurring the background than an in-focus, untouched background does.
On the flipside, Night Mode is pretty impressive and does make a notable difference in quality compared to not using it. The iPhone will take longer exposures that are either calculated automatically or it provides you the ability to determine how long you want to make the exposure manually. I don't have the steadiest hands, but even I was able to get a tack-sharp photo that had a two-second exposure time that was captured in Night Mode, which produced a photo with better color, better fine details, and better overall results.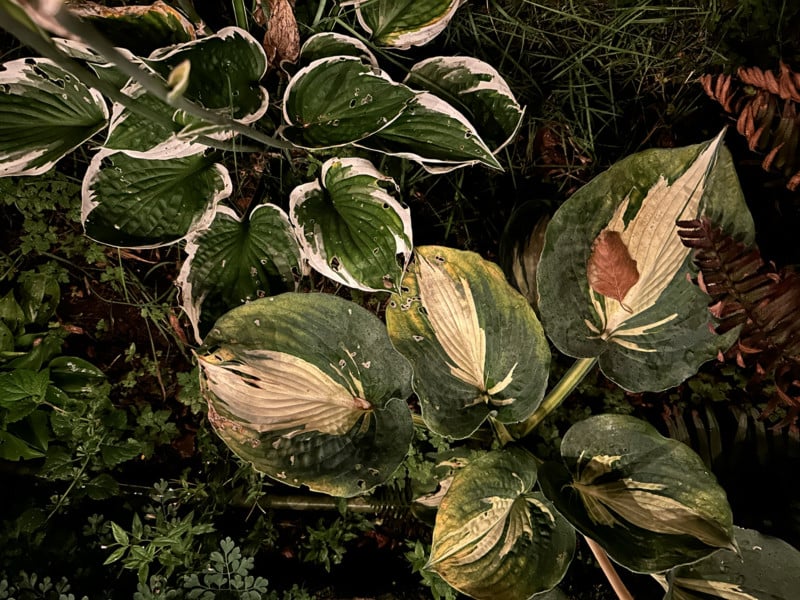 Night Mode of course works best with the main camera thanks to the much larger sensor. It's usable with the ultra-wide, but I was not happy with any of my low-light photos taken with the telephoto camera.
Macro Mode returns and it works about the same as last year, although there are reports that it doesn't focus quite as close as the iPhone 13 Pro camera's did. I can't say that I noticed, since I was able to get very close to subjects and render them with excellent detail.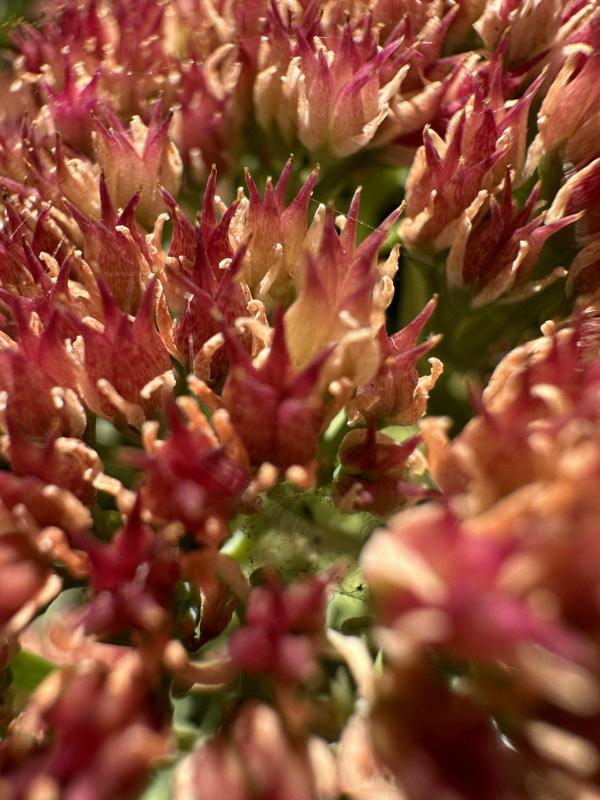 It's a fun mode and one I use more than you might think, since I have a habit of sending photos of the flowers and fruits from my garden to friends and family.
Video
We don't talk a lot about video here at PetaPixel, but Apple has made some serious improvements to the capability of the iPhone for shooting movies that we would be remiss if we did not mention them. The change most people will notice is that Action Mode allows for some extremely smooth video even if you're jostling the phone about. I was honestly shocked at how good the camera was able to stabilize movement even before enabling Action Mode, but after turning on the new feature footage legitimately looks like it was shot with a gimbal.
That said, it's not without a downside. Action Mode results in a downgrade in resolution, and the maximum footage that can be captured is 2.8K at 60 frames per second. With Action Mode on, I did notice that pixels became a lot less distinct when viewed on a full-size monitor (this wasn't visible on the iPhone when comparing footage). That footage is still what I would call "fine," but it's definitely not as crisp and sharp as the footage is when Action Mode is disabled. Still, it's nice to have options, and sometimes you need a smooth shot more than you need resolution.
The iPhone can also finally shoot in 4K at 24 frames per second in Cinematic mode, which is a framerate that is preferred by visual storytellers for looking more natural than 30 and especially 60 frames per second, which can look jittery or overly smooth.
The footage shot on the iPhone 14 Pro looks really, really good. The iPhone has been our pick for the best smartphone for video for the last year, and I don't see that changing.
A Legitimate Camera
We've been inching closer and closer to full-size camera quality in a smartphone and while Canon, Sony, Nikon, Fujifilm, and the like are all pretty safe when it comes to a combination of resolution and quality, Apple is probably going to start making them sweat.
Apple seems to understand that you can cram a lot of megapixels in a smartphone, but that doesn't necessarily make a good camera. It's why I'm not impressed when I see a 200-megapixel smartphone announced, because I'm not convinced that the use of those pixels is going to be great. Here, Apple shows that with just 48 megapixels, it is able to create a finished 12-megapixel photo that I would swear was taken on a full-size camera if I didn't know better.
The rest of the package doesn't feel all that different, if I'm honest. Yes, the Dynamic Island is cool, but is underutilized. I think the screen is really wonderful and incredibly bright, but last year's model will still more than suffice. The rest of the changes really feel like an iOS 16 thing, which is available on more devices than just this phone.
But the camera is so much better that it actually shocked me, as I am not used to seeing this kind of leap in performance from one generation of Apple smartphone to the next. This time, for the first time in a while, I can very easily recommend the iPhone 14 Pro to iPhone 13 Pro owners if the camera is the most important thing about a smartphone to them.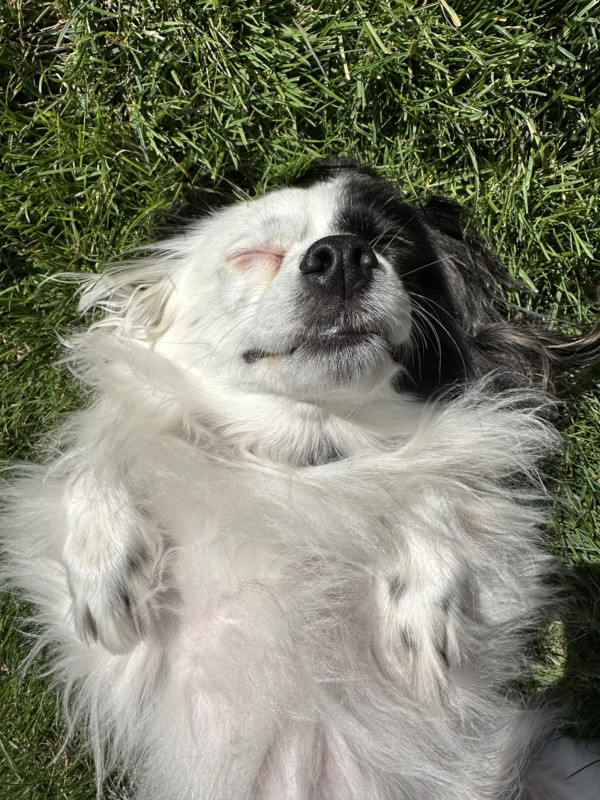 Are There Alternatives?
Most of those who have grown happy living in Apple's walled garden of an ecosystem aren't going to want to even consider leaving it, but for those who can be convinced, there is a lot to like about the Vivo X70 Pro+ as its camera system is seriously impressive and our current top pick for Android-based devices. Sony's Xperia Pro-I is also pretty outstanding if you can be convinced to jump over to team blue. Finally, the Google Pixel 6 Pro is a solid pick, though you might want to hold off on the next-generation device from Google at this point.
Should You Buy It?
Yes. Even if you're using last year's iPhone 13 Pro, if the camera is really important to you, this is actually worth the upgrade. If you're on any older iPhone model it's an even easier recommendation, as you'll be even more wowed by how much better the experience on iPhone 14 Pro is even beyond the camera improvements.
---
Update 10/6 and 10/10: Adjusted the language surrounding the 48-megapixel ProRaw shooting option. Clarified that the new 4K at 24 frames per second capability is a reference to Cinematic mode.