Google Pixel 7 Pro Review: It's All in the Software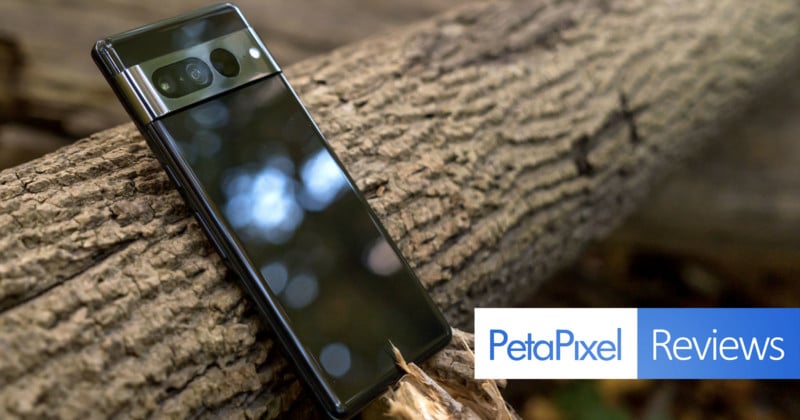 Google is predictable when it comes to how it evolves its smartphones and cameras, which is to say that the mechanics are familiar, while the inner workings get the tweaks. The Pixel 7 Pro takes that formula and it's up to you to run with it.
This was easy enough to figure out, given all the leaks leading up to the Pixel 7 and 7 Pro launch. For anyone who's paid attention, the Pixel line is full of familiarity. Before Google overhauled its rear camera array, it was using the same image sensors going back to the Pixel 3. Granted, there were some changes along the way, like the company's preference for a telephoto lens over an ultra-wide with the Pixel 4, but the main wide camera only changed when the Pixel 6 lineup showed up.
Those phones also introduced Google's Tensor chipset, the brains and muscle behind some of the company's computation magic when snapping photos. It's back for a sequel with the 7 Pro, and may be the standout feature when looking at the processing involved.
Design and Build
I don't want to rehash the design too much, having already previously covered it, but the main point is Google stuck to an almost identical build for the 7 Pro. Where the Pixel 7 bears a more notable change in dimensions, the 7 Pro is just shy of measuring up exactly to its predecessor. Unfortunately, it altered them just enough to render Pixel 6 Pro cases unusable. The 6.7-inch AMOLED's curved edges don't slope quite as much on this one, but needless to say, the glass on both sides make it slippery and in danger of falling. This is one of those phones that forces you to get a case.
The slippery veneer can also complicate taking photos or video because it isn't as easy to grip. It's something I've noticed with a lot of phones these days, but curved edges are the worst culprits; a case changes that considerably.
I'm also a fan of the metal frame surrounding the rear lenses, not just for the aesthetic of making them stand out, but also for the reflection it has for framing selfies with the rear cameras. It's not perfect, but it's closer to a mirror than glass is, and a treatment we've been seeing more of with other phones. The OnePlus 10 Pro and 10T come to mind.
The $899 Pixel 7 Pro shares so much of its build and feature set with the 6 Pro that the two could pass for each other when you look at them straight up. Under the hood, the Tensor G2 system-on-a-chip (SoC) is the lifeblood of the phone, as I'll explain further down. The other key specs include the same 12GB of RAM (it's 8GB for the Pixel 7), 128GB or 256GB of storage, and a 5,000mAh battery. In the U.S., there is a 512GB variant available from Google directly, though it's not clear why it's not available in other markets.
Camera and Software Features
I also covered a lot of the camera features before, but the gist is that the only new image sensor is the 10.8-megapixel in the front, which enables Face Unlock for the first time in a Pixel phone. The rest of the rear array is anchored by the same 50-megapixel (25mm equivalent) shooter, meaning Samsung's GN1 1/1.3-inch image sensor and f/1.9 aperture return. Pixel binning drops those shots down to 12.5-megapixels, and there's no "full resolution" mode to work with if you want to try shooting at the full 50.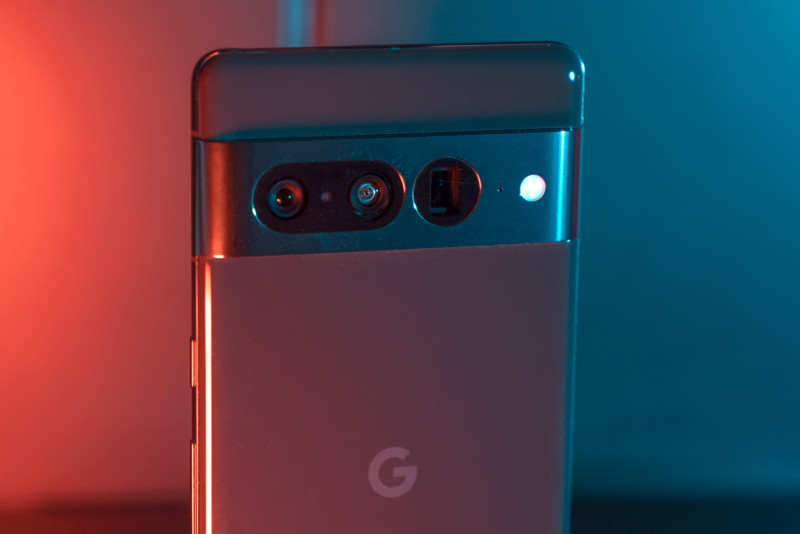 The 7 Pro is the only one that gets the 48-megapixel telephoto lens, as the regular 7 is a two-lens layout with the wide and ultra-wide. Google did extend optical zoom to 5x for a 120mm equivalent, though it also touts its Super Res Zoom as a way to get even closer from a distance without losing too much detail. The 12-megapixel ultra-wide is exactly the same as before, so a 14mm equivalent with a 114-degree field of view.
The real changes come from Google's software computation, the foundation that's always buoyed its imaging output. In practical terms, the Tensor G2 renders and processes images faster, as in Night Sight doing the same thing in half the time, or sharpening focus for faces by using the wide and ultra-wide lenses together. It also plays a role with newer features like Photo Unblur in Google Photos. You'll find it under Tools next to Magic Eraser, the excellent feature introduced last year that has since expanded to the Pixel 6a and some other Android phones.
While Android 13 doesn't focus a whole lot on imaging features, it's what you start with on the Pixel 7 Pro. With three years of Android updates and five years of security updates, Google actually lags behind Samsung's four Android updates.
In the field, you can still launch the camera quickly by double-clicking the power button, and a flip gesture within the camera app switches between the rear and front cameras. For added security, Google also retains a quick setting in the notifications pane to disable the camera with one tap, in case you want to shut it down for any reason.
Image Quality
Main camera
It's one thing to omit any way of using the full 50-megapixel resolution with the main camera, but I'm also disappointed Google refuses to offer a manual mode of some kind. I like the highlights, shadows, and color sliders available — they're great — but an extra semblance of control would arguably do more to show what Google's software is capable of when matched with creativity on the user's part.
You can still shoot in RAW, so there is that. I just want to see what Google's software can do when manual controls come into play and without pixel binning. As is, the Pixel 7 Pro doesn't shoot all that better than its predecessor. Photos come out faster, owing to the Tensor G2, and dynamic range is often excellent, no matter the conditions. Google improved its sharpening algorithms by putting a leash on their excesses. Taking a more subtle approach makes resulting shots look a little less processed, though exceptions do apply, and they can feel a little random at times.
I shot everything in RAW + JPEG to give me the chance to do more with images I really liked. Taking away all of the processing opens up possibilities, but also allows for exploring dynamic range in your own way. The photo of the rainbow just didn't come out as detailed with the JPEG, so I worked on it in Lightroom and got more out of it there.
This is the kind of camera you can trust to just take a photo and garner good results. Well, most of the time, as there are a few exceptions, but the onscreen sliders at least offer some recourse for that.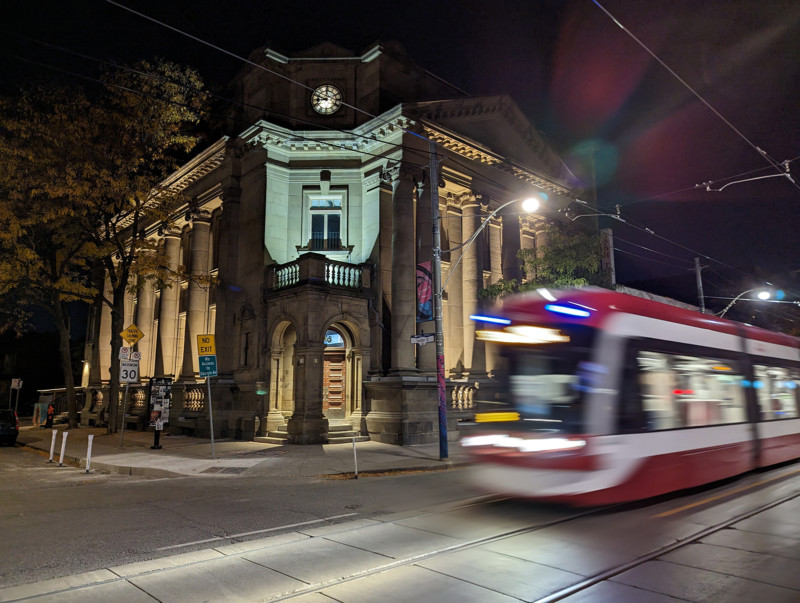 As for special modes, I'm surprised Action Pan and Long Exposure are still under "beta" since they've been around for a year. They're not all that different this time around, though very cool to use in certain situations.
Ultra-wide and Telephoto
The ultra-wide camera comes with no real surprises. What you get here will look very much like what you would get with a Pixel 6 or 6 Pro. Google's software handles these shots the same way it does all others, so any discernible improvement comes on the heels of better computation. Still, your odds are pretty good at getting well-lit images in low light, despite the tighter f/2.2 aperture, and is otherwise an option in most of the modes offered here.
The telephoto is interesting because it zooms in a little further at 5x, pushing the focal length to 120mm, while also producing some of the best photos you'll find from any phone doing the same. This may be the lens showing what Google's software can truly do, especially in low-light. Dimmer lights often hurt telephoto lenses on phones, but Pixels tend to stand out as more reliable that way. Super Res Zoom can take it to a 30x hybrid zoom, up from the 20x max in the 6 Pro, though it's the 10x zoom that yields much better results.
Macro Focus was also something Pixel cameras needed, and I came away impressed at how it worked here. Super easy to implement, with the macro icon visible to indicate you've activated the mode when moving close to a subject. It will activate from any of the three rear lenses, albeit faster when using the wide or telephoto shooters. For best results, you need well-lit subjects, which is why I had way more success with it outside than I did indoors.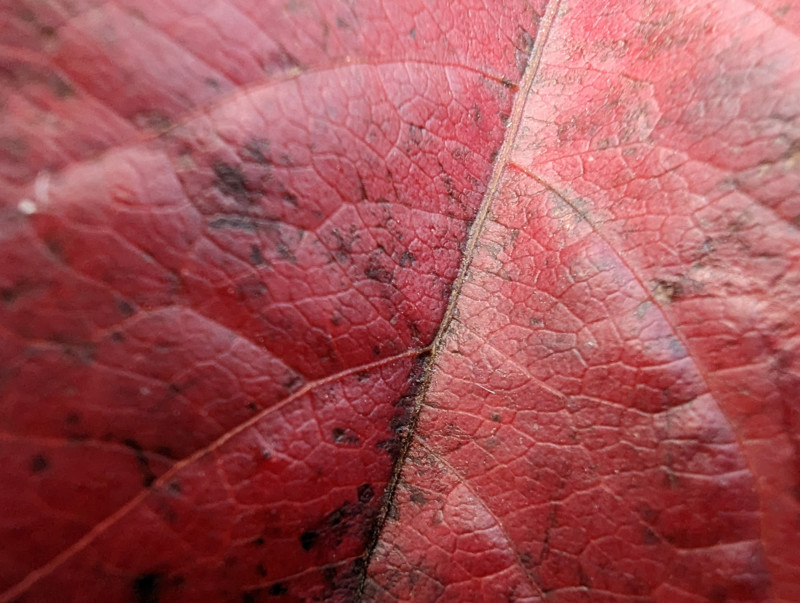 Night Sight
What Google claims about Night Sight's speed is accurate based on my testing. Taking the same night shot between the 6 Pro and 7 Pro, the latter handily won the race every time. It's not exclusive to the main wide camera, mind you, but it's where I first noticed the difference, and where the phone takes in the most light. I couldn't tell if Google managed to increase light intake or sensitivity relative to the 150% increase it claimed in 2021 with the Pixel 6 lineup compared to the Pixel 5.
Google's software works faster, but also a little harder to not ruin the image. I saw less intense sharpening this time around, softening edges just enough to maintain the photo's overall look. I expected the Pixel 7 Pro to deliver in low-light/night and it certainly did. The one chink in the armor are heavy blue tones. First, the phone skewed white balance too cool, and second, it struggled to capture detail when a subject was filled with blue light. My shot of the castle is a good example of what I mean. I tried using the temperature slider to balance things, only to see a marginal difference.
The 7 Pro handles these situations better if there's warmer light available to balance things out, but I'm convinced it's Google's processing not calibrating enough. I caught the same thing happening when shooting trees at a higher angle with a blue sky. The sky looked cartoonish until I started adjusting the highlights and shadow sliders where its hue then normalized. I always play around with onboard controls anyway, and talk about it often reviewing a phone, but the 7 Pro almost demands it in certain situations just to salvage an image whose composition you might otherwise take for granted.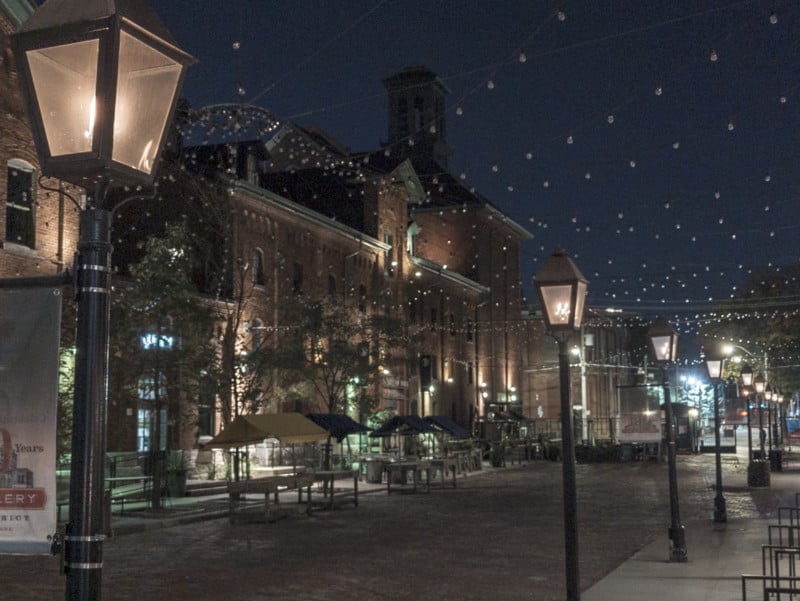 Distinct light sources, like lamps, are slightly better and less washed out this time, but Google still needs to work on it. It's something you will notice more the darker the scene, though it can happen in blue hour or dusk, just the same.
Photo Unblur
While more of a Google Photos feature, it's currently exclusive to the Pixel 7 lineup, and I have mixed feelings about it. The general idea is to reduce or even remove blur from an image. It doesn't have to be a face, though Google used those examples to demonstrate its power. I tried it on a few images, including a blurry one of a dog. Kids and pets are notoriously difficult to capture, especially with a phone camera, and while slightly better, the result wasn't quite the magical edit Google touts with the feature. I'll need to keep playing around with it to see how it performs over time, but for now, measure your expectations on how far it can go.
Video Features
The big addition on the video side is Cinematic Blur, which is every bit Google's take on Cinematic Mode from Apple. It applies bokeh to video, which you can easily change by adjusting focus anytime. It looks less polished than Apple's does, but is a sign Pixel phones could be good video shooters. Autofocus is also indeed faster and easier to lock onto a subject, a tweak that should pay immediate dividends for video clips.
All of the existing video modes and supporting features carry on, like stabilization settings and the ability to shoot in slow motion or time lapse. You can shoot in 10-bit HDR if you have somewhere to edit or play it back, including the option to use a Bluetooth microphone to capture audio. That's pretty effective if you're using the phone to vlog and have a mic attached.
Taking the Same Iterative Approach
By now, we've got the picture. Google will overhaul its Pixel phone camera array every four years or so, and then roll with it until it feels it needs to do so again. I don't mind continuity when it works, but we're also talking about a phone the company compared with a DSLR during its keynote. The comparison is ridiculous for several reasons, though from a contextual standpoint, the Pixel 7 Pro is capable of taking most of the photos most people would feel comfortable taking, giving them good results.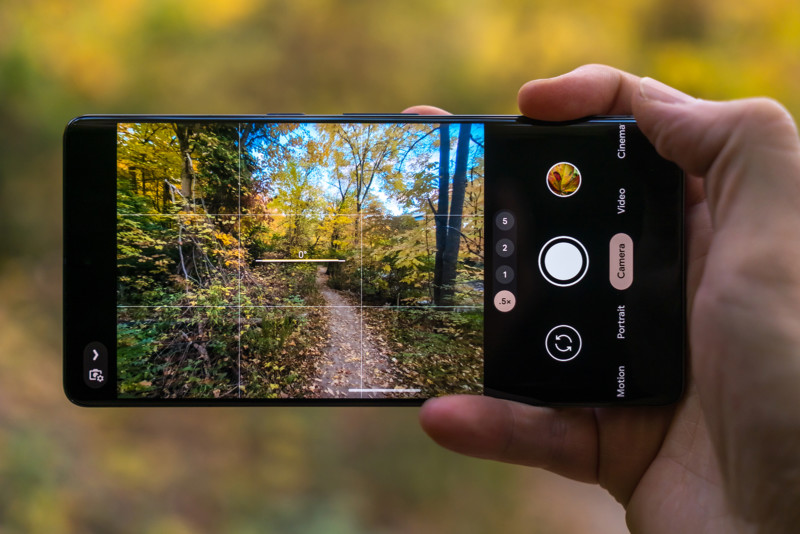 It would just be nice to throw a bone or two to more seasoned shooters looking for Google to loosen the shackles a little more. RAW is great, the sliders are great, even the processing often impresses. It's just the lack of composing an image the way I see it more than Google's AI does. The company stopped short of calling the phone a pro photography tool, but if it intends to strike a blow against DSLRs (and mirrorless) in any way, it needs to think of those who know how to shoot with one. It's already got everyone else covered anyway. Plus — and I'll keep saying it — how about a much bigger image sensor? I couldn't help thinking what the software in here could do with a sensor like the one in the Xiaomi 12S Ultra.
Are There Alternatives?
The Pixel 6 Pro is very much capable despite its current replacement, and while Google will discontinue it, as it always does older phones, you could probably still find it at a bargain. Apple upped the ante with the iPhone 14 Pro and Pro Max with its larger 48-megapixel image sensor and ProRAW output, showing what's possible when shooters get the chance to capture images at higher resolutions.
The Vivo X70 Pro+ is still a mobile photography powerhouse by comparison in spite of its software computation not matching what Google can do. There are just so many creative avenues with it though. I can't leave out the Samsung Galaxy S22 Ultra, which doesn't exactly move the needle forward by much, is still a solid shooter.
Should You Buy It?
Yes, especially if you're upgrading from a Pixel 5 or earlier. This phone will feel like a totally different device and camera if you're in that boat. For Pixel 6 users, you can probably skip this one unless you really want the new features available.
---
Update 10/18: Clarified the language surrounding the 512GB storage capacity variant.