The Nikon Z9 Will Be a Sales Flop, But That's Not What's Important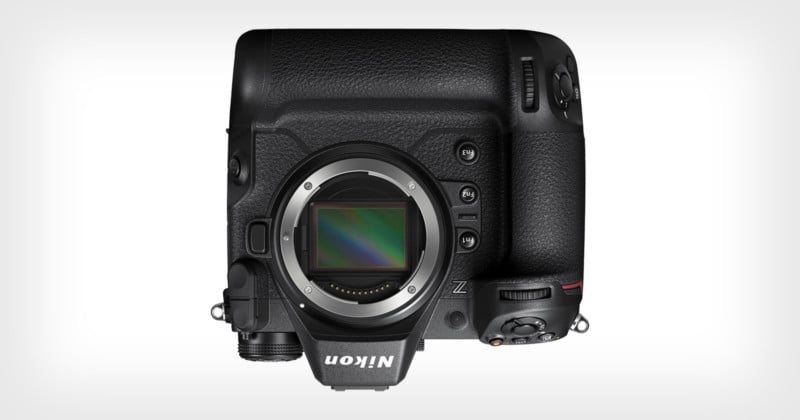 Nikon unveiled the Z9 back in October to a world desperate for updates about their new top shelf model after months of teasers. This was eagerly awaited, not least to see how it compared to Sony's blockbuster Alpha 1 and because it beat Canon to the proverbial flagship punch.
Now that the dust has well and truly settled, the initial reviews are in, and details of when the silicon will actually be available on the shelf are known, the reality is that the Z9 will be a sales flop. Period.
A Brief History of Nikon Digital Flagship Cameras
To understand why this will be the case we need to start by understanding where Nikon has come from. It beat Canon to market with the release of the Nikon D1 back in 1999, the first single manufacturer DSLR, and it was a hit.
Canon wasn't far behind and was able to leverage the abilities of the EF-mount along with a more rapid move to full-frame to encourage professional users over to the fold. Nikon struck back with the release of the D3 upon which it built a hegemony of pro-models, all the way through to the D6.
Nikon's high point was undoubtedly around 2012 with the D4 and D800 double punch, sitting alongside the recent release of Nikon 1 System, and riding high on compact camera sales with an industry peak of 120 million units shipped.
Nikon's Camera Business Has Been Bleeding Money
Nikon didn't subsequently implode, but rather saw a gradual decline by stealth that was linked to its refusal to accept the demise of the DSLR. The pivot point was undoubtedly 2018 and 2019, which saw it release its mirrorless Z-mount system, end the Nikon 1 Series mirrorless system, shut down its compact camera manufacturing, and start significant business restructuring.
That said, the seeds for this change must have been sown several years earlier. And the reason for this change was obvious: the Imaging Division had been Nikon's flagship and was now seriously hemorrhaging money to the detriment of the rest of the business. It needed to cut costs, while at the same time investing heavily in a new mirrorless system that had to be built from scratch.
Sales needed to be ramped up from nothing in order to make Imaging at the very least profit neutral. This is something it hasn't done since the 1950s with the release of the original F, except this time Sony has a five-year head start and the juggernaut that is Canon is throwing everything it has behind its new mirrorless models.
Building a new system is not a task to be taken lightly and Nikon has had to develop a range of cameras with cutting-edge technology while fleshing out a new line of lenses. Its camera release cycle has differed from both Sony and Canon, opting for more general-purpose models in the form of the Z6 and Z7, before delivering the APS-C Z50 and Z fc, and finally the Z9.
That a pro-spec model was on the cards was undoubted — and by pro-spec I mean fast shooting and autofocus tracking speed, excellent low-light performance, and high build quality — it was more a case of when it would arrive and how it would compare to Sony's and Canon's offerings.
The Nikon Z9 Arrives with Cutting-Edge Features and Specs
Looking at the specifications of the Z9, it is truly mouthwatering and Nikon really has pushed the boat out as far as it would go in terms of delivering a bleeding-edge model. The starting point is a magnesium alloy chassis designed to resist water/dust ingress, with an integrated vertical grip for those studio shooters that often switch between portrait and landscape. The body is therefore specced similarly to the D6, but it's 20% smaller.
Nikon has also incorporated in-body image stabilization (IBIS) that can be synchronized with lens vibration reduction offering up to 6 stops of shake compensation. There is fast autofocus with subject identification and tracking, and EyeAF. "Starlight" mode enables focusing down to -9.5 EV.
So far so great, but it's the 46-megapixel sensor that is the real star of the show… or rather that Nikon has removed the mechanical shutter in front of the sensor. The holy grail of stills cameras is a global shutter that is reading out every pixel value at the same time. We aren't there yet, but prototypes are making progress; manufacturers use mechanical shutters because they are generally faster than electronic ones.
With the Z9, Nikon is supremely confident of its sensor performance (and consequently readout speed) and so has entirely removed the mechanical shutter. This should improve reliability (less moving parts) but also reduce cost. This allows the Z9 to shoot 20 fps in raw for over 1000 images, reaching 30 fps with JPEGs, and a class-leading 120 fps at 11 megapixels, all with full autofocus
With the significant R&D investment and genuinely innovative features, you would expect a price hike, something we have seen Nikon do before. However that's not the case; Nikon has targeted aggressive pricing to the point that the $5,500 Z9 is now $1,000 cheaper than the $6,500 Sony Alpha 1, Canon EOS-1D X Mark III, and its own Nikon D6, as well as $500 cheaper than the $6,000 Canon EOS R3.
Why Will the Z9 Be a Sales Failure?
Without a doubt, the Z9 is a compelling product that follows Nikon's illustrious line of pro-spec single-digit D models. It is class-leading and competitively priced, so what's there not to like? Well, nothing in and of itself, but the number of people this camera is targeted at is small, very small. We know from Techno System Research Market Share Survey data that Nikon is struggling in the mirrorless segment, falling fourth behind Sony, Canon, and Fuji, at 8% market share and only just ahead of Olympus.
Nikon needs a strategic plan that delivers camera sales, market share, and ultimately medium-term income and stability for its Imaging Division. The Z9 will not deliver that, particularly given it is targeting a monthly output of just 3,500 units, on the back of a total mirrorless shipment of around 250,000 units when Canon and Sony are both shifting around 1 million units each.
That's not to deny recent headlines that suggest pre-orders are doing particularly well, but this doesn't represent money in the bank. Pre-orders reflect general demand for a product that is driven by product availability across the sector, competition from other manufacturers, and surplus consumer income.
Pro-spec mirrorless models are new to market at a time when COVID has created a surplus of consumer demand for limited goods, so it's not surprising that pre-orders are up. However, compare this to the time of the D4 and D800, when production runs were estimated to be 5,000 and 30,000 units respectively, and it reveals the general fact that pro-spec bodies don't generally sell in large volumes and so won't raise significant revenue.
A good analogy here is Concorde, the world's first supersonic airliner developed at a cost of some $12 billion in today's money; that's a heck of a lot of cash and there was no way that Air France or British Airways could operate such an aircraft and recoup the cost of development, even with a round trip from London to New York costing some $12,900. But that misses the point that Concorde was a demonstrator for the technology of BAC and Sud Aviation, who would become Airbus and BAE Systems, respectively. The cost was recouped through a large number of downstream products.
Nikon's Goals with the Flagship Z9
In a similar way, the Z9 serves as a technology demonstrator at the top of Nikon's product tree, ushering in and popularizing technology that can then trickle down to other products. The Z9, therefore, has two main goals.
The first is to garner media coverage to market Nikon's products while also building a network of professional shooters who can be seen to be using the Z9. Secondly, to surface cutting-edge technology in a consumer product (rather than as a prototype). This can be refined in subsequent models but also fed into less expensive products enabling consumers to benefit at lower price points.
The Nikon Z9 isn't there to make money and can never be when you factor in the R&D costs that have gone into developing it. However, those costs aren't intended to be sunk solely in the Z9 — they are sunk into the Z system as a whole and the costs are recouped across the whole family of products. Everyone benefits from the Z9.
What I'm interested in are the products that will follow on. In the same way that the remarkable D700 followed the D3 and the defining D800 followed the D4, what has Nikon got waiting in the wings to follow the Z9? On this basis then, Nikon's financial recovery is predicated not on the Z9 but those follow-on products and the fleshing out of its lens lineup. That is where the exciting future lies.
Nikon is at a crossroads. The Z9 is out — if you can get one — and it is now moving on to the future, notwithstanding component shortages and COVID. The Z9 needs to stay in the headlines and be seen to be the best camera around, but more than that make a promise to consumers about the future of the system. Canon and Sony obviously want you to see a different future and the ability of manufacturers to produce cameras that genuinely excite consumers and enable them to shoot better will be crucial.
Oh, and to actually get them into camera stores.