Nikon 1 Mirrorless Cameras Are Now Officially Dead
Out with the old, in with the new. Nikon has officially discontinued all the existing mirrorless cameras in its Nikon 1 series, which hasn't seen a new camera since the J5 was announced in April 2015.

As you can see from this Nikon 1 product timeline on Wikipedia, the line has been completely ignored for a few years now.
Speculation about the 1 Series' demise has been swirling since 2016.
Nikon reportedly has two full-frame mirrorless cameras on the way, but we may be seeing the end of the road for the 1 series, which largely failed to make a splash in the industry since the J1 and V1 were announced back in September 2011.
One feature that contributed to the line's failure and demise was presumably the sensor size: Nikon chose to put a tiny 13.2×8.8mm CX sensor (which has a 2.7x crop factor) into its mirrorless cameras instead of a larger sensor format. At the same time, competitors such as Sony continued to push the envelope in specs and features, pioneering full-frame mirrorless cameras and raising the bar for what a mirrorless camera is capable of.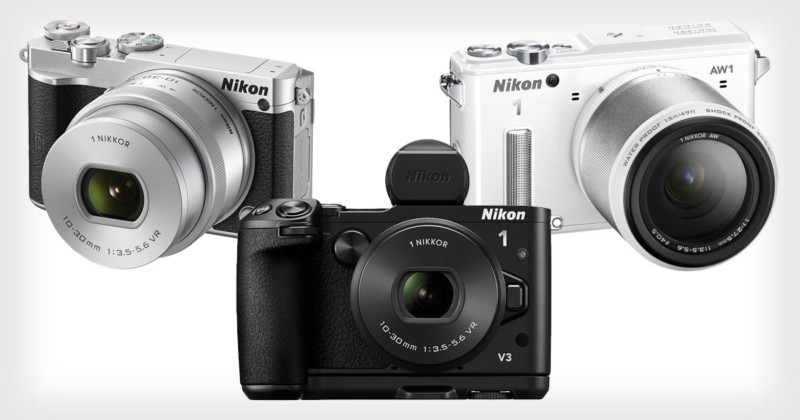 It's unclear what Nikon's new mirrorless camera lineup will be called, but we're guessing the company is quite ready to make the "Nikon 1" moniker a thing of the past.
(via Nikon via Nikon Rumors)
---
Update: Nikon has now officially confirmed with DPReview that the entire Nikon 1 series has been ended, saying "The Nikon 1 series cameras, lenses and accessories are no longer in production."