Despite High Production, It Could Take a Year to See the Z9 in Stock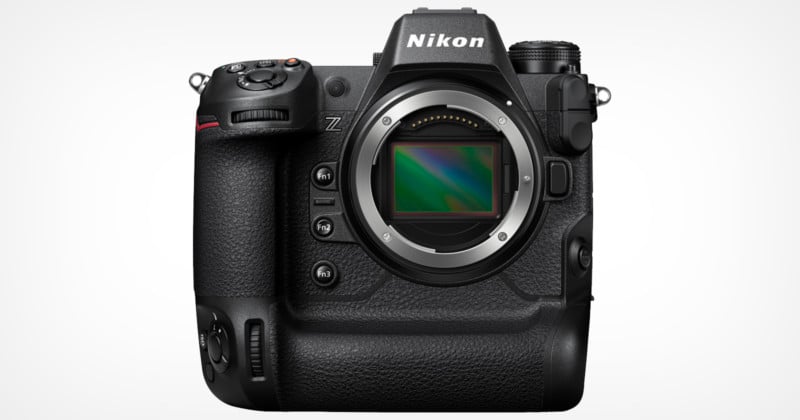 According to reports out of Japan, Nikon is expecting to attempt to meet the massive global demand for the new Z9 camera through an initial production volume of 35,000 units per month. But based on sales volume rumors, it would take Nikon almost a year at that level to fulfill all pre-orders.
According to Nikkei (soft paywall), Nikon is aiming for an initial production volume of about 35,000 units per month, which in a vacuum sounds sizeable until it is compared to the current rumored total global pre-order demand for the camera. As reported by Nikon Rumors, the Z9 is shaping up to be the best-selling digital camera for the company ever, with a current estimated pre-order volume of 400,000 units to date.
While that is fantastic news for Nikon, a company that has been struggling financially for the last year and could certainly use the financial boost of so many cameras sold, it also means that the supply of the camera is going to be thin for some time.
Even with the target production volume of 32,000 units per month, it would currently take Nikon over 11 months to produce enough cameras to meet the current 400,000 unit pre-order volume. If Nikon starts this production at this level and maintains it starting this month (and assuming pre-orders stop and no more cameras are ordered), it is not likely that a Z9 will be seen as "in stock" at any retailer until the fall of next year.
It is worth noting that Nikon will likely aim to increase its production volume over the coming months, and the 32,000 units per month cited by Nikkei will not be the maximum volume the company is capable of producing. That said, the global chip shortage is expected to extend through next year at least, meaning that even if Nikon is capable of producing at higher volumes, it's not clear if the company will have the necessary parts to do so.
Take note, this is not a new situation for Nikon fans. Last year, Nikon took the better part of six months to produce enough Z7 II cameras to meet pre-order demands, and the camera only recently became regularly available on store shelves. The Z9 appears to have significantly more demand behind it, so a longer wait makes sense, especially given the global supply chain issues.
For Nikon, this is actually a good problem to have. The company can confidently produce cameras at maximum output for the better part of the next several fiscal quarters and know that they have sold them. For photographers who are eager to get their hands on the latest and greatest though, it will very likley be a long wait.
---
Update on 11/6/21: Nikon Rumors is reporting that Nikkei may have reported on a typo — in an official press release, Nikon states that initial production will be 3,500 units per month, not 35,000. It's unclear if a similar factor-of-ten mistake was made on pre-order figures. In any case, photographers who pre-order the Z9 likely still have a very long wait ahead before receiving the camera.
---
Update on 11/8/21: Nikkei has corrected its report with the correct production number of 3,500 units per month.