Posts Tagged 'Kodak'
How a small team at Kodak created the world's first DSLR
Jun 09, 2014 · Jim McGarvey
· Comment ·
Camera used during WWI finds its way home thanks to the etchings scribbled all over its body
Apr 30, 2014 · Chuck Miller
· Comment ·
It's #throwbackthursday, right? Good, because we have a rather interesting piece of photography history to share with you, courtesy of NASA, Nikon and Kodak. Read more…
Almost a year to date after the digging up and opening of Oklahoma City's Century Chest, researchers are getting a rare glimpse at early 20th century Oklahoma City thanks to the help of a Kodak Vest Pocket Camera and eight negatives found in "pristine condition" buried inside the time capsule. Read more…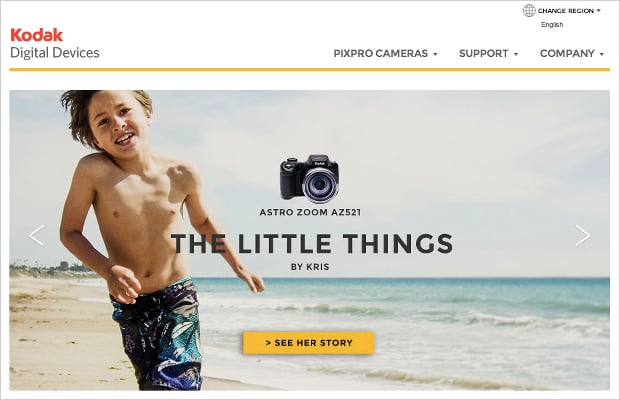 There's one final gear announcement from CES that we just didn't manage to get to this week, and that is the new line of Kodak-branded products that JK Imaging showed off at the trade show. From lens cameras that look an awful lot like cheap knock-offs of Sony's QX10 and QX100, to an updated line of superzooms, a Micro Four Thirds model and a couple of 'rugged' action cameras, here's what JK/Kodak brought to the CES table. Read more…
Analog photography buffs can rest a little easier: Photographic film is now supported by the combined economic majesty of Lomography and the photographic offshoot of post-bankruptcy Kodak. Read more…
You might not thing there was much economic clout left in the Kodak brand, but apparently it still carries some weight in the courtroom.
The one-time photography monolith recently won a $76 million judgement from Japanese electronics conglomerate Ricoh to settle a dispute over patent licenses and royalties.
Read more…
It could be argued that consumer photography didn't begin until 1888, when Eastman Kodak made his Kodak No. 1 (the followup to the Kodak Box) available to the public at large alongside the now famous slogan: "You Press the Button, We Do the Rest."
And thanks to the National Media Museum, we now have a small gallery of sample photographs that show what photos taken 125 years ago with the Kodak No. 1 looked like. Read more…
Now that Eastman Kodak's bankruptcy woes are over and the company has switched its focus primarily to commercial printing, its name probably won't show up here as often as it once did. But that doesn't mean that the Kodak photographic legacy is dead.
One of the steps Eastman Kodak took to get out of bankruptcy was to sell its personalized and document imaging businesses to the UK Kodak Pension Plan (KPP), and that has birthed a company that plans to keep that legacy alive: Kodak Alaris. Read more…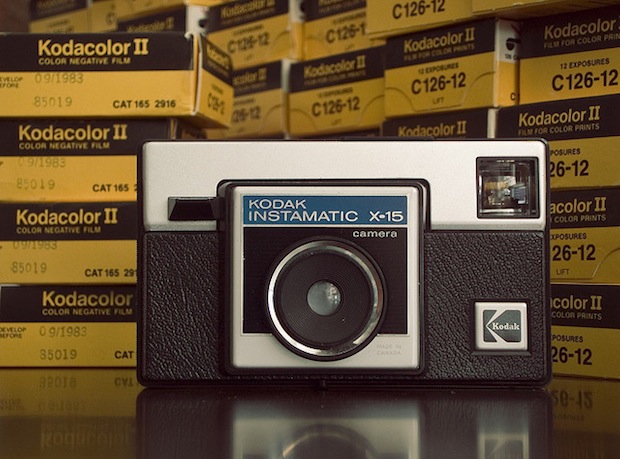 Kodak clawed its way out of bankruptcy this past Tuesday, but the Rochester-based company has a long climb yet.
There's been plenty of talk on this topic over the past week, but most of it seem to be focused on what Kodak gave up to emerge from the shadow of Chapter 11. NBC News, for example, emphasizes the loss of consumer-oriented operations and a 50% reduction in yearly expected revenue when they discuss the "New Kodak Moment."
Anyone with an appreciation for Kodak's heritage is sure to feel a twinge of sadness over these developments, but it is still far too early to be asking if the sacrifice was worth it. The more important question is "will it work?" Read more…