The Best Online Photo Printing Services in 2023
Thanks to the smartphone camera, we can capture any memory we choose, at any time, but they're more vulnerable — and temporary — than ever, but they all feel more temporary than ever. This is the modern paradox.
Recently, a friend offhandedly commented that it was "somewhat mind-blowing" to consider a simple truth: "Thanks to digital cameras, we are creating a larger record of more moments than at any point in our entire history."
Whatever mental explosions they expected were cut short, however, when another friend rather dryly interjected "Yeah, until an EMP knocks out everyone's hard drives."
One may argue that the same progress that led us away from the One Hour Photo kiosk led us to home printing at an even superior level. For many Americans, however, home printing remains a frustrating and expensive endeavor — even a budget-level photo printer, like the Canon PIXMA iP8720, is financially well out of reach for many people, even before you include the costs of ink and paper.
To guarantee the life of one's memories, most now turn to an Online Photo Printing Service. But which one is best?
What We're Looking For
We have sifted through the sea of options available to the average consumer and identified seven choices that we believe offer the best product for the price depending on the user and their needs. We considered factors such as affordability, accessibility, customization, image fidelity, and strength of packaging when making our picks. The goal is clear: we want you to get the best prints for the best price, with the safest trip to your doorstep.
With that in mind, we have broken our list down into seven distinct categories, with options to satisfy everyone from those seeking bargain-basement pricing to those who demand the best of the best, regardless of price.
At a Glance
Best Overall Online Printing Service: Printique
Formerly Adoramapix, Printique's logo itself bolsters its cred, proudly letting you know it is "An Adorama Company." Adorama, the popular New York-based camera and electronics retailer, is a name that holds a lot of weight in the photography community, and Printique does no less than live up to the company's high and well-earned reputation.
In nearly every category of concern when purchasing online prints, Printique excels. Wide choices in paper type include many high-quality options that will satisfy even the most demanding customers. Even better, these choices are listed by proper names. Whereas some services are vague about their materials, Printique proudly lets you know you are selecting Fujifilm Matte, Kodak Endura Luster, et cetera. While this may be lost on the casual user, those serious about photo printing will appreciate the detail (I know I do).
Printique's interface is clean, simple, and bolstered by the existence of its very own app. While you cannot use the app to place an order, you can use it to upload your photographs – perfect for the average consumer whose phone serves as their primary camera.
Across the board, Printique makes its case as a top choice, from plentiful sizing options, clean interface, and, crucially, solid packaging. Many printing services stumble on this last metric, delivering beautiful images to your home in the flimsiest, most easily damaged containers. Printique takes great pride in its image quality, among the best of all the services on this list, and they strive to make sure your prints arrive with the least risk of harm.
Cost-conscious customers should know that such effusive praise will always follow with a warning: While by no means exorbitant, Printique is far from the most affordable option on this list. We believe you truly do get what you pay for here, but for those on a budget, other options may be preferable.
Disclosure: PetaPixel has an ongoing affiliate relationship with Adorama, but the links above are not part of that agreement and are not affiliate links. The author is not connected to the affiliate program, was not asked to include Printique in coverage, and the authenticity of his selection is genuine and based on anonymous experience with the brand.
---
Best Value Online Printing Service: Mpix
Few options on this list are as popular as Mpix, and it's easy to see why. Consumers are always seeking the perfect intersection of price and quality, and this is where Mpix shines. You will find options that lean much harder in either of those directions on this list — Mpix hits the sweet spot.
Truly a service targeted toward the broadest possible audience, Mpix offers any kind of printing you could want. Calendars, holiday cards, photo books: you name it, Mpix is ready. This "everyone welcome" ethos is on full display when using the company's interface, which is crystal clear. I always ask myself, "Could my dad use this site without calling me ten times?" Mpix answers with a comforting nod.
Color balance is strong, paper selection respectable, and packaging is second only to Printique in terms of durability. Professional photographers should be advised, however, that Mpix is not geared toward them. The printed image is more than acceptable, but better options exist for those truly looking to showcase their talents. More frustrating still is Mpix's inability to handle TIFF files; the service is currently JPEG-only.
For most users, however, Mpix's ceiling is plenty high. Better quality than the budget options, more affordable than the more professional services. "Better than average" sounds damning, but in Mpix's case, it is the perfect selling point.
---
Best Fine Art Online Printing Service: Whitewall
Whitewall — winner of the coveted TIPA Award in 2013, 2017, 2020, and 2021 — is maybe the finest producer of fine art prints on the market. Unlike many of the others listed here, Whitewall is dedicated entirely to prints and prints alone — no photo books, calendars, or anything of the sort.
Whitewall strives to offer the best quality prints on the market. You'll pay for it — it is far from the cheapest option here — but the quality is utterly undeniable and no one else here offers what it does.
The company offers six types of basic photo prints: Lamba on Fuji Crystal DP II, LightJet (Kodak Pro Endura), ultraHD Photo (Fuji Crystal Archive Maxima), LightJet on Fujiflex High Gloss, Metallic ultraHD, and LightJet Ilford Black and White Paper. But it doesn't stop there, which is what really brings Whitewall head and shoulders above others on this list. The company also offers canvas printing, acrylic, photo prints under acrylic glass, Giclée Fine Art prints (Hahnemühle Fine Art and UV Poster), photo prints on aluminum backing, multi-panel wall art, round prints and other shapes, and maybe most excitingly, HD metal prints.
I have personal experience with their metal prints — offered in Glossy or matte Aluminum Dibond, HD Metal, and Brushed Aluminum. The metal prints I have received are absolutely gorgeous. Another PetaPixel staff member has a six-foot by four-foot high-definition print set behind acrylic and reports the quality is spectacular.
WhiteWall also has a variety of framing and wall mount options available: floating frames, solid wood, Aluminum ArtBox, Solid Wood ArtBox, acrylic with slimline case, shadow box frames, pop art frames, and gallery frames.
No, the offerings aren't cheap, especially if you order a large print (a basic metal aluminum dibond print tops out at 40×60-inches and starts at $538.95), but the quality of the results and variety of options are unmatched.
---
Best Online Printing Service for Portraiture and Weddings: Nations Photo Lab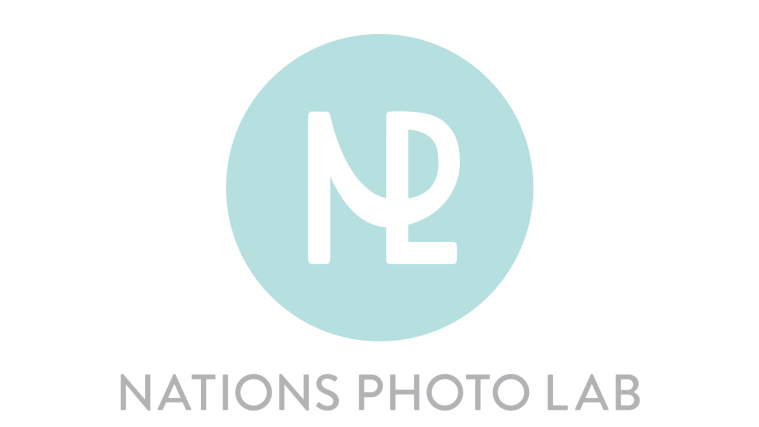 With impressive quality, solid contrast and detail, and secure packaging, many would argue Nations Photo Lab deserves a top spot on any list. And they would be correct. Almost.
Nations plays in the same space as Printique, both in terms of price and professionalism, so comparisons between the two are natural. While images with stronger highlights from Nations may lag behind Printique's, Nations closes any gap with its portraiture and darker images. For these types of photographs, Nations is not only a solid choice, but it might also be your first.
By no means opaque or inaccessible, Nations interface is still far less friendly than some others on this list. The issue is not that the service lacks functionality. It is simply buggy, slow, and a little cumbersome compared to its peers. On the plus side, the website offers drag and drop functionality that is surprisingly not the norm. For more eager or advanced consumers, Nations also offers its own downloadable ROES (Remote Online Ordering System) that comes with more options. Wedding and event photographers are familiar with such ordering systems, but the average user should have no trouble navigating as well. In fact, we recommend using this software to all, finding it offers users more clarity in addition to more features.
Despite these small hassles, Nations makes its case as a top printing service in the prosumer space with its pleasing images, top-of-the-line packaging, and quick turnaround on orders. For those who need an added sweetener before checking Nations out, take note: the company accepts TIFF files!
Best Online Printing Service for the Social Shutterbug: Snapfish
Listen, not everyone is out to hang their work over the mantle — most consumers just want decent prints of the pics they have loaded on their phones and social media, something to put on the nightstand or give grandma for her birthday. There is no shame in that. For them, Snapfish is the answer.
With the ability to link social media or any other site where your pictures reside and a user-friendly app to make the process seamless, Snapfish is really the cheap, easy answer a lot of folks are looking for. With more powerful editing options than the bulk of competitors — again as a result of being geared toward the average consumer who lacks Photoshop or other high-powered editing software of their own — Snapfish is practically built for the Instagram-to-Print pipeline many younger people crave.
Will your photos come back vaguely washed out, without the pixel-perfect rendering of some other options on the list? Yes. Will you risk damage due to flimsy packaging? Yes. Will you spend less than a third of what you would through one of the most professional sites? You bet. Is this what the average person is looking for? If Snapfish's popularity is anything to go by, absolutely.
---
Best Accessible and Affordable Online Printing Service: Walmart Photo
If you miss the old days of the One Hour Photo, why not relive them? Walmart Photo remains as omnipresent as ever, and though the times (and formats) may change, its utility refuses to wane. Want your prints the day you order them? No other service here can boast that feature. This is the benefit of dealing with a big box store with a hundred times as many locations as this country has states.
How are the prints themselves, though? It depends. To make use of the in-store option, you accept that you are also making use of the in-store equipment. Everything is automated and there is little hands-on expertise or examination of the results. Maintenance and attention vary wildly from location to location, and subsequent quality naturally follows from that. Regardless, Walmart has been in the photo game for decades, and some trust is justified. Maybe the company's work will fail to wow you, but it will also very likely fail to enrage you.
One surprising upside of the Walmart experience is, while it does not accept TIFF files, it does welcome PNGs. The interface is one of the cleanest and easiest to understand in the whole industry, and just the right amount of final minor image tweaking is available. If you do use shipping, it is pleasingly speedy and reliable. The packaging will win no awards, but it is a significant step up from the flat envelopes many competitors use.
The goal of Walmart has always been to be most things to most people, and that holds true here. Most people do not need limitless photo sizes to choose from and are happy with a standard, limited selection. Most people do not need eye-popping recreations of their images. You could do worse than a consistent, 70% across all categories. Those deficits are what give you that 100% convenience, and your wallet that trademark smiley face.
---
The Online Printing Service to Keep an Eye On: Bay Photo / Aspen Creek Photo

This is an interesting entry because both Bay Photo and Aspen Creek Photo have made numerous "best of" lists for years as individual companies. On September 1st of this year, however, Aspen Creek announced the two companies had merged. At present, both still retain individual sites, but behind the scenes, the marriage is well underway.
One exciting element of this union is how perfectly each company answers the weaknesses of the other. Where Bay Photo has been dinged for so-so fidelity, Aspen Creek has been praised for the best color accuracy in the business. While Aspen Creek Photo consumers have groused about long shipping and turnaround times, Bay Photo users are accustomed to speedy delivery. Aspen is known for its "white glove" care for high-resolution prints, while Bay has been a personal favorite for smartphone photographers due to its small print sizes perfectly suited to those types of photos.
For immediate needs, there are other companies on this list worthy of higher consideration, but we included this "hybrid" entry out of pure fascination for what the future holds. We will have our eye on how this synergy plays out, and we recommend you do as well.
---
Image credits: Header photo licensed via Shutterstock.