Leica M10 Monochrom vs Kodak Tri-X 400: B&W Digital vs Film
The Leica M10 Monochrom is a $9,000 digital camera dedicated to black-and-white photography, but how does it compare to a $10 roll of Kodak Tri-X 400 black-and-white film? That's what the folks at Camera West TV decided to find out.

In the 10.5-minute video above, photographer
Carlo Velasquez
(
@leftf0otforward
on Instagram) does a shootout between the Leica M10 Monochrom and Kodak Tri-X 400 loaded in a $5,300 Leica M-A — the Leica 50mm f2 Summicron lens was used on both bodies to keep the comparison focused on the sensor and film.
"I know what you're thinking: wouldn't the high-resolution sensor of the Monochrom beat out 35mm film, or wouldn't you just convert your color photos into black and white?" Velasquez says. "The reason why we're doing this comparison today is because many videos and many articles about film versus digital how one's better than the other better usually talk about how the color stands out and how it's hard to replicate that film look.
"Well, today this is the first time we've seen a black-and-white film go up against a black-and-white-only sensor."
Velasquez shot photos at Ocean Beach in San Francisco with the Tri-X 400 (his favorite film for its versatility and iconic look) at box speed, ISO 800, and ISO 1600.
"They say that at higher ISOs, the noise that you get from the sensor mimics film grain, so we'll see how it stacks up against film," he says.
Here are some of the photos Velasquez ended up with: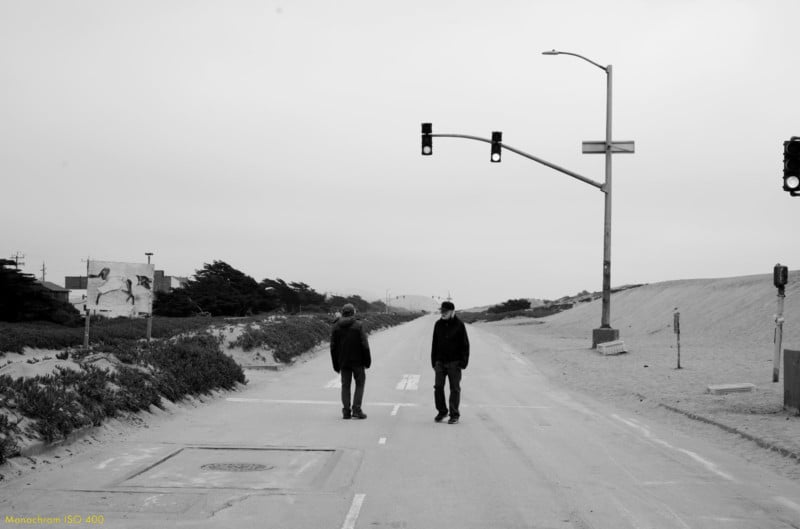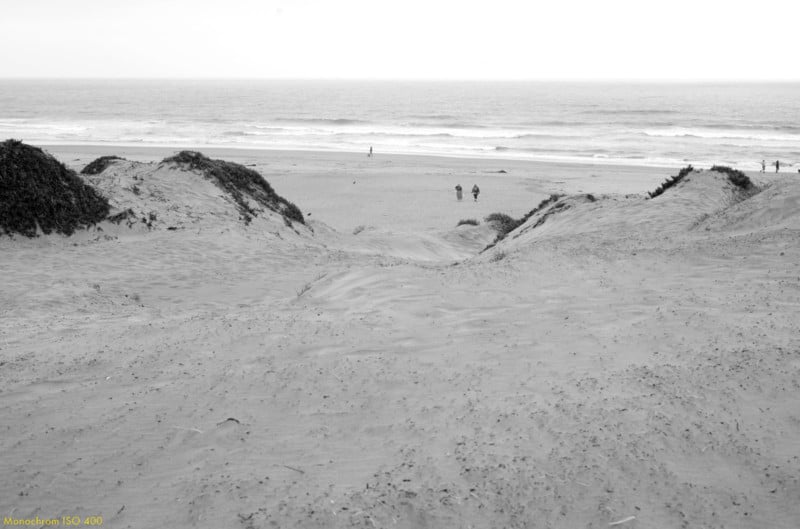 The Leica M10 Monochrom is a digital rangefinder that leaves out the Bayer color filter array that digital cameras ordinarily use to capture color information. Without the need to interpolate color information from pixels, the Monochrom should theoretically offer better image quality than standard color photos converted to black and white.
Velasquez notes that Kodak Tri-X is beloved by film photographers for its wide exposure latitude (you can get good results even when pushing and pulling), its medium contrast, and its pleasing grain.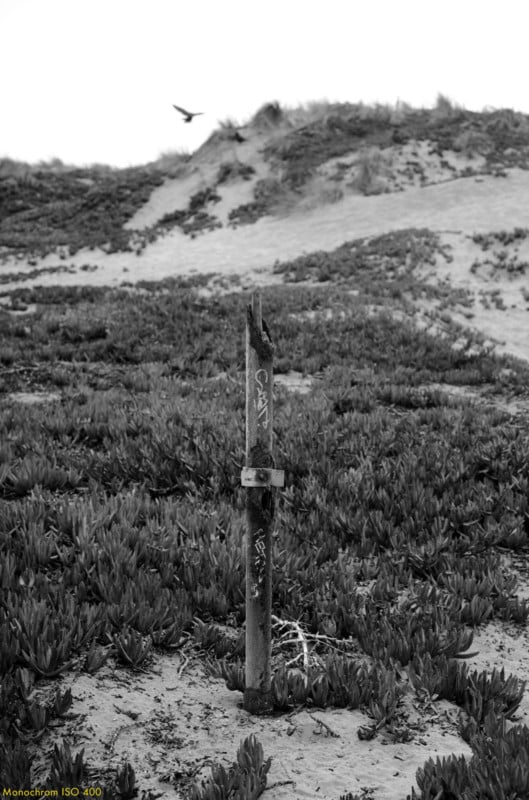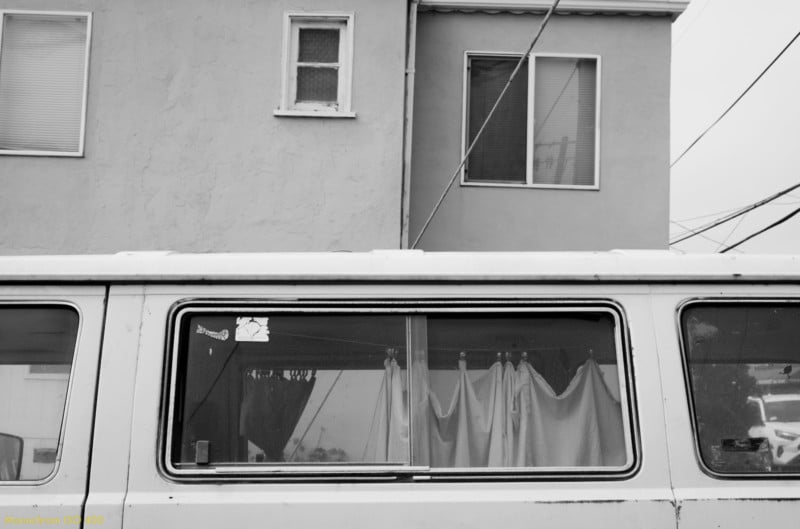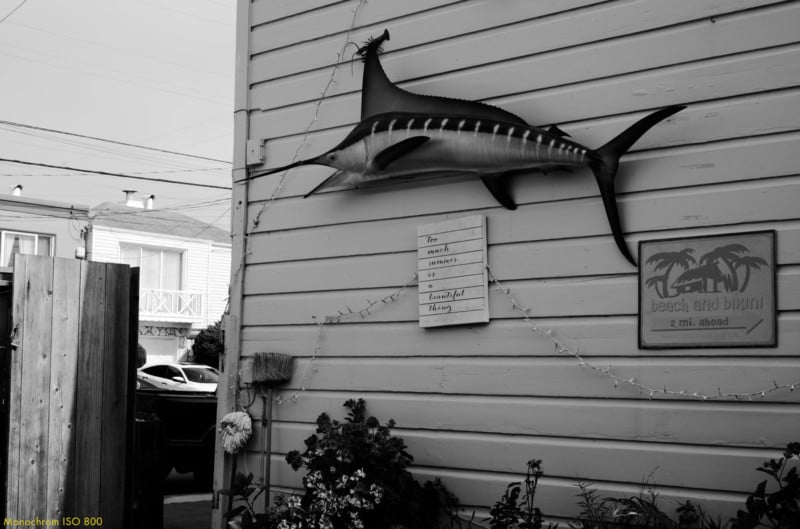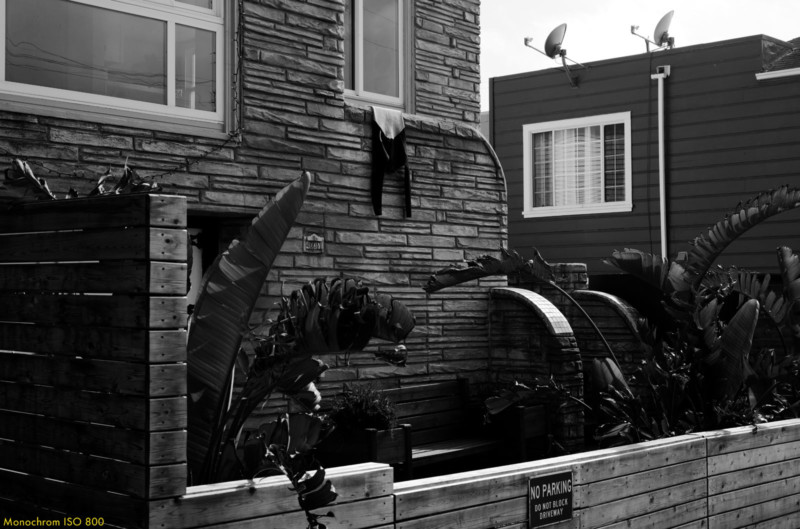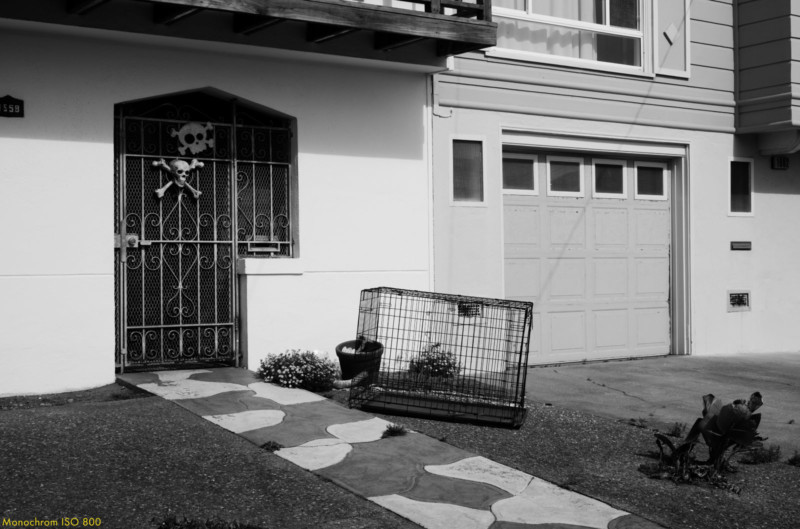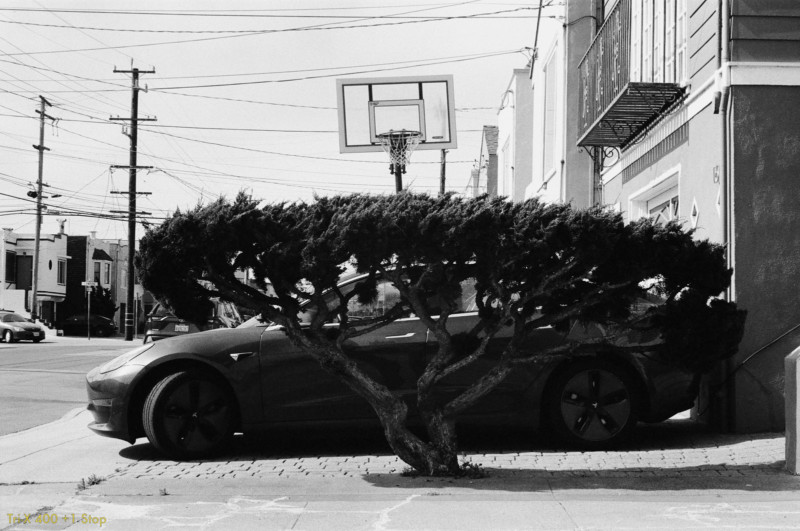 "I hope this [experiment] gave you more insight between black-and-white film and a black-and-white digital camera," Velasquez says. "Neither is better neither is worse really. It just depends on what tool fits the job and they have their own respective processes."
You can find more of Velasquez's work on his website and Instagram. You can also follow along with Camera West TV's videos by subscribing to its YouTube channel.
---
Image credits: Photographs by Carlo Velasquez and courtesy Camera West TV