Posts Tagged 'hilarious'
In a move that sent shockwaves through a quiet sleepy neighborhood, photos from an iPhone were printed onto photographic paper. Read more…
There are times when you lose all hope in humankind. We may be the most intelligent of all creatures, but just because our brains are the most developed of any mammal doesn't mean we all use them. Case in point is the viral hilarity surrounding the image above. Read more…
When we order camera gear, it's expected that it will be packed and handled with care… but this is just absurd.
Uploaded to YouTube by user Ottar Gislason, the ready-made DHL commercial above shows how the shipping company decided to send this camera store a single Nikon MH65 battery charger in its box… that was taped to the bottom of another box… that was very securely strapped down onto its very own wooden palette. Read more…
The didn't-turn-off-the-flash mirror selfie, the plane wing cloud porn photograph, the 'this is my office for the day' humblebrag, overuse of hashtags… all of them make an appearance in this humorous parody sketch by comedians Tripp Crosby and Tyler Stanton.
Dubbed 'Selfies Anonymous,' the video imagines what "a 12-step group for people who struggle with selfies" would look like.
(via Laughing Squid)
In 2004, The Daily Show with Jon Stewart took on a burgeoning technology that they saw as a completely nonsensical mix of two things: the camera phone. As Ed Helms puts it in the "digital watch" segment above, the technology "combines the rapid battery depletion of a high-powered digital camera with the image production capability of a phone." Read more…
Here's a little chuckle for your Monday morning. You may have heard the stories of discrimination and sometimes outright violence faced by Google Glass users in some parts of the country.
People who are afraid they're being inconspicuously photographed or videotaped (and they sometimes are) by Glass wearers are at times lashing out against the would-be invaders of their privacy. Read more…
Here's a little bit of funny to get you ready for the week ahead. In What the Duck's comic #1436, creator Aaron Johnson shows some sympathy for all of the poor (in this case both literally and figuratively) spouses of photography enthusiasts.
Also, be careful of being that guy who offers advice/help… never know when you might on the receiving end of that slap. To see more of What the Duck's hilarious comics, click on the image above.
(via DPReview)
Say you're a space enthusiast; and say you find yourself bidding on an old Russian high altitude spacesuit; and then, say you win that auction. What would you, as a skilled photographer with a brand new, awesome prop on hand, do with it?
We can't speak for you, but we can show you what photographer Tim Dodd did, and it's just plain fun. Read more…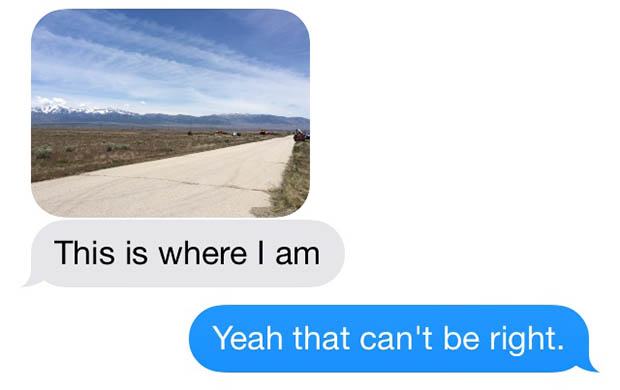 The conversations that take place between photojournalists and their editors and/or writers can run the gamut between weird and hilarious. I've even had a few interesting ones myself, but never did I think to screencap them and share them as the creators behind the Tumblr Photo Editor Texts did. Read more…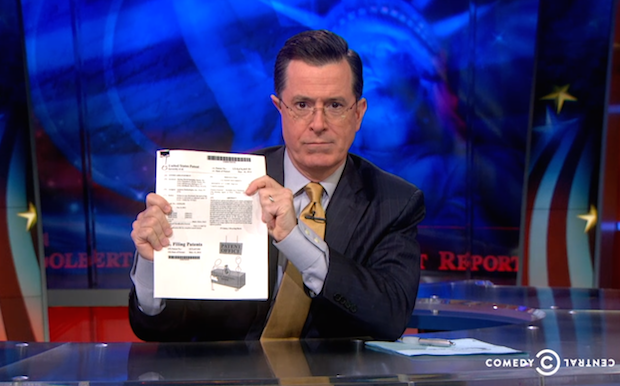 Last week, we reported on the news that Amazon had actually patented the age-old practice of photographing things against a white background. This led to much ridicule from the photography community, but one of the big guys just got in on the well-deserved roast, and his name is Stephen Colbert. Read more…