Headshots: Funny Self-Portraits that Show Stuff Hitting the Photographer in the Face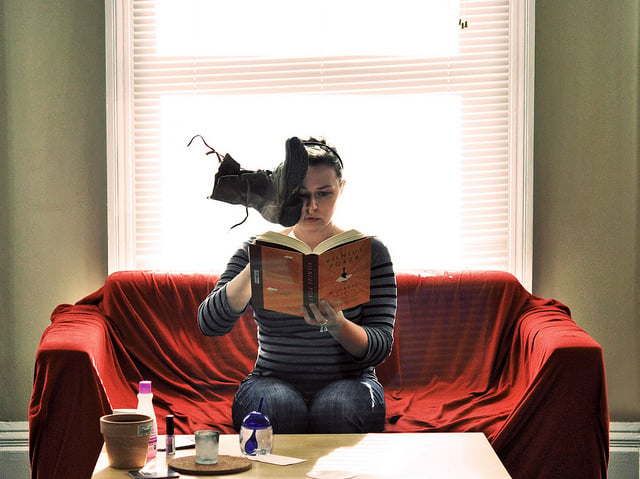 Here's a set of fun and funny self-portraits to get you through the rest of your Wednesday with a smile on your face.
Created by literary translator, editor and grad student Kaija Straumanis, the Headshots series is more frequently referred to these days as "Stuff Being Thrown at My Head" — a deceptive title since nothing is actually being thrown at Straumanis' head at all.
The series is made up of a set of well-done composites that show various items making what looks to be painful contact with Straumanis head. But as you probably already gathered from the term "composites," she's not actually having someone heave stuff at her skull (and we don't suggest you do either).
Speaking with HLN, she explained that she takes multiple photos while mashing the object against her face, holding her hand in several places so she can more easily remove it later. Once all the photos have been taken, she creates the final shot that makes it look like a much more traumatic experience than it was… and makes us chuckle.
Here's a look at the photos in the series:
Straumanis told HLN that she feels guilty so many people think she's actually getting hit in the face in these pictures. "I feel like it's disappointing that I'm not actually getting beat up," she says. "I'm duping the Internet!"
Well, we're okay with it if you are. And if you like the series, definitely keep an eye on Straumanis website and Flickr stream, because the amateur photographer plans to add more images and possibly release a calendar before this is all over.
(via Laughing Squid)
---
Image credits: Photographs by Kaija Straumanis and used with permission