The Best Camera for Photography in 2023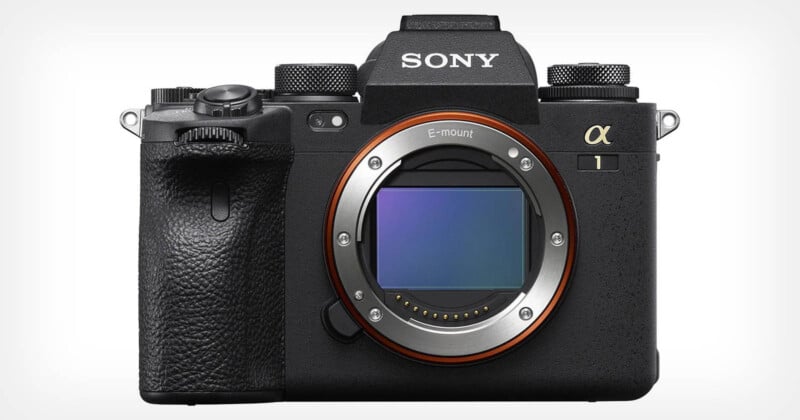 Determining the "best" camera for photography depends heavily on what someone intends to photograph. The best camera for portraits may differ drastically from those for landscape photography, sports, wildlife, or event photography.
Effectively photographing various subjects requires different features and strengths. While a portrait photographer may need eye-detect autofocus, high resolution, and access to fast portrait prime lenses, a sports photographer might prioritize fast continuous shooting speeds, dependable and swift autofocus, and super-telephoto lenses.
With that in mind, this guide is divided by genre of photography, helping photographers determine the best camera for the types of photography they enjoy most.
Unfortunately, the "best" camera for any given type of photography is often costly, so PetaPixel has included alternatives in each section, including a "budget option."
Finally, for photographers who do it all and do not specialize in any one type of image creation, the final section will divulge "The Best Overall Camera for Photography," no holds barred.
Table of Contents
Best Camera for Landscape Photography: Sony a7R V
Requirements: Resolution, dynamic range, ruggedness, good wide-angle lenses
The Sony a7R V, where the "R" stands for resolution, is a fantastic landscape photography camera thanks mainly to its 61-megapixel Exmor R CMOS full-frame image sensor. While this sensor is the same one as is in the more affordable a7R IV, the a7R V has plenty of upgrades to make it worth the extra money, including an AI-powered autofocus system, best-in-class electronic viewfinder, and Pixel Shift capture mode.
While landscape photographers rarely care about sophisticated, modern autofocus technology, the improved image stabilization system and Pixel Shift modes are great inclusions for all photography. The improved articulating rear display is also useful when shooting at low angles on a tripod, a common scenario for landscape enthusiasts.
The Sony a7R V captures beautiful, detailed images with fantastic color and dynamic range. A landscape photographer cannot ask for much more. It also doesn't hurt that Sony's E-mount lens lineup is the best among all mirrorless camera systems, and there are plenty of fantastic lenses for landscape shots.
Read more: Sony a7R V Review: A Marriage of Performance and Power
Alternative: Fujifilm GFX 100S
For landscape photographers who place the utmost importance on resolution, even at the expense of some speed, versatility, autofocus performance, and lens selection, the Fujifilm GFX 100S is an ideal choice. The camera's 102-megapixel medium-format image sensor delivers among the best image quality of any camera on the market at any price, and at $6,000 ($5,500 on sale at the time of writing), the GFX 100S is priced similarly to many high-end full-frame cameras.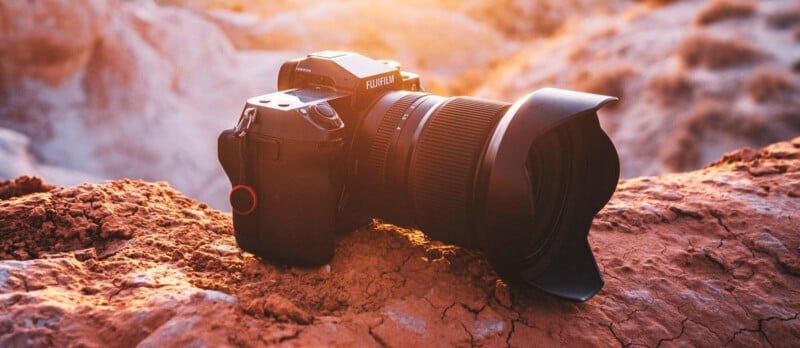 Alternative: Nikon Z7 II
Making the case for the new Nikon Z8 here would also be easy. Still, the Nikon Z7 II is significantly more affordable — $3,000 versus $4,000 — and more compact, which can be beneficial when hiking, especially when doing so before sunrise when every gram in your backpack feels like an anchor.
Budget Option: Used Canon EOS 5DS R
While mirrorless cameras are all the rage these days, and with good reason, that does not mean that DSLR cameras are suddenly bad choices in 2023. Buying used cameras is also a good option, especially for budget-conscious consumers.
A used Canon EOS 5DS R checks many boxes for landscape photography. The camera, easily found for under $1,500, has a 53-megapixel full-frame image sensor and accepts a massive library of EF lenses, many of which can be found at fair prices on the used market as well. If a photographer decides to upgrade to a mirrorless camera down the road, adapting EF lenses to mirrorless cameras is straightforward.
Best Camera for Wildlife Photography: Sony Alpha 1
Requirements: Speed, good continuous autofocus, strong low-light performance, access to telephoto lenses, and weather sealing
The Sony Alpha 1 is an excellent camera for wildlife photography because it is fast, rugged, and offers enough resolution to enable cropping, which can be helpful when a photographer cannot get close to skittish wildlife.
The 50-megapixel Sony Alpha 1 captures full-resolution RAW files at up to 30 frames per second, which is remarkably fast. Only the Nikon Z9 and Z8 can come close to matching this blend of resolution and speed.
Sony has also significantly expanded its telephoto and super-telephoto lens options recently, which is critically important for wildlife photographers.
Read more: Sony Alpha 1 Review: Yeah, It Really Is That Good
Alternative: Nikon Z8 or Nikon Z9
Speaking of the Nikon Z9, it is an excellent alternative to the Sony Alpha 1. The Z9 is Nikon's most expensive mirrorless camera, and it shares its 45.7-megapixel stacked image sensor with the new Nikon Z8.
The Z8 and Z9 have many features in common. However, the Z9 separates itself from its younger sibling a bit in terms of its battery life, memory cards (two CFexpress Type B slots versus one CFexpress Type B slot and one UHS-II slot), and built-in GPS. That said, the Z8 is $1,500 cheaper, almost as good in every way, and smaller and more lightweight.
There are also many exciting Nikon Z lenses for wildlife photographers, including the new Nikon Z 180-600mm f/5.6-6.3 VR S.
Alternative: OM System OM-1
Micro Four Thirds gets an undeserved reputation as somehow lacking in the image quality department, but the small-sensor format receives a ton of hype for wildlife photography — and for good reason. The 2x crop factor is highly beneficial when photographing wildlife, especially birds, and the OM System OM-1 is among the fastest cameras with the best autofocus system of any camera on the market.
The OM-1 is "The Best Micro Four Thirds Camera Ever Made" and a superb choice for wildlife photography. It also has the best weather-sealing of any camera ever, which will prove useful when waiting for animals in the snow and rain.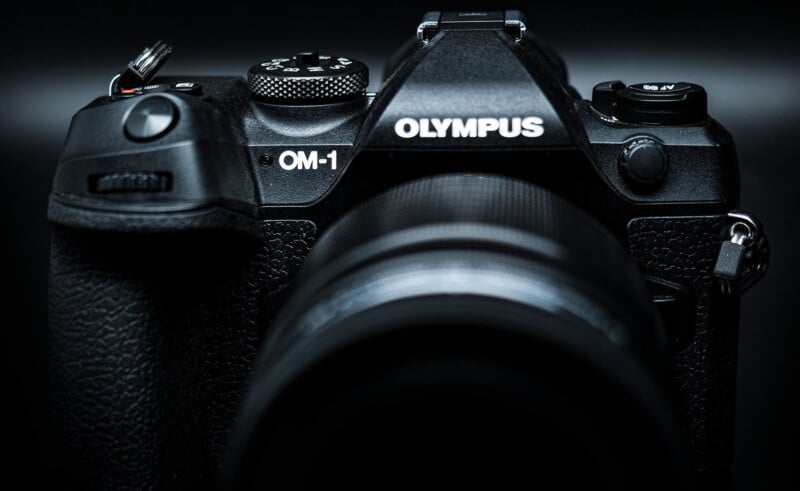 Budget Option: Canon EOS R7
While it took a while for Canon to announce its first APS-C EOS R system cameras, the company has been releasing a lot of them lately. The best among them is the Canon EOS R7, which is not only its best APS-C model, but one of Canon's best cameras, period. The camera's 32.5-megapixel sensor, AI-powered autofocus, and swift shooting speeds make it a great choice for wildlife photography. The 1.6x crop factor does not hurt, either.
Best Camera for Travel Photography: Canon EOS R6 Mark II
Requirements: Reliability and versatility, all-around performance, standard zoom lens, wireless connectivity, and lightweight design
When Canon announced the EOS R6 Mark II, it pitched the camera as ideal for travel photography. It is easy to see why. The R6 II is versatile, offers great performance, and comes in a kit with an RF 24-105mm lens.
Simply put, the Canon R6 Mark II is a very well-rounded camera. The versatile R6 II is up to the task of capturing your experiences, no matter where you explore.
Read more: Canon EOS R6 II Review: A Well-Rounded Upgrade
Alternative: Fujifilm X-T5
The Fujifilm X-T5 is a compact, stylish camera that offers much in the way of performance. While it includes some compromises, its 40-megapixel APS-C image sensor is not among them. Fujifilm's excellent Film Simulations also ensure that photos look amazing straight from the camera and are suitable for uploading and sharing without any fuss.
Budget Option: OM System OM-5
The OM System OM-5 is a full-featured, compact, and rugged camera. It may not match the OM-1 regarding image quality, autofocus, or speed. Still, the OM-5 has a lot of interesting tricks up its sleeves, including incredible image stabilization and fancy computational photography modes. The OM-5 easily fits in a small bag and offers ample performance to capture great travel photos. Currently on sale for $1,000 (body only), the OM-5 is a relative bargain.
Best Camera for Portrait Photography: Canon EOS R5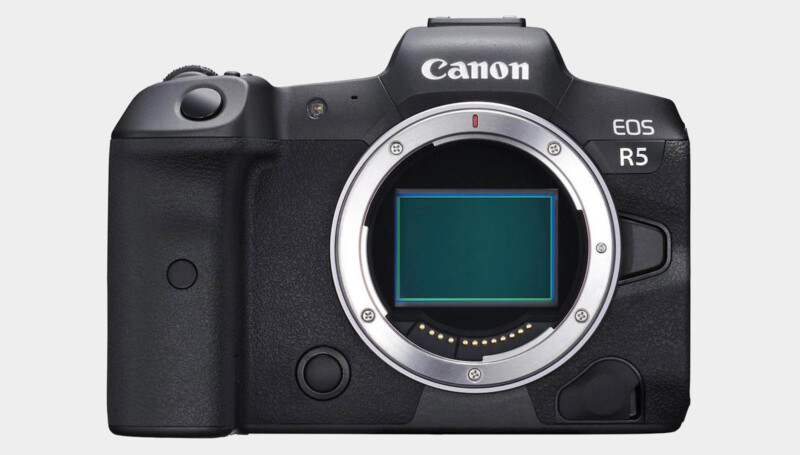 Requirements: Resolution, eye-detect autofocus, good portrait lenses, and lovely skin tones
While "good skin tones" is subjective, save for obvious measurable color errors, which no modern camera exhibits in typical situations. That said, for many years, Canon has been a popular choice among portrait photographers for numerous reasons, including pleasing skin tones and color rendering.
For that reason, among many others, including an excellent 45-megapixel full-frame image sensor, reliable autofocus performance, and good ergonomics and usability, the Canon EOS R5 is the best camera for portrait photography right now. That is not to say that other cameras, like the Sony a7R V and Nikon Z7 II are bad, but the Canon R5 is an especially good choice because it offers excellent image quality, those famous Canon skin tones, and there are numerous incredible RF lenses for portraiture, including the RF 85mm f/1.2 L USM DS and the RF 135mm f/1.8 L IS USM, which makes a strong case to be the best 135mm lens ever made.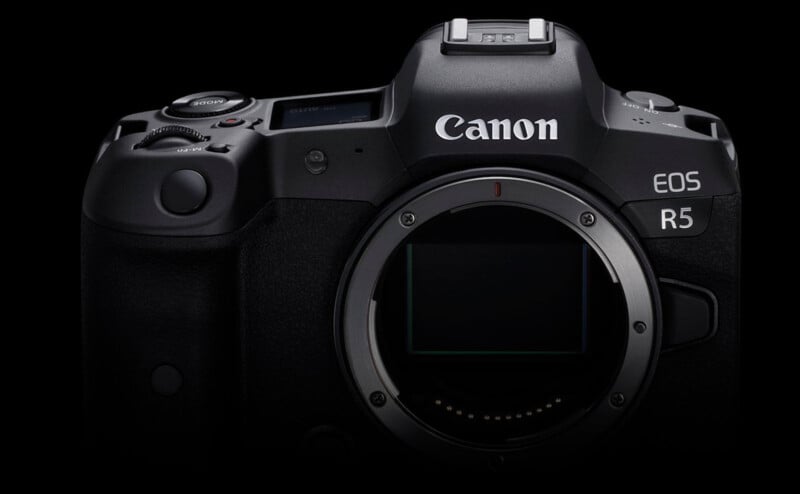 Alternative: Sony a7R V
The Sony a7R V makes another appearance in this guide as a portrait camera. For many of the same reasons as the a7R V makes a great landscape camera, it is similarly capable of capturing beautiful portraits. Where the a7R V lags slightly behind the Canon EOS R5 is concerning color rendering. Otherwise, the two cameras are equally suitable for portrait photographers. Sony also has some incredible glass for portraiture, including the Sony FE 85mm f/1.4 G Master. Plus, the third-party lens options for E-mount are awesome. Portrait photographers should consider the Tamron 35-150mm f/2-2.8 Di III VXD lens, perhaps the most versatile portrait lens on the market today.
Alternative: Fujifilm X-H2
APS-C image quality does not get better than with the 40.2-megapixel Fujifilm X-H2. The Fujifilm X-H2 also excels thanks to good eye-detect autofocus, a strong lineup of Fujinon XF lenses, and excellent in-body image stabilization (IBIS).
Budget Option: Used Canon 6D Mark II
Going with a used DSLR is a very good option for portrait photographers on a tighter budget. A used Canon EOS 6D Mark II can be found for well under $1,000, and its 26.2-megapixel full-frame image sensor delivers reliably good autofocus. There are more compelling EF mount lenses than one can shake a stick at, including a robust second-hand market.
Best Camera for Event and Wedding Photography: Sony Alpha 1
Requirements: Reliable autofocus, speed, silent shooting option, dual card slots, professional controls, good f/2.8 zoom lenses
Event and wedding photographers need to ensure that they do not miss the shot. While portraits can be fast-paced, it is rarely the case that there is never a second chance to get a photo. During a wedding ceremony, there are no do-overs. No camera is better suited to help photographers nail the essential shots than the Sony Alpha 1.
The Alpha 1's 50-megapixel image sensor delivers great images, and the camera is remarkably swift. Resolution and speed are a rare combination and something the Alpha 1 delivers in spades. It is also a very competent video camera, which matters for hybrid shooters despite not being the focus of this guide.
Alternative: Fujifilm X-H2S
The Fujifilm X-H2S is an excellent camera for wedding and event photography thanks to its fast stacked APS-C image sensor. While the 26.2-megapixel camera may not match the X-H2 in terms of resolution, the X-H2S can shoot up to 40 frames per second, which is among the fastest of all interchangeable lens mirrorless cameras.
Budget Option: Used Sony a7 III
Although supplanted by the Sony a7 IV, the Sony a7 III remains a great full-frame camera. It is a good option for wedding photography thanks to impressive eye-detect autofocus, good five-axis IBIS, reasonably speedy 10fps shooting, dual memory card slots to ensure no photos are lost, silent shooting, good high ISO performance, and a lightweight design.
Best Camera for Sports Photography: Sony Alpha 1
Requirements: Reliable autofocus, speed, silent shooting option, dual card slots, professional controls
For the same reasons that the Sony Alpha 1 is great for wedding and event photography, it is also excellent for sports photography. Beyond the superb image quality, speed, and autofocus performance, it is worth noting that the Sony Alpha 1 also has a silent shooting option, which is nice for sports (and weddings).
Sports photographers require more than speed, though, they also need long lenses. Sony has many great options for sports photographers, including the Sony FE 400mm f/2.8 G Master OSS lens, FE 600mm f/4 G Master OSS, FE 200-600mm f/5.6-6.3 G OSS, and FE 100-400mm f/4.5-5.6 G Master OSS.
Alternative: Nikon Z9
The Nikon Z9 is good for many types of photography, but when specifically considering sports photography, its silent shooting, robust build quality, great autofocus, and speedy continuous shooting stand out as especially important. Thanks to recent firmware updates, the Z9 can also be used remotely using automatic shooting settings, which is a boon for sports photographers in particular.
Alternative: Canon EOS R3
Canon's fastest mirrorless camera, the EOS R3, is a sports photographer's dream. The camera is swift thanks to its stacked image sensor and delivers Canon's best autofocus performance among its EOS R system cameras. The only drawback is that the 24-megapixel sensor provides fewer cropping options than the Alpha 1 or Z9's higher-res sensors.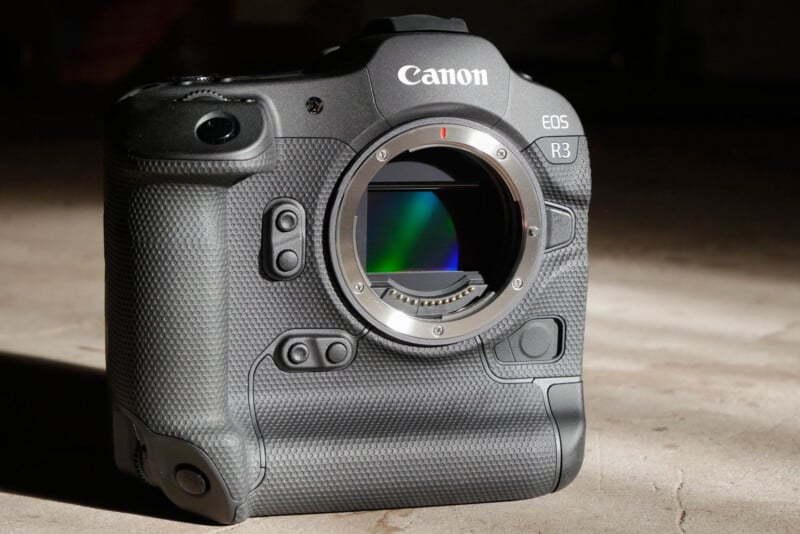 Budget Option: Canon EOS R10
The "tiny but mighty" Canon EOS R10 is a compact, lightweight, and affordable camera for sports photography. The R10 delivers good image quality, excellent autofocus, and all at under $1,000 for the body. When paired with Canon's surprisingly good RF 100-400mm f/5.6-8 IS USM lens photographers have about the best sports photography setup that costs under $1,700.
Best Camera for Street Photography: Ricoh GR III(X)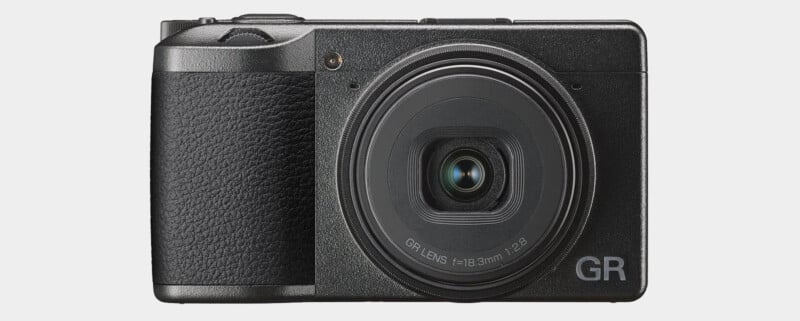 Requirements: Reliable autofocus, speed, silent shooting option, dual card slots, professional controls, rugged design
This category could reasonably be filled with the best cameras for events or sports photography. However, to mix things up, here are some really interesting cameras that are stylish and great for street photography, starting with the Ricoh GR III.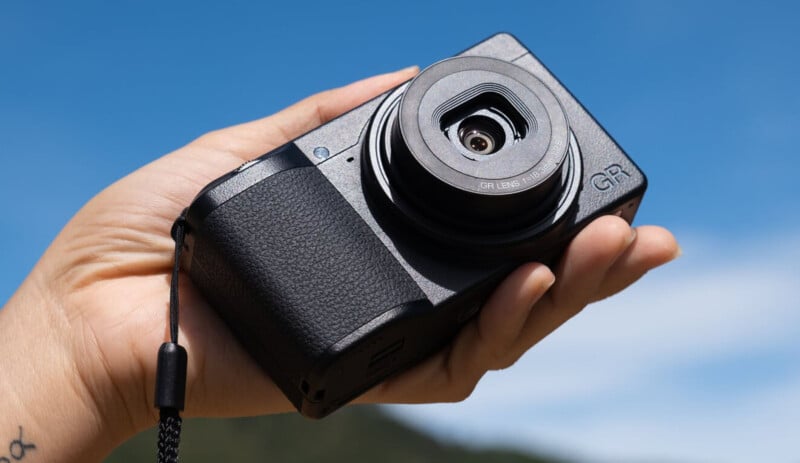 Easy to tuck away in a jacket pocket, the Ricoh GR III has old-school roots and new-school image quality. The 28mm equivalent lens is great for street photography, but if photographers want more reach, the Ricoh GR IIIx is practically the same camera but with a 40mm equivalent lens.
Both the GR III and GR IIIx cost around $1,000, so they are affordable second cameras for photographers who want something compact and sleek to go alongside an interchangeable lens camera.
Alternative: Leica M11 (Monochrom)
If budget is of no concern, the Leica M11 or its "Monochrom" counterpart are incredible street photography cameras. The Leica M11 rangefinder features a superb 60.3-megapixel full-frame image sensor that is simply fantastic. Leica also makes some of the best lenses of all time.
Of course, fantastic performance and Leica quality do not come cheap. The M11 is $8,995 while the Leica M11 Monochrom is $9,195.
Best Overall Camera for Photography: Sony Alpha 1
The Sony Alpha 1 can do it all. It is the most versatile and capable camera ever made. It delivers an incredible combination of resolution, image quality, dynamic range, autofocus performance, speed, handling, and access to the most extensive range of full-frame mirrorless lenses.
While competitors, such as the Nikon Z8 and Z9, Fujifilm X-H2 and X-H2S, and Canon EOS R5, R6 Mark II, and R3, all put up an intense fight, the Sony Alpha 1 remains the best overall camera for photography.
A case could be made to include the Sony Alpha 1 in every category above, but that would have been boring. However, the fact that the case could be made for each genre of photography is evidence enough that the Sony Alpha 1 remains, at least for now, the camera to beat when it comes to photography.