Huge Nikon Z9 Update Turns it Into an Intelligent Camera Trap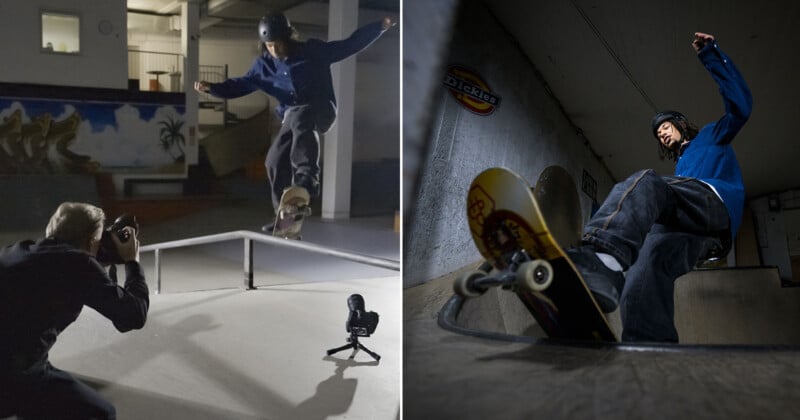 Nikon's flagship mirrorless camera, the Nikon Z9, has been continuously improved via free firmware updates since its launch in December 2021. About 18 months after its release, firmware version 4.0 makes the Z9 an even better camera than it already is, thanks to a clever new Auto Capture function.
When the Nikon Z9 launched, PetaPixel explained that it made other cameras look like antiques, a description that has only become more reflective of the Z9's prowess and capabilities following numerous firmware updates.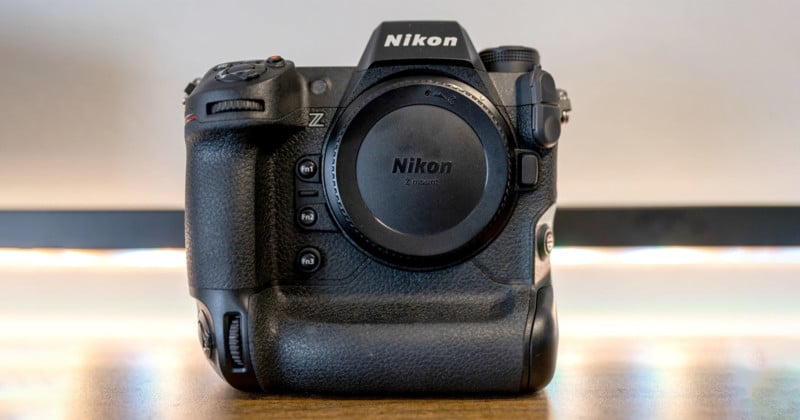 Firmware version 4.0 is the third major firmware upgrade for the Z9, arriving less than eight months after firmware version 3.0, and it adds significant new features and functions, including an Auto Capture mode, video enhancements, shutter sound customization, and more.
Auto Capture Can Detect Subjects and Fire the Camera
The new Auto Capture feature enables automatic shooting when a subject meets one of several pre-configurated criteria. Nikon has designed this feature with professional photographers in mind, especially those who must position a camera in a location where they can't remain for extended periods.
Users can set the Z9 to record still images or video when one of three criteria is met, including motion, distance, and subject detection. Photographers can combine any of these three settings.
With the motion setting enabled, the Z9 will begin shooting whenever motion is detected. For the distance setting, users can select from a range of distances, and the camera will record only when a subject is within that range. Nikon notes that the distance setting is only available when using a Nikkor Z lens. Finally, the camera can record when a specific subject is detected within the frame, including people, animals, or vehicles.
"This feature allows the user to shoot remotely and without having to manually determine the timing of shooting/recording, enabling more freedom to perform other tasks, or to leave their camera outside in places they cannot remain for extended periods of time, such as when recording wild animals," Nikon explains.
Nikon also points out a scenario where a photographer works with multiple cameras and can now leave one in a spot with Auto Capture enabled while working with another camera elsewhere.
Consider a sports photographer: they may want to set up a camera near a goal or to capture photos when subjects are within a specific set distance range. However, while an automated camera handles that situation, a photographer can continue manually shooting other images.
Auto Capture eliminates the need for photographers to run remote control cables between cameras, and photographers don't need any network connection when using Auto Capture, a requirement of some other manual remote capture workflows.
Auto Capture can also be used with the Z9's Pre-Release Capture function "for more reliable capture of decisive moments."
Performance Improvements
Concerning Pre-Release Capture, firmware update 4.0 greatly enhances this existing feature. The time that the Z9 can continue to buffer frames before canceling shooting during the pre-release capture phase of High-Speed Frame Capture has been increased from 30 to 300 seconds, allowing users to wait much longer between the half press and full release of the shutter release.
Additional performance improvements include improved subject acquisition when using 3D-Tracking, especially when capturing photos of small and fast-moving subjects that typically evade the camera's robust subject detection features.
Firmware 4.0 Promises a Better User Experience
Nikon has introduced numerous UI and UX improvements with its latest firmware. Users can customize their Z9's shutter sound, a feature Nikon has previously teased, selecting from five types of shutter sounds. Photographers can also set a higher volume for their camera's shutter.
When working with manual focus, Z9 owners will likely enjoy an improved manual focus user interface, including a new Focus Distance Indicator that displays the approximate distance between the camera and focus position in user-selected units.
When playing back images, users can select a new "Frame Advance Zoom Position." This option lets users change how the camera centers the display when scrolling through pictures during playback zoom. A "Prefer Focus Point" option will center the camera's display on the active focus point when scrolling through images while zoomed. For video playback, Nikon says the progress bar is now more precise.
Nikon Z9's Video Features Get Even Better
Video has been a significant focus of previous Nikon Z9 firmware updates, and version 4.0 is no different.
Firmware 2.0 added a litany of features for photo and video, including 12-bit RAW video at up to 8K/60p and oversampled 4K/60p video recording. Due in part to these video features, PetaPixel described firmware 2.0's improvements as so significant that Nikon could have conceivably released the updates as a new Nikon Z9 Mark II camera.
Among the nearly 20 new features in firmware 3.0, Nikon added a High-Res Zoom function for 4K video and a new C60 High-Speed Frame Capture mode for DX-format video.
While firmware 4.0 doesn't deliver groundbreaking new video features, that's not to say that the Z9 isn't a better video camera thanks to the update. Users can now set ISO as low as Lo 2.0 (ISO 200) when performing N-Log recording. Nikon says that the expanded low ISO range delivers increased dynamic in the shadows and better noise suppression.
Firmware 4.0 also introduces additional Hi-Res Zoom speed control options, increasing the control steps from 3 to 11. The more precise speed control allows for finer zoom speed adjustments and delivers a more stable zoom, especially at slower speeds.
Firmware 4.0 enables new slow-motion playback options during high-speed video recording. Users can play videos at 1/4 (4x) or 1/5 (5x) of the recorded frame rate to create a slow-motion effect.
Availability
Firmware update 4.0 for the Nikon Z9 is available now and users can download the update from Nikon's firmware portal.
---
Image credits: Nikon