The OM System OM-5 is a Compact, Rugged, Micro Four Thirds Workhorse
OM Digital Solutions has announced the OM System OM-5, a rugged and travel-focused camera that is the first in the company's lineup that doesn't bear the Olympus name.
The company positions the OM-5 as a full-featured, 20.4-megapixel Micro Four Thirds camera that will work best for a busy, traveling photographer who needs a camera that is capable yet small and rugged. The camera features dustproof and splashproof protection (specifically it qualifies for an IP53 rating) and can survive in temperatures as low as 14 degrees Fahrenheit. Of note, PetaPixel has previously shown how OM Digital torture tests its cameras, which results in the high level of resistance found in cameras like the OM-5. The camera also has what OM Digital calls an SSWF (Supersonic Wave Filter), which it claims significantly reduces issues with dust and dirt on the image sensor when changing lenses.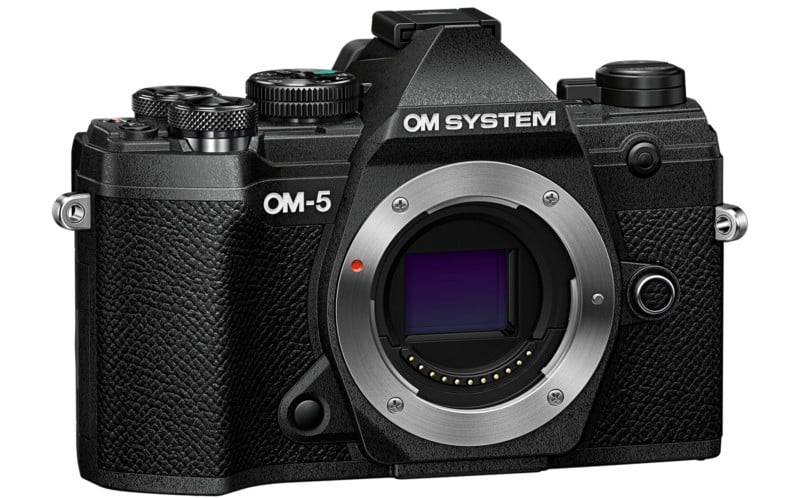 As is expected, the OM-5 is equipped with what OM Digital characterizes as a "powerful" in-body five-axis image stabilization. When combined with a compatible lens that is equipped with optical image stabilization, the camera can work in tandem with it to provide up to 7.5EV steps of stabilization.
The OM-5 has a 121-point all cross-type On-chip Phase Detection AF sensor and OM Digital says that the processing engine is able to deliver natural gradations in images with minimal noise and high image quality even at high ISOs.
The camera has both a digital and physical shutter with whcih it can shoot between 1/8000 second and 60 seconds. The OM-5 is powered by the BLS-50 battery; the included USB adapter can be used to charge the battery in the camera.
Computational Photography Features
The OM-5 comes packed with computational photography features like a 50-megapixel handheld high-resolution shot mode, a Live Neutral Density (ND) mode, internal focus stacking, "Pro Capture," focus stacking, Starry Sky autofocus, and more.
Handheld High-Res Shot merges multiple images to create approximately 50 Megapixel high-resolution images, which is a next-generational update to the original tripod-only high-res shot mode (which is also available in this camera).
Live ND allows the camera to achieve slow shutter speed effects in bright light which is usually only possible with the use of an ND filter. The effects, which go as high as ND16, can be viewed before capturing the photo using the viewfinder or on the LCD monitor when LV Simulation is activated.
Pro Capture begins recording once the shutter button is pressed halfway and records previous frames beginning with the moment when the shutter button is pressed fully. When shooting at the maximum 30 frames per second (AF/AE locked), up to 14 previous frames can be captured.
The OM-5's internal Focus Stacking feature captures eight shots at different focal positions and automatically generates a single image from them, a technique that is often employed in macro shooting.
Other computational photography features include Live Composite, Live Bulb, Interval Shooting/Time Lapse Movie, Focus Bracketing, HDR, Color Creator, Art Filter, and Fisheye Compensation.
Below are a few sample images that have been captured with the OM-5 by Patrick Scholz, provided courtesy of OM Digital Solutions.
4K Video Capture
OM Digital claims that the in-body image stabilization allows photographers to shoot hand-held 4K video at up to 30 frames per second (either in Cinema 4K or standard 4K) without any recording limits. The aforementioned autofocus system is also able to deliver smooth focusing and the camera is able to record in OM-Log for video shooters who want more options for color grading. Videos can be recorded in ALL-I at approximately 202 Mbps.
Vertical video is also supported, and videos recorded in such a way are saved as vertical files, which OM Digital says makes them easy to post on social media without the need for special editing software.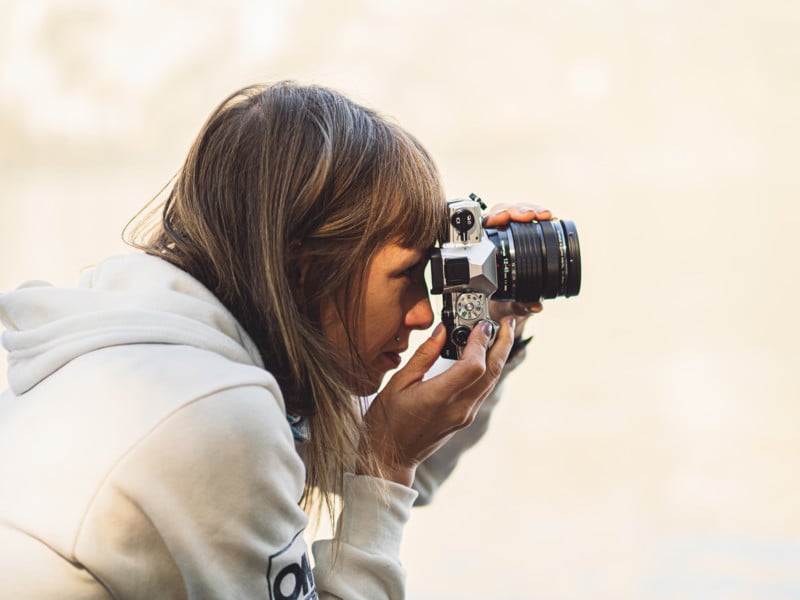 Pricing and Availability
The OM-5 will be available in Silver and Black by late-November 2022 for $1,200.