Ricoh GR IIIx Review: A Worthwhile Compact Shooter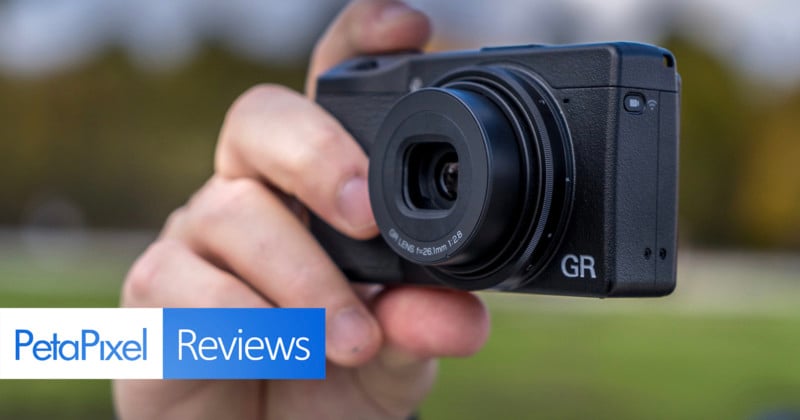 Ricoh brought the GR IIIx into its lineup to largely address focal length, but to also cement the case that this compact camera shoots bolder than its size would otherwise indicate.
The GR IIIx is a direct follow-up from the GR III, as the two share the same body and layout. Putting in a 40mm equivalent lens is Ricoh's way of throwing a bone to anyone lamenting how wide the previous camera shot with its 18.3mm lens (28mm equivalent). If you were looking to tighten up your shots with much of the same guts inside, this may be the camera you want in your pocket.
Design and Build Quality
You will find plenty that's familiar if you've used one of Ricoh's previous GR cameras before. For me, this was a first, so going in with rookie eyes, I had to learn the layout and menu system from scratch. At 257 grams, it's not a super lightweight camera, even if its dimensions make it easy enough to slip into a pocket. Personally, I could appreciate the heft for the simple fact the magnesium alloy frame made me feel like I was holding a qualified shooter.
On the back, the three-inch TFT LCD is the only way to frame a shot in lieu of any electronic viewfinder (EVF). Standard menu, display, playback, function, and four-way directional buttons are situated there, along with a lever to control shutter speed. At the top are the power button, shutter, shooting mode dial, and another towards the front that adjusts aperture. To the right is the USB-C charging port, and to the left is a dedicated button for video and WiFi connections.
There is a hot shoe at the top, a mount at the bottom, and a slip near the mode dial for the included lanyard to keep this thing wrapped around your wrist. The GR IIIx doesn't come with a case out of the box, though it may be a good idea to get one for safekeeping when you're not using it. Even more so in inclement weather, as Ricoh did not take steps to weatherproof the camera, possibly because the compact design must allow the heat it generates to escape from somewhere.
These trappings all but mirror the previous GR III, including under the hood with the same 24-megapixel APS-C sensor. The biggest change is in the lens, where Ricoh gave people the ability to get closer to subjects through the 40mm equivalent f/2.8 fixed lens. Street photographers will probably prefer this focal length for a number of reasons, but it's applicable to any type of shooter looking for a happy medium when 28mm is too wide and 50mm is too tight.
The ring cap around the lens lets you attach Ricoh's GA-2 adapter to accommodate the company's GT-2 Tele conversion lens to extend focal length to a 75mm equivalent. The company's GV-3 also serves as an EVF, should you want that. I didn't get to test those accessories, so don't know how well they perform.
Menu and Features
Ricoh didn't change the menu system, leaving familiar settings where they should be. For newbies to the GR series, the layout isn't too difficult to grasp, though it's worth taking time to not only know where everything is, as well as what it's trying to do.
Case in point, the shutter speed lever doubles as a button, and when you press it, you can quickly select the kind of filtering you want for your images, including shortcuts to focus, metering, file format, and screen brightness. You can find drive modes in the directional button, along with quick access to ISO, white balance, and Macro.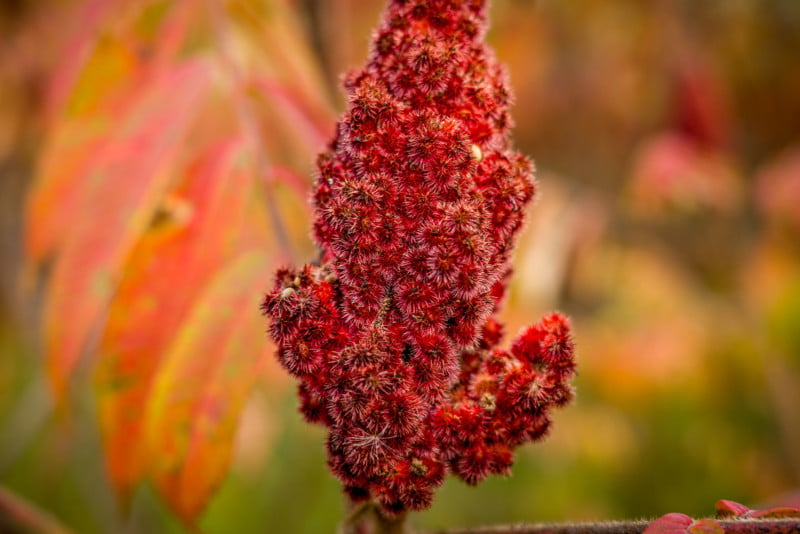 Ricoh also offers two crop factors of 50mm and 71mm within the menu's image capture settings. Face and eye detection are on by default, and the ND Filter is set to auto. You have an ISO range of 100 to 102,400 and 1/4000 max shutter, plus hybrid autofocus and sensor-shift IBIS to hold steady. Snap Focus lets you set a focus distance for the camera that starts from one meter to infinity.
If you were thinking about shooting video with the GR IIIx, bear in mind it's limited to 1080p in 24, 30, or 60 frames per second, so no 4K here. Ricoh isn't all that shy to position it as a still photo camera anyway, but the video versatility isn't really there if you're looking to shoot at higher resolutions.
Image Quality
Some elements come into play before even taking a shot, like the very fast 0.8-second startup time and Snap Focus. This isn't a rapid-fire shooter, given it maxes out at 4 frames per second in burst, nor can you articulate it easily because the screen is fixed into the body. And because the screen is not especially bright by default, you may have to brighten it in certain conditions to see what you're doing, which ultimately affects battery life.
Take those nuances in stride and you can produce outstanding images with the GR IIIx. I shot in RAW + JPEG to assess how both processed DNG files and unprocessed JPEGs would come out from this portable shooter. It has surprisingly good ISO flexibility with shots up to 6400 being more than usable, and the wider aperture is more than capable of producing creamy bokeh. Night and low-light shots were even better than I expected, especially after previewing them on the camera's own display.
Focusing was a bit of a mixed bag for me at the outset, though I did get the hang of it after shooting for a while. It's easy enough to touch the screen to lock onto a subject, but it also depends on where you've set Snap Focus to automatically hone in on a subject when pressing the shutter. Ricoh puts it at 2.5 meters to start, with options to go from 1 to 2.5 meters in 0.5-meter increments, along with 5 meters as a longer selection. Instead of those, you could also set it to infinity if you feel you don't need it. Either way, the GR IIIx locks on quickly, provided it can see the subject well enough, an issue I sometimes came upon in night conditions.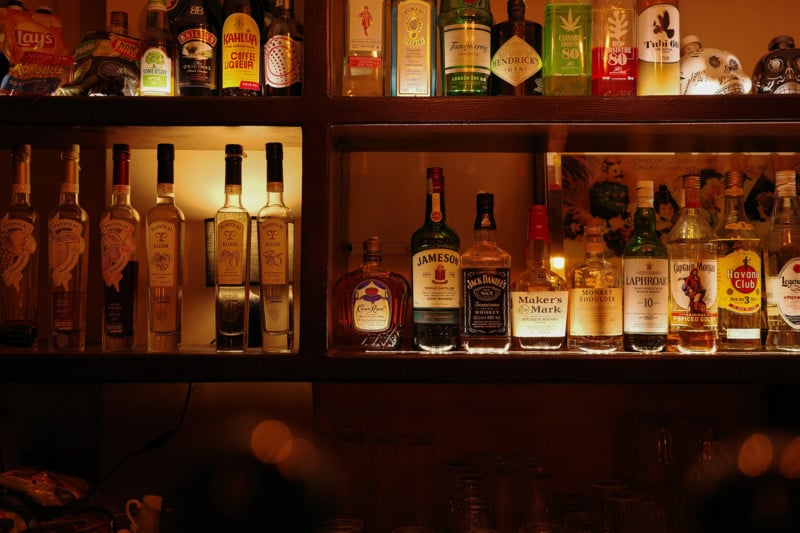 The best part about how it snaps images is the consistency. I saw no barrel distortion or chromatic aberration in the shots I captured. Not only that, but edges were clean and devoid of nasty vignetting creeping in to force cropping in post. Images looked clean and crisp with excellent detail in a variety of circumstances and scenarios.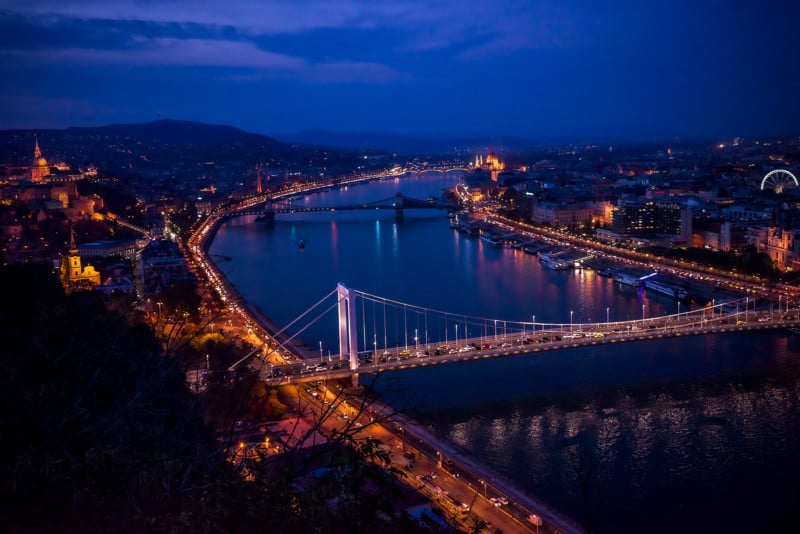 blue hour." width="800″ height="534″ class="aligncenter size-large wp-image-565274″ />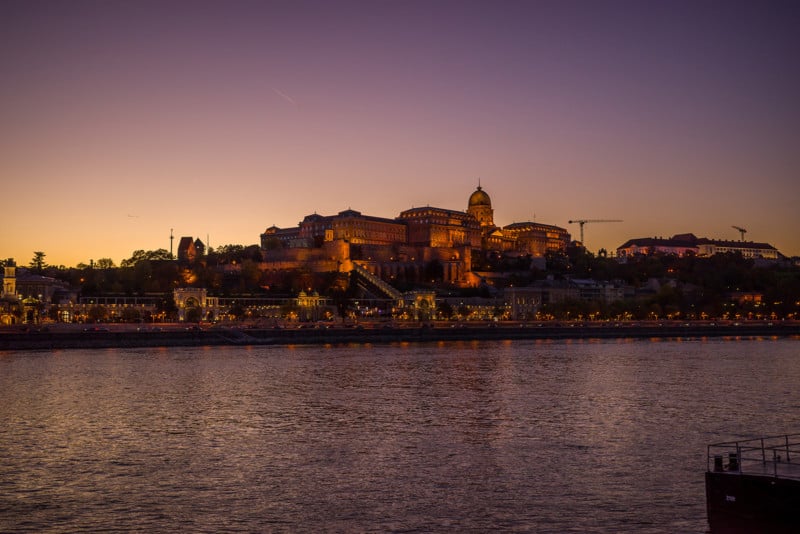 And this isn't just for processed DNG shots, but also for JPEGs, provided they were captured in ideal conditions with the right settings. The image sensor has a tendency to brighten highlights a little too much, even if you take full command of settings in Manual mode. That might be at least one reason why there's a built-in editor within the camera when you press the video button on the side. It's neat and balanced enough to work on photos that you may want to transfer to a phone or tablet to share on social media. Personally, I preferred to transfer RAW images to my phone to work on them in Lightroom.
At least you can decide what works best for you, especially if one workflow works better than another at a particular moment and time. The key is to not over or underexpose images too much or else it will be hard to pull detail out of them later.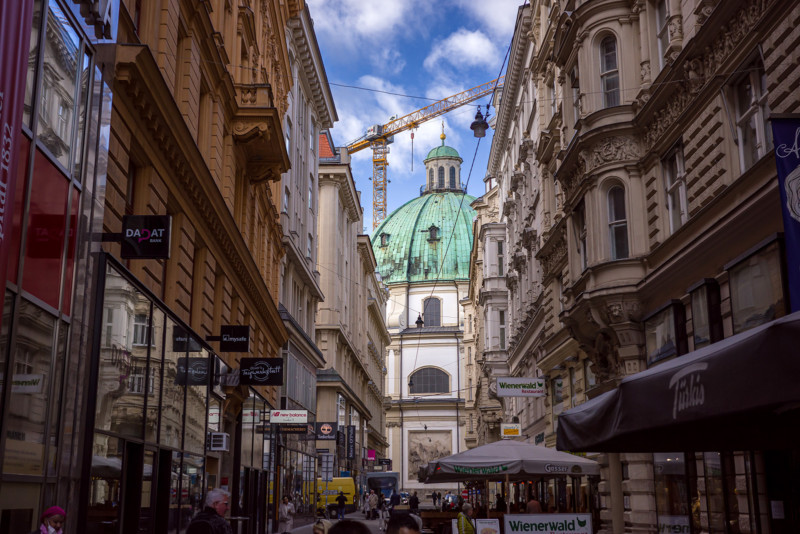 Thing is, the GR III's 28mm focal length might make that camera more tourist-friendly because of how much more it captures per frame. I did struggle at times to shoot architecture or vistas because of the tighter 40mm length, so I chose to just fire away in pieces to align and blend them later in Photoshop or a similar program (apologies, as there are no examples of those in this review). For street scenes or other unique perspectives, I would much rather reach for this camera than a smartphone to snap it because the quality is almost certainly going to be much better.
Battery Life
Ricoh claims the GR IIIx can capture up to 200 shots per charge, but that's simply not true in real-world conditions; at least for me, it wasn't. At default screen brightness and with some long exposure photos in the mix, I managed 115 shots before the battery hit a critically low charge. My best outing was 152 shots. Good thing it turns on and off so quickly because it was really the only option I had to manage the terrible battery life this camera, unfortunately, comes with.
If you plan to use the GR IIIx a lot, you will need to take that into account, either by getting a second battery, keeping a portable battery pack handy, or trying your best with screen brightness at minimal levels. None of those are ideal solutions, but photographers aren't strangers to making concessions on camera equipment and improvising as needed.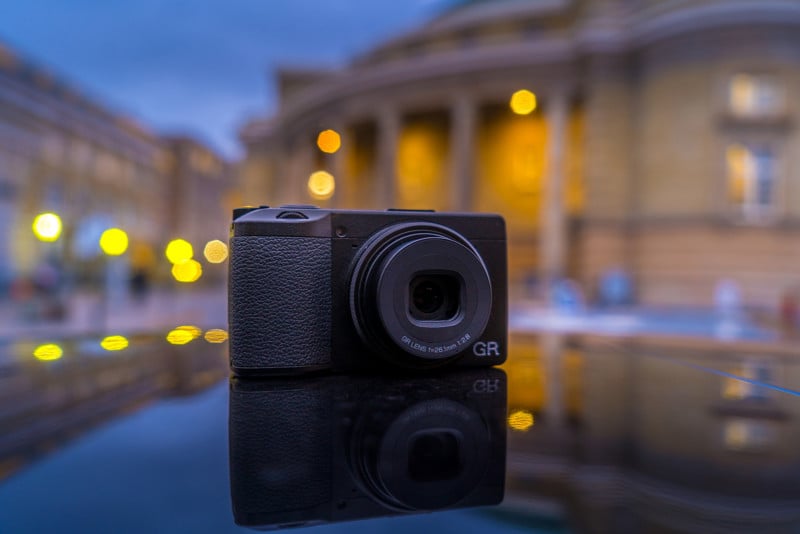 A Worthwhile Compact Shooter
The Ricoh GR IIIx isn't cheap at $1,000, yet it justifies the price with its output. This wouldn't be a primary shooter for me, personally, but as a backup or supporting camera, I would gladly keep it nearby in my bag or pocket. Its ability to shoot well in varying conditions, as well as its deep customization, makes it compelling on a number of levels.
Other photographers who shoot the kind of stills that would work perfectly with this camera could easily reach for it first. Compact enough to take anywhere, and fast enough to snap a quick shot, it's a good option for street and lifestyle photographers that want a big step up from smartphones and don't need to go with a DSLR or mirrorless shooter.
Are there Alternatives?
The immediate fixed-focus alternative would have to be the GR III, especially if you prefer a wider field of view. It receives the same firmware updates the GR IIIx does, so some features are also interchangeable between them. The Fujifilm X100V is another compact shooter with retro styling that also shoots video in 4K at 30fps. Ricoh does hold an edge in that its camera is smaller and easier to pocket.
If you're willing to spend more, the Leica D-Lux 7 might fit the bill, though you do take a resolution hit with the Four Thirds sensor in spite of its better video specs; not to mention it came to market in 2018.
Should You Buy it?
Yes, if you're a photographer looking for a solid compact shooter with a prime lens. Those who already own a GR III have more of a decision to make since the only real difference is the focal length.