Canon EOS R3 Review: Blazing Speed Meets Robust Body
Canon's latest mirrorless camera takes on a new shape and reaches all new heights in performance. With its stacked 24-megapixel sensor, blackout-free silent shooting, eye-control autofocus, and improved subject detection, the EOS R3 might just be the new camera to beat.
---
Thanks to Lensrentals for providing some of the optics used in this review. The company's full list of available RF lenses can be perused on its website.
---
Design and Usability
Unboxing the Canon EOS R3 for the first time, I was struck by its size. Up until now, none of the big three camera manufacturers — Canon, Sony, and Nikon — have shipped a full-gripped mirrorless body. As a previous owner of the Canon 1D Mark IV and 1D X, it felt like going home. Even so, this EOS R3 is actually slimmer and much lighter than its current DSLR 1D X Mark III counterpart and weighs in at only 2.2 pounds with the battery installed.
Despite the "trimmed" design, the handling is absolutely top-notch. This of course comes down to personal preference, but Canon has always been unrivaled when it comes down to basics like how a camera sits in my hand. The way the grips are contoured, the slanted shutter button, the large control wheels, and buttons with perfect tension and feedback; it's all here and the EOS R3 is a solid reminder that Canon is still king.
I have no criticisms to make when it comes to the handling, but there are a few build choices I can't quite get behind. For one, the two memory card slots take different media: one is CFexpress Type B and the other is an SD UHS-II slot. Canon is no stranger to pulling these shenanigans, but it doesn't make it any less frustrating. Seeing that CFexpress Type B cards are required to unlock the camera's full potential, I would have liked to have two of these slots available for use and consolidate my media needs down to one type of card.
The other problem I have is the awful, uninspired flip-out screen. Don't get me wrong, the 3.2-inch 4.15-million-dot display looks good and it feels more durable than Sony's flimsy offerings, but the flip-out screen concept is so poorly executed for photography it will never cease to hurt my brain as to why these companies don't design something better. Considering this camera is rightly marketed for its speed, it's amusing that they used a screen design that is so slow and awkward to move to a tilted position. Then, when the screen is finally swung out and flipped 180 degrees (and my wildlife subject either spooked from the commotion or out of composition from where I first wanted it), it's so out of line with the sensor that I'm facing left to monitor while my lens is pointed right.
Other gripes come in the form of in-camera customizations. The most glaring one is the fact I can't enable zebras in photo mode. On my Sony, I have zebras calibrated to show when the RAW file is truly overexposed and unrecoverable, which is visible to me in real-time. This is a major advantage of using a mirrorless camera and Canon thumbs their nose at one of the best use cases. Speaking of zebras, you cannot enable both zebras and focus peaking at the same time for some baffling reason. It's critical I have both enabled for video.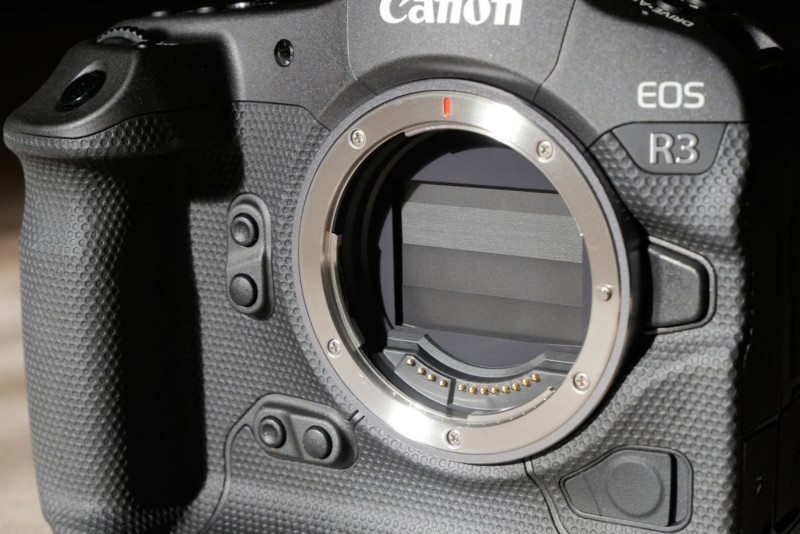 More customization woes come in the form of arbitrary button assignment options. For example, I can't customize the SET button to what I'd like even though the function is offered for other buttons. I don't like the fact that some developer at Canon that I have never met who works halfway around the world from me is in charge of deciding what I can and cannot use it for.
Ending this section on a good note, I do have to commend Canon for the customizable focus ring options. For focus-by-wire lenses, I can choose the behavior of their turning direction, whether they behave in a linear or variable manner, I can turn on and off full-time manual focus override, and I can even refine the manual focus override to only occur when I'm half-pressing the shutter.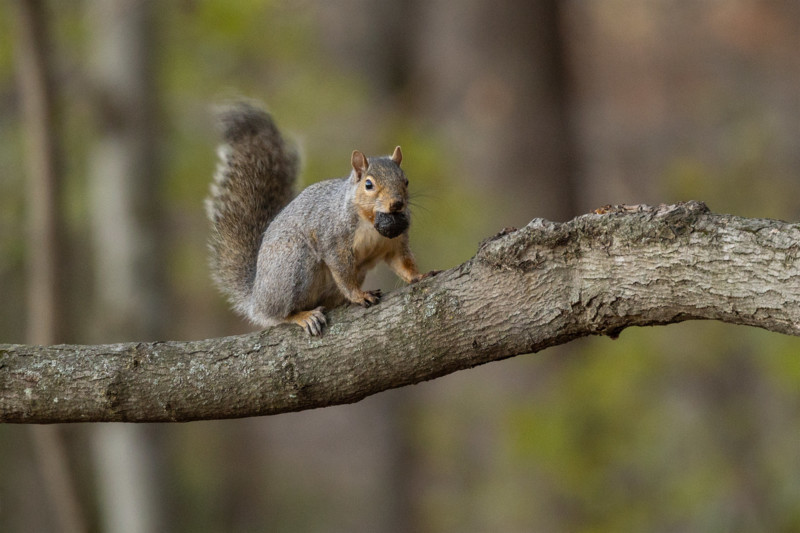 Image Quality
Featuring a Canon-developed 24-megapixel back-illuminated stacked sensor and DIGIC X image processor, the full-frame EOS R3 ramps up its speed and image quality over previous offerings. The camera is capable of up to 30 frames per second blackout-free continuous shooting with its electronic shutter and, in testing, I saw practically no rolling shutter effects in doing so. It can also fire the mechanical shutter up to 12 frames per second.
Looking more closely at image quality, the EOS R3 is a beast when it comes to handling noise. When the camera arrived, I turned off in-camera noise reduction and after shooting with it I am blown away at how far it can be pushed and still retain detail.
Not only does the EOS R3 handle low-light shooting well, but the image files can have exposure pushed and pulled dramatically.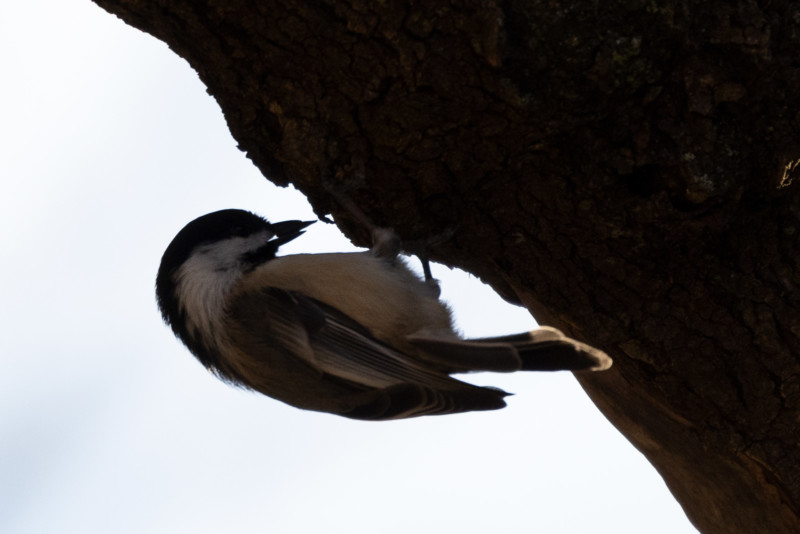 Autofocus
The EOS R3 sports 1,053 phase-detection autofocus points that cover 100% of the frame. Utilizing these points are the subject detection offerings such as human eye autofocus, animal eye autofocus, and now vehicle autofocus. Through testing, the subject detection works quite well when it comes to maintaining accurate focus in difficult situations. I found I could rely much more on eye autofocus to get me through confusing foreground elements that would otherwise trick autofocusing. I'm heavily dependent and willing to use manual focus for moments like those, but in the case of the EOS R3, I don't think I've ever used the focus ring on my lens less.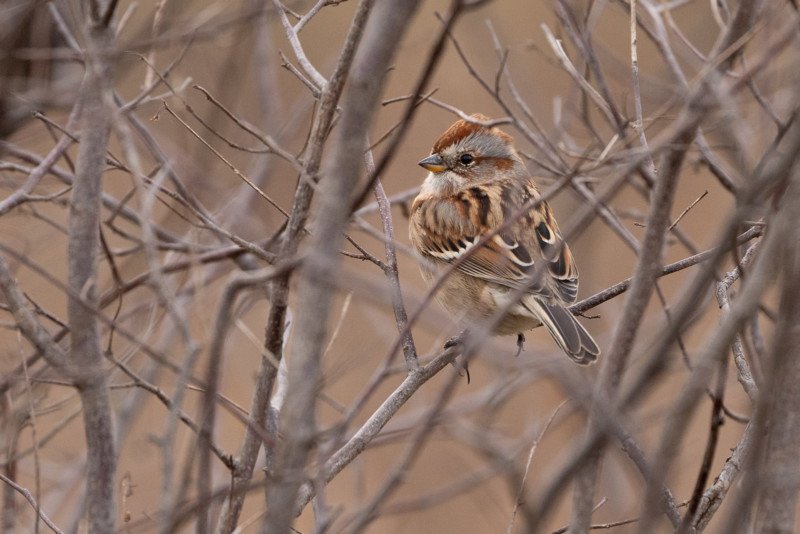 The video below shows the effectiveness of continuous autofocus while also photographing a moving subject at 30 frames per second. At the photography end of things, I'm also shooting all this without blackout in the viewfinder. Overall, I've had a positive experience when it comes to relying on autofocus for stills on the EOS R3.
Eye Control Autofocus
When the EOS R3 was first announced, Canon made headlines when it said it was bringing eye control autofocus back in a modern camera body. Once calibrated to my eye, this setting allows me to literally look at the subject in the 5.76 million-dot viewfinder and the focus point moves in tandem with my eye. When I first tried it, I couldn't help but laugh out loud because above all potential usefulness, it's just really fun technology to see and use for the first time.
In its current form, once autofocus is active, the eye-controlled autofocus point locks down. In my use, I found myself wishing that this was not the case and that I would be able to continually have eye control over the focus point even with autofocus active. For example, if I have my framing on a subject perfect but the subject hops over a little bit within the framing, I want to be able to continually stare it down with an unchanged framing and autofocus active. Currently, I'd either have to have tracking on with a wide enough focus area or let go of autofocus, move the focus point, and restart autofocus.
For the first week, I tried to keep up using it in place of moving the focus point with my thumb, but it's tough to adjust to. At this point with the camera being so new, I don't think anyone can have a definitive handle on whether or not this is a game-changing feature. The impressive reliability of it already makes it above being a simple gimmick, but how much change this will inspire is hard to say.
The One We've Been Waiting For
In 2018, Canon released the EOS R which was the company's first step into the full-frame mirrorless camera market. It was soon followed by the even less powerful EOS RP, and these releases did nothing to calm the fear that Canon was not going to be a real contender in the future of photography. It wouldn't be until much later in mid-2020 that the company would introduce cameras that changed this perception with the EOS R5 and EOS R6. The EOS R5, in particular, finally had a spec sheet with sparks of promise that couldn't be found elsewhere in the competition. Now, over another year later at the end of 2021, the company finally released the all-out flagship mirrorless camera that wipes any remaining fears and doubts from everyone's minds: the EOS R3.
Are There Alternatives?
If you ask Canon, the company will say that the flagship camera remains the EOS 1D X Mark III. If you are able to read a spec sheet and comprehend words, you will know that the truth is the mirrorless EOS R3 supersedes that DSLR camera in almost every conceivable way.
Back in reality, most people that are weighing options on which high-end Canon camera to get are going to be comparing the EOS R3 against the EOS R5. The EOS R5 has two big things going for it: a higher-resolution 45-megapixel sensor plus a $3,900 price tag that's over $2,000 less than the EOS R3. The extra megapixels also means that the EOS R5 is capable of recording 8K RAW video internally. Many other points of comparison will be the same or not as good as the EOS R3, but for $2,000 less it cannot be dismissed.
For those comparing options across manufacturers, the Sony Alpha 1 can't be ignored and offers a lot of what the R3 promises but with much higher resolution. Nikon's Z9 also looks promising, especially given what is a much lower asking price, but it's unclear how good that camera will perform in real-world use cases since it has only just been announced.
Should You Buy It?
Yes, if you're a Canon shooter. The Canon EOS R3 is the best that the company makes.