PetaPixel's Bold Camera Predictions for 2022
We're starting a new tradition here at PetaPixel, where our staff gets together to discuss the things they know, not just think, will transpire over the course of the next calendar year. As bold predictions go, we're almost certainly going to get a lot of this wrong.
Thanks to our constant inundation with technology, imaging, and art news, we at PetaPixel get to talk about some of the coolest technology and most interesting trends all the time and can't help but speculate on what is going to happen next. And while we are probably too informed on the topic given that we are steeped in it on a daily basis, that probably doesn't mean we'll be right by much more than they would be (like how being knowledgable about football doesn't mean you're going to draft a great fantasy team), but it's still a blast to discuss.
2021 had a lot of great stuff come out, and there is no reason to believe 2022 will be any different. Below are 10 bold camera industry predictions that the PetaPixel team discussed as a group that we know without a shadow of a doubt will come to pass.
1) Canon will launch at least two cameras in the first quarter, but the R1 won't appear until 2023.
There have been no shortage of rumors regarding new cameras that are expected to come from Canon next year, and we agree that a few of them are right on the money. We aren't able to say definitively what they'll be, but an EOS R5c and an APS-C RF model are very likely to show up. When they do, it will be in the first three months of the year.
But what you won't see at all next year is the EOS R1. A lot of fans expect to see Canon's answer to the Alpha 1 and the Z9 in 2022, but what is expected to be called the R1 is still a ways away yet. We actually don't expect Canon to even announce that it is in development until the spring of 2023, with a launch later that fall.
2) The Canon M series will be abandoned.
Speaking of a new APS-C camera model next year, Canon will use that to move away from its M line of cameras. Canon's EOS M line has had its ups and downs over the years, but the system is nearly a decade old now and it still has done next to nothing meaningful to advance Canon's mirrorless tech. Sorry EOS M fans, even though you like it, you're in the minority.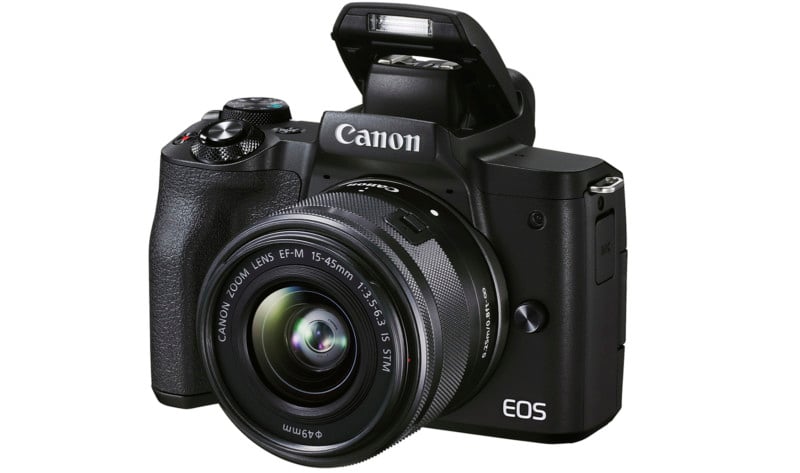 Canon didn't really start to turn heads in mirrorless until it developed the RF system, and even Canon was rumored to be internally debating if the M series was worth continuing earlier this year. Now that it has two mirrorless mounts to support and the RF system is far more popular, Canon will make up its mind and let the M series quietly die off and will replace it with an RF APS-C mount, making the EOS M50 Mark II the final EOS M series camera to be produced.
3) Everyone is going to make a shutterless camera.
The Nikon Z9 changed the game in two major ways this year, one of them was in proving that a physical shutter was no longer necessary. While we still haven't seen the Z9 roll out to customers, initial reports are extremely positive. By eliminating the shutter, Nikon also did away with one of the few parts that had a physical lifespan. Photographers can now fire away without worrying about reaching maximum shutter actuations on a camera and needing to get it replaced. The secondhand market also no longer has to worry about that physical part in determining the value of a used Z9.
This is only the beginning. By the end of 2022, we'll have evidence to show that every major camera manufacturer is going to follow in Nikon's footsteps and leave the physical shutter behind.
4) Some high-end cameras will get cheaper, but not all of them.
The second major way Nikon changed the game is in pricing: the Z9 is absurdly cheap for what it offers. Now, Nikon likely had to do this in order to find its way back into the market in a meaningful way, but what is done is done, and pandora's box has been opened. Now that consumers know that the features of a flagship-level camera can be had for less than $5,000, good luck convincing us that any camera manufacturer making a device of similar caliber can ever charge more.
That said, we expect to see a couple of tiers when it comes to "flagship" level cameras. Nikon has a history of making multiple versions of its flagships, and it's highly likely that if they do so again with the Z9 series, it'll be at a higher price. But the Sony Alpha 1 Mark II and Canon R1 are going to have a big hill to climb if they think they can only match or barely exceed what the Z9 offers and ask for $1,000 to $1,500 more. Those days are behind us.
5) Nikon won't surpass either Sony or Canon in camera sales, despite the Z9's wild success.
The Z9 is going to sell incredibly well. So well, in fact, that Nikon is expected to be able to churn out maximum production capacity for the next six months to a year and still not make enough of them to have any sitting on store shelves for a walk-in purchase. It will be Nikon's best-selling camera in years and will very likely be met with serious critical acclaim.
But it won't do much to change Nikon's profits compared to Sony and Canon. Not only will Nikon not surpass either Canon or Sony in camera sales, it won't come even close to matching them.
Don't get us wrong, Nikon is definitely going to see strong financial performance throughout next year, but the Z9 is only the beginning of the company's recovery since hitting rock bottom in early 2021. The Z9 starts what subsequent cameras will finish, and it will be years yet before Nikon is more than a distant third place in camera sales profits to the two top dogs.
6) We won't see Sigma's Foveon camera in 2022.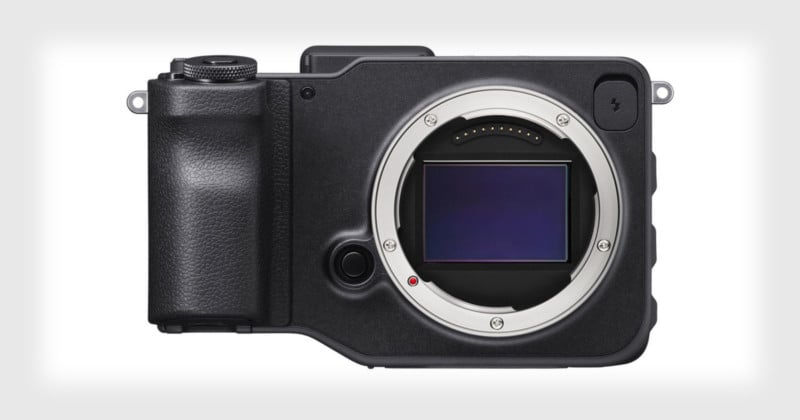 Honestly, we might never see it, but Sigma's Foveon camera isn't coming next year. Sigma's next-generation mirrorless Foveon camera has almost become the stuff of mythology at this point, it's been so long since it was promised. Earlier this year, Sigma had to "go back to the drawing board" on the camera and start entirely from scratch. That was, mind you, a year after the company delayed the camera "indefinitely."
This project feels cursed and that's not changing in 2022.
7) Sony won't change its camera body design.
If you think that seeing both Canon and Nikon release larger, pro-level-sized bodies with integrated battery grips would spur Sony to finally follow suit, you're dreaming. Sony is rabidly dedicated to what it calls the "Five Fundamentals." One of those fundamentals is "compact," and Sony is not going to deviate.
So no, even with multiple major global news organizations switching to Sony, those photojournalists who have spent the last decade-plus using integrated-grip-style cameras will have to get used to the detachable kind, because Sony is not going to change the style of its camera bodies.
8) Another leading manufacturer will make a camera powered by Android… and it will fail.
Someone is going to make a camera powered by Android thinking it will succeed where others have failed, but they will be doomed to the same fate as their predecessors. Samsung tried to ride this line and they're long gone out of the mainline camera industry and Zeiss tried again with the ZX1 which, after some brief initial fanfare, disappeared into obscurity, no doubt helped by its absurd $6,000 asking price.
For folks who want this integrated experience, modern smartphones provide exactly what they're looking for and anything standalone like the ZX1 isn't going to be worth the cost. But that's not going to stop someone from trying it again. Hopefully, they'll at least be smart enough to make it somewhat approachable in price.
9) Sony will finally use a rear LCD with more than 2 million pixels.
It's gotta be coming. We have the technology. You sort of have to believe Sony will be forced to, right?
…right?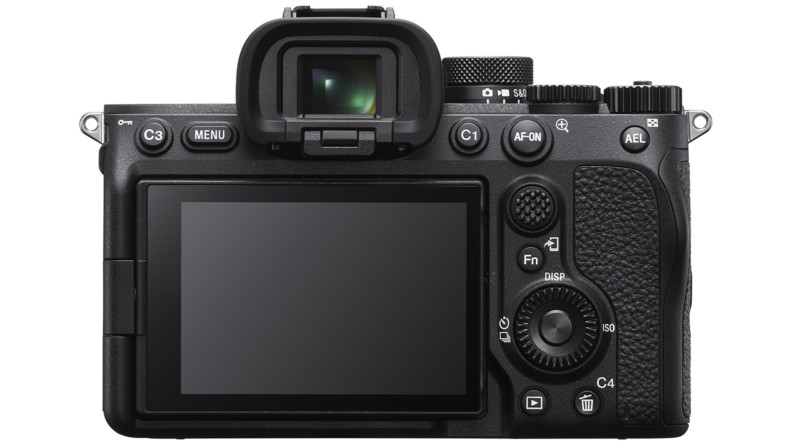 10) Canon and Nikon are done making DSLRs.
You've seen the last new DSLRs from Canon and Nikon that will ever be made. Both companies are firmly in the mirrorless market now, and while they'll both continue to support their current DSLR customers, investment is fully in mirrorless. The writing has been on the wall here for some time and even though the 5D Mark IV continues to be popular, Canon has been slowly discontinuing EF lenses and hasn't done much to support DSLRs other than make small updates to the 1DX Mark III.
Pentax might be alone on the DSLR hill, but that's probably just fine with them.
---
Image credits: Elements of header photo licensed via Depositphotos.