PetaPixel's Bold Camera Predictions for 2023
Carrying on a tradition we started last year, PetaPixel has gathered its staff together to discuss the things they know, not just think, will take place over the course of the next calendar year. We're ready to be very, very wrong.
As we explained last year, thanks to our constant inundation with technology, imaging, and art news, we at PetaPixel get to talk about some of the coolest technology and most interesting trends all the time and can't help but speculate on what is going to happen next. And while we are probably too informed on the topic given that we are steeped in it on a daily basis, that probably doesn't mean we'll be right by much more than they would be (like how being knowledgable about football doesn't mean you're going to draft a great fantasy team), but it's still a blast to discuss.
Author's note: Our annual plan is for our Bold Predictions to be published prior to the beginning of the new year, but in December I injured my right hand, which left me unable to type for two weeks. So please forgive this story's lateness, but all the predictions here were gathered in early December 2022.
Checking Our Work
Last year we made some super bold predictions, so before we get on to 2023, how did we fare?
---
Prediction: Canon will launch at least two cameras in the first quarter, but the R1 won't appear until 2023.
Result: True! Canon did release two cameras in early 2022: the Eos R7 and R10. Canon also did not announce the R1, but that's a topic we'll get into more in a bit.
---
Prediction: The Canon M series will be abandoned and the EOS M50 Mark II the final EOS M series camera to be produced.
Result: False… so far. Even though we don't have any indication that Canon is going to continue the M-series cameras and no new EOSM products were produced in 2022, the company is still producing and selling it. We'll really only know if this prediction will be true after more time has passed.
---
Prediction: Everyone is going to make a shutterless camera.
Result: False. This one was probably a bit too bold, as it takes years for camera manufacturers to react to changes in the market. This one needs more time in the oven.
---
Prediction: Some high-end cameras will get cheaper, but not all of them.
Result: False. Unfortunately, cameras basically all got more expensive. A perfect example is the Sony Alpha 7R V, which launched for a body-only price of $3,900, more than its predecessor that came to market at $3,500.
---
Prediction: Nikon won't surpass either Sony or Canon in camera sales, despite the Z9's wild success.
Result: True. While Nikon has largely turned around its woeful financial state that it dug itself into prior to the COVID-19 pandemic, its sales numbers are still well below the market leaders in Canon and Sony, at least via the metrics we have access to.
---
Prediction: We won't see Sigma's Foveon camera in 2022.
Result: True. Not only did it not release in 2022, it's not even clear if Sigma was able to hit its goal of finishing the sensor alone by the end of the year even though the company did finish the second stage of prototyping in February. The camera is easily still a ways off; a prediction that at this point isn't even bold.
---
Prediction: Sony won't change its camera body design.
Result: Mostly true. While Sony did iterate on its rear LCD, the Alpha 7R V looks and feels basically the same as the Alpha cameras that came before it.
---
Prediction: Another leading manufacturer will make a camera powered by Android… and it will fail.
Result: False. Gratefully, this did not come to pass. We don't need more of these, and it appears that the companies who are interested in working with the Google-owned operating system are sticking with smartphones where it belongs.
---
Prediction: Sony will finally use a rear LCD with more than 2 million pixels.
Result: True! The Sony Alpha 7R V uses a 2.1 million dot LCD. Technically correct, the best kind of correct!
---
Prediction: Canon and Nikon are done making DSLRs.
Result: True. Look, it'll be a long while still before we get full confirmation that this happened in 2022, but even though both companies continue to manufacture them, both Nikon and Canon are done making new DSLRs.
---
Bold Predictions for 2023
Look, 50% correct definitely isn't a passing grade, but as far as bold predictions go, we feel pretty happy with our performance from last year. So let's follow that up with some more for 2023.
The EOS R1 isn't coming in 2023.
Even though we said to expect it in 2023 in last year's Bold Predictions, don't. Things changed over the course of the last 365 days and Canon isn't ready to release it's flagship, high-resolution, professional-level camera yet. Some might have expected to see it at the FIFA World Cup this past winter, but it wasn't a surprise to us at PetaPixel that the camera remains nothing more than a rumor at this point.
Canon officially hasn't even recognized that the camera exists, and our sources tell us that while the 1D series of DSLRs was a sports camera, the R1 won't be positioned as such even though it probably will have the autofocus capabilities to do so. No, sports are now for the R3 line, and the R1 is going to be Canon's resolution king. That said, don't expect it to outperform what we already have from Sony and Hasselblad.
Something is keeping the R1 behind closed doors. We aren't sure what, but don't expect it to even be announced as in development until spring 2024.
Canon, Nikon, Sony, or OM-Digital will make a camera equipped with AI-based computational power akin to what is seen in smartphones.
OM-Digital is probably the most likely candidate here since it has been making cameras that dabble in computational photography for the last several years (although one PetaPixel staff member puts money on it being Sony). That said, one of these four manufacturers is going to take the plunge and put a concerted effort into equipping a standalone camera, probably an entry-level model, with the same computational power currently found in smartphones.
It's probably a stretch to think it'll use a Qualcomm Snapdragon processor, even though that's entirely possible, but companies have seen the explosion of smartphone photography for several years now, meaning it's about time for a response to hit the market.
The Sony Alpha 9 III is coming this year, not a successor to the Alpha 1.
Maybe it's not as bold as other predictions, but don't expect an Alpha 1 successor in 2023. Instead, Sony will launch a new Alpha 9 model that will use the same groundbreaking autofocus enhancements found in the Alpha 7R V, but with even more impressive overall performance since it will use a lower resolution sensor.
Another major fimware update will make the Nikon Z9 feel new, but there won't be a wholly new camera to succeed it.
Nikon is finally catching up with the demand for the Z9, so don't expect the company to push out a new flagship model this year. Instead, Nikon will keep pushing the envelope for what is possible with the current model and another major firmware update — which will be free — will make it feel like a brand new camera just like the 2022 update did last year.
The Type 1 sensor will become commonplace in smartphones, even with established manufacturers.
The Type 1 sensor, formerly referred to as 1-inch, will work its way across the smartphone industry. While it's very unlikely we'll see Apple adopt it, we would not be surprised if Samsung or Google did. While the Type 1 sensor is gaining ground with other manufacturers outside of North America, it's been slower to see it for these larger, more household names.
Given the success we're seeing from those international competitors, it's clear that there has to be some response from the big boys, and soon, lest they find themselves too far behind the eight ball.
A major camera maker will finally partner with smartphones in some way.
Since Sony already makes its own smartphones and both Hasselblad and Leica have been doing it for years, by "major" camera maker, we mean Canon or Nikon. From what we've gathered from conversations directly with Canon and from our sources, we don't believe the company is ready to make that leap. No, it will be Nikon, the underdog, that will step up and get on board with smartphones.
Canon won't stay away forever, but it very well might be the last to do so.
Canon and Nikon will try for a piece of that vlogger pie.
It might be a somewhat nascent category, but Sony has been pushing hard at the vlogger space for a couple of years now and we don't think it'll continue to be a one-company show. What is likely to happen is that Canon and Nikon will produce some kind of compact, easy-to-use camera that will work well for vlogging and streaming.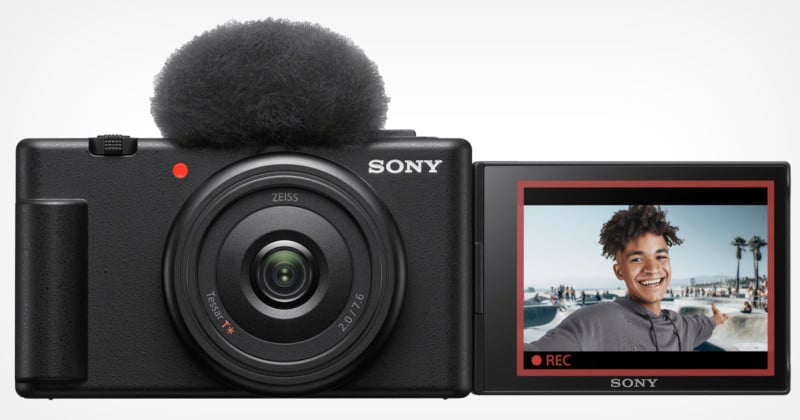 Both already produce hardware and software to use existing cameras for streaming, but expect both to be put together a package that appeals to this market more directly.
Apple's VR/AR headset will let you edit photos and videos in a virtual environment.
Apple is making a VR headset, that's not an "if" but a "when." When that happens, it will include the expected ability to game together, will utilize 3D content from Apple's streaming services, and provide the ability to teleconference via avatars, bringing together the multi-person FaceTime and Memoji it already has. But in addition to these features, Apple will also push VR for apps and work.
Notable apps like Logic, Final Cut, and Motion will work in a virtual environment. There, you will be able to make multiple "displays" and configure them how you'd like. HDR support in the glasses will enable full HDR workflows as well; imagine a massive preview screen in full HDR! We're sure Apple has that in mind.
Apple will also provide APIs that will allow Adobe and others to make versions of their software for this virtual environment, so editing photos in Photoshop or Lightroom and videos in Premiere all in a virtual environment will be possible — and some of this will be available at launch.
Leica will add phase detection autofocus to its SL-series mirrorless cameras.
We were going to predict Panasonic would finally add phase detection autofocus to its cameras, but given the delay on this story we missed the boat there since it already happened. Instead, we predict that because of the L2 Technology alliance Panasonic has with Leica, you can expect that same autofocus system to make its way into Leica's next SL series camera.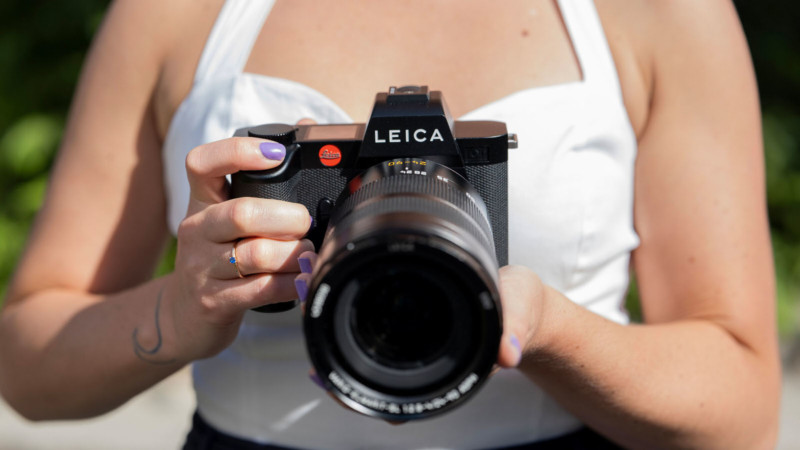 Both companies already admit they work together to produce equipment, and in Panasonic's announcement of the S5II and S5IIX, it further explained that the processor at the core of those cameras was developed in tandem. No way Leica doesn't also use this technology for its own equipment.
Ricoh will make major changes to how it manages cameras, which includes Pentax.
All is not well at Ricoh, and the company is likely reaching the end of the rope it has extended to Pentax for the last several years. Let's be real: Pentax is not a major money maker for the company, and as it evaluates all of its brands to determine if it should even keep them, don't expect Pentax to come out of it unscathed.
"The time has come for us to make choices about our business," Ricoh's chief financial officer Shun Kawaguchi has said.
The bill comes due, and the fruits of its transition to a "workshop-like" manufacturing business aren't likely to impress Ricoh's accounting department. We would not be surprised if Ricoh sought a buyer for the beleaguered brand.
---
Update 1/6: The successor to the Alpha 7R V was the Alpha 7R IV, not Alpha 7 IV. We apologize for the error.
---
Image credits: Elements of header photo licensed via Depositphotos.