Just two months after partnering with Polaroid for a rebranded version of its service, the pioneering photo-a-day website Blipfoto has now gone into liquidation.
Read more…
Vesa Lehtimaki, Shelly Corbett, and Boris Vanrillaer are three photographs living in three different places (Helsinki, Seattle, and Stockholm, respectively) who share a common photography interest: fine art photos of LEGO figurines. Their passion for LEGOography, as it's known, led them to band together to form a collective known as Stuck In Plastic. In addition to sharing their work online, they've also begun to hold real life fine art photo exhibitions.
Read more…
Wedding photography, much like the entire business of weddings, is highly influenced by the ebb and flow of trends. They come, they go, and they're cyclical. When I plunged into the business in early 2012, I committed myself to research the industry: what works, what's popular, and what sells? I quickly discovered that there's a common, predictable, and heavily relied upon set of post-processing trends in wedding photography.
Read more…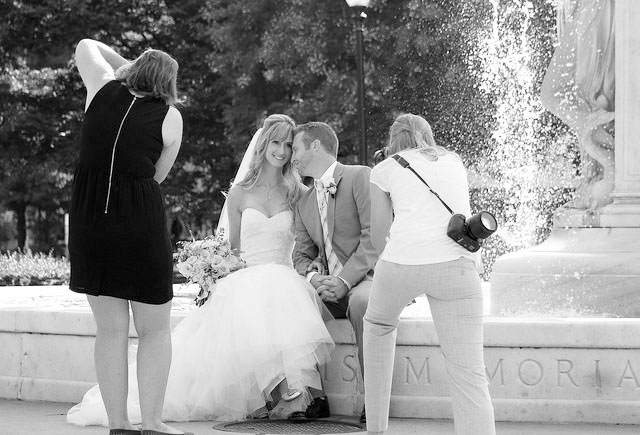 Here's how much the average couple spent on wedding photography for their big day in 2014: $2,556. That's nearly a 5% increase from the average cost the previous year of $2,440.
Read more…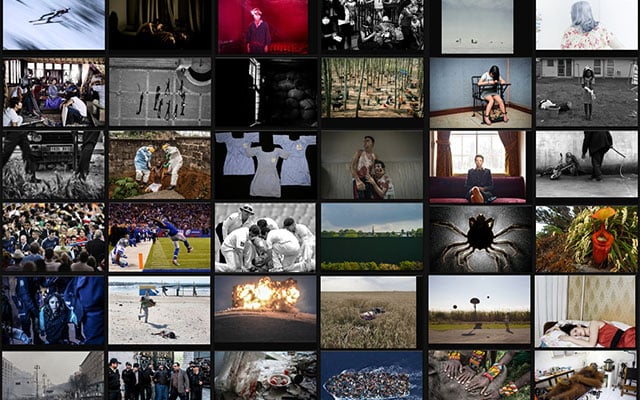 The tumult surrounding the World Press Photo awards for the last couple of weeks has been quite earth-shaking. An Italian photographer, who had been awarded for "Contemporary Issues" was, finally, disqualified for having mis-labelled where a picture was shot (not in the town of Charleroi which was listed on the entry but 30 miles away in Bruxelles.)
Read more…
Light field photo studios are now a thing. This morning Lytro launched the world's first light field imaging studio in Tokyo, Japan.
Read more…
When Japan was devastated by the Tōhoku earthquake and tsunami in 2011, countless families lost precious photos in their homes that washed away. In response, many organizations sprung up to recover, restore, and reunite photos with their owners.
One company that launched a huge initiative was Ricoh. In the four years following the disaster, the company's "Save the Memory" project found and cleaned 418,721 photos, returning 90,128 pictures to the people who lost them.
Read more…
This photo of President Obama leading a commemorative march in Selma, Alabama, was featured on the front page of the New York Times this past weekend. The event was attended by notable politicians from both sides of the aisle, including former president George W. Bush, who was also on the front line of the march. Times readers who noticed that Bush was notably absent from the photo began to criticize the paper, and soon news organizations began to report on this omission as well.
The Times is now saying that they did not crop Bush out of the photograph — he was simply left out by the photographer because he was standing in the sun and overexposed.
Read more…
It pays to have a lot of Instagram followers — literally. Top users on the photo-sharing service these days are finding that their simple picture snapping can be turned into real dollars, and a lot of them at that. The numbers may astound you: some users are receiving thousands of dollars in exchanging for sharing a single photo that promotes a company's products.
Read more…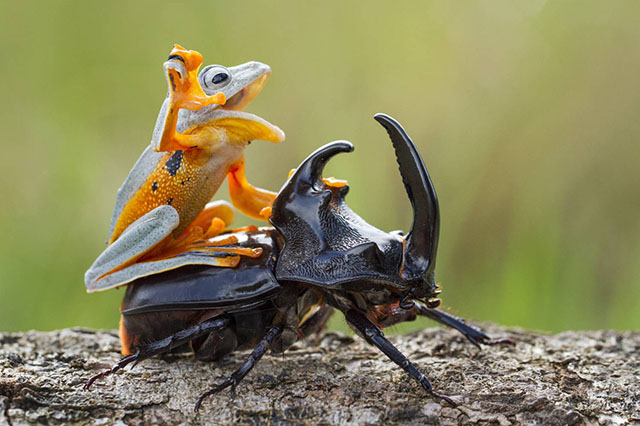 Photos of a frog riding a beetle have been flooding the Internet over the past month. Think it looks cute and adorable? Reactions to the series of photos have been split between blind praise and outrage over the authenticity of the photo-story and welfare of the subjects. So, did this scene really occur naturally as claimed? We don't think so, and here's why.
Read more…