Posts Tagged '500px'
Earlier today, 500px announced that it would be getting into the licensing game with a new commercial licensing site dubbed 500px Prime. Read more…
The story behind a 'fun project' that turned into a 500px top 100 image
Oct 25, 2013 · Kamerakind
· Comment ·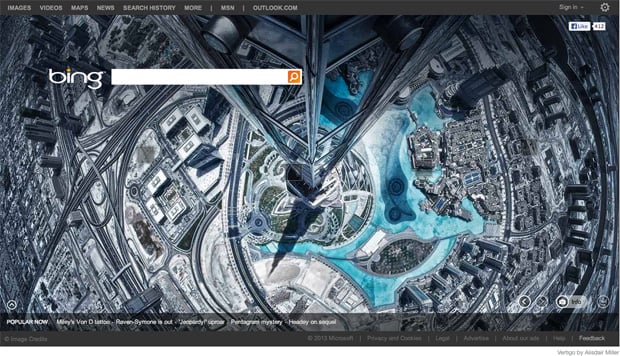 Since Microsoft launched their Bing search engine a little over four years ago in mid-2009, one of its characteristics that set it apart from search giant Google was the featuring of a lovely image that changed on a daily basis.
Featured images ranged from landscapes, animals, people, and more. Today, online photography community 500px has announced that they are collaborating with Bing to power the search engine's daily photo display.
Read more…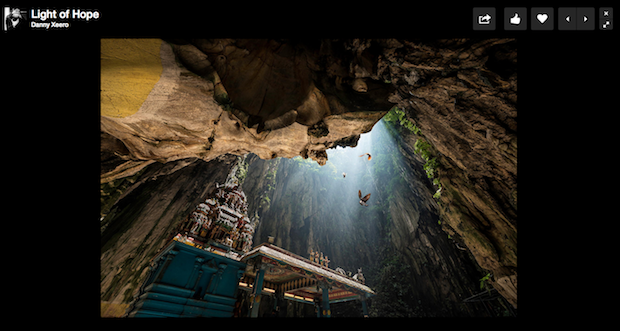 It wasn't long ago that Flickr rolled out its massive redesign — met by both boos and cheers — that entirely changed the way you experience the photos sharing site. Now it's 500px turn. The premium photo sharing platform just announced its own redesign, focused around larger photos and a Focus Viewer feature that offers a "stunning full screen experience."
Read more…
A week and a half ago, we launched a photo contest with 500px to give away 10 free upgrades to the company's revamped Portfolios feature. The contest has come to an end, and here's a look at the 10 winning photographs.
Read more…
500px is sponsoring us for the next week and a half to promote its new Portfolios, which we covered back in early April. As part of the partnership, we're running a photo contest for the next 10 days in which 10 people will have their accounts upgraded to the new portfolio system.
Read more…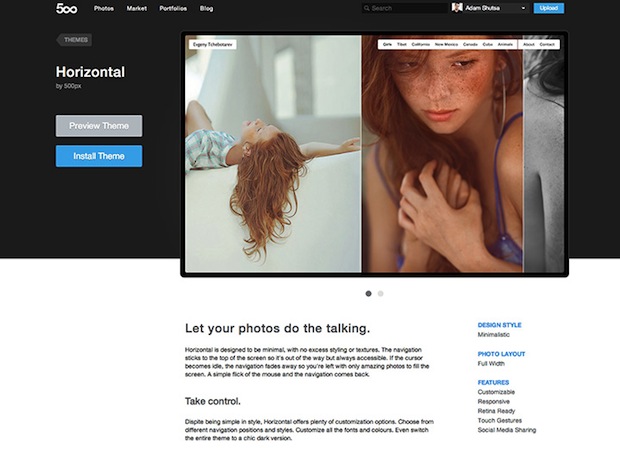 Earlier today, online photo community and Flickr competitor 500px announced that it would be releasing an overhauled portfolio system very soon. Rebuilt from the ground up, the new system offers a slew of features that 500px "Awesome" users will be able to take advantage of in order to build online portfolios they're proud of. Read more…
Last week, Apple unexpectedly booted 500px's photo sharing app from the iTunes App Store. At the time, Apple said that the issue was the app's ability to search for photos featuring artistic nudity. Since then, reports have also stated that Apple received complaints of child pornography in the App, leading 500px to launch an ultimately unsuccessful search for these images.
Whatever the issue was, it seems it has been fixed to Apple's specifications. The app is now back in the iOS app store and available to download. Read more…
If you were planning to install 500px's popular photo sharing app on your iPhone or iPad today, you're out of luck. The app was abruptly yanked from the iTunes App Store earlier today over the fact that users can search for photos showing artistic nudity.
Read more…
Nikon's free online image service my Picturetown never really caught on; given the stiff competition from big names like Flickr and 500px and, let's face it, that unfortunate name, it's not surprising. But Nikon is calling a do-over and starting fresh with a new look, new features and a new name. Staring January 28th, my Picturetown becomes 'Nikon Image Space.' Read more…