500px Reappears in the App Store With a 17+ Rating and a New 'Report' Button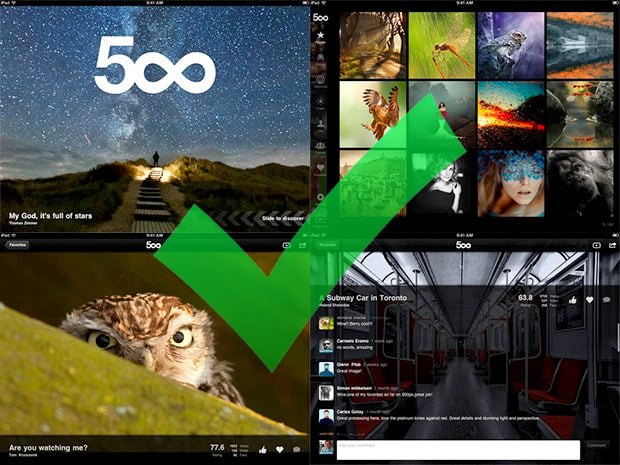 Last week, Apple unexpectedly booted 500px's photo sharing app from the iTunes App Store. At the time, Apple said that the issue was the app's ability to search for photos featuring artistic nudity. Since then, reports have also stated that Apple received complaints of child pornography in the App, leading 500px to launch an ultimately unsuccessful search for these images.
Whatever the issue was, it seems it has been fixed to Apple's specifications. The app is now back in the iOS app store and available to download.
The Verge had the opportunity to speak to 500px co-founder Evgeny Tchebotarev about the entire ordeal. According to Tchebotarev, 500px had to add a "report" button so users can flag inappropriate content, while also tweaking its search capabilities to make it harder for artistic (or otherwise) nude images to show up by accident.
The most significant change, and the one that Tchebotarev seemed less than pleased about, is the fact that the app's rating has been upped all the way to 17+, the highest you'll find on the app store. Apparently, there has already been a similar controversy over Twitter's Vine app, and yet it still sports a 12+ rating.
Regarding the child pornography allegations, Tchebotarev maintains that 500px did a thorough internal audit and found no such material.
(via The Verge)