Google to Buy Lytro for ~$40M: Report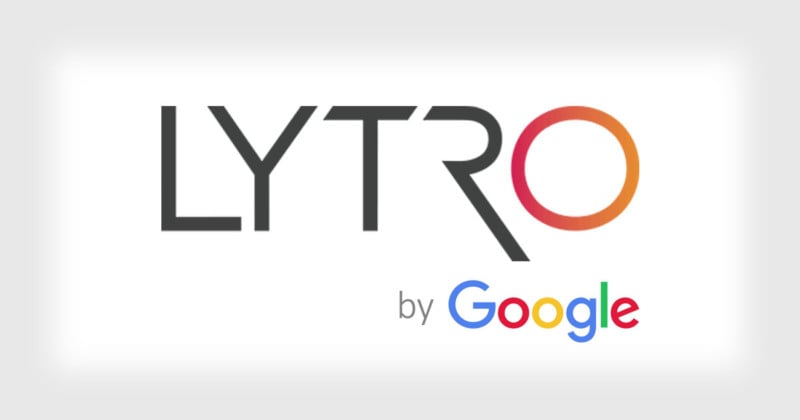 Google is reportedly in the process of acquiring the light field camera startup company Lytro with a price tag somewhere in the range of $25 million to $40 million.

TechCrunch reports that despite receiving no official comment from Google and Lytro, "several" people familiar with the deal have confirmed it.
If a sale for $40 million is completed, Lytro would be admitting defeat and the failure of its once-ambitious plans to revolutionize photography. To date, the company has raised over $215 million from investors who believed in the company's pioneering technologies in light field imagery.
Lytro was originally founded back in 2006 by Stanford graduate Ren Ng, who developed the camera technology with his graduate research. After generating a significant amount of buzz in mid-2011 over its "shoot first, focus later" technology, Lytro officially unveiled its first light field camera in October of that year.
By capturing the "light field" of a scene, or the complete data of light rays, Lytro could generate immersive viewing experiences with just a single press of the shutter. Using the interactive Web viewer, people could adjust the focal point of Lytro photos simply by clicking on subjects in the scene.
The camera was certainly different, but it seems that consumers were largely unwilling to fork over $400+ dollars for a light field camera that required a special online browser to display its "refocusable" photos.
In April 2014, Lytro launched its second attempt at breaking into the camera market with the Illum, a much larger camera with a serious lens and an even more serious price tag of $1,600.
Like the original camera, the Illum failed to gain meaningful traction in the camera industry, despite open sourcing the web photo player and partnering with 500px for integration. By the following year, the Illum was being offered as Amazon's Deal of the Day for a fire sale price of $400.
In 2016, CEO Jason Rosenthal decided to scrap Lytro's photography ambitious and pivot into the hot world of virtual reality. That same year, Lytro unveiled a 755-megapixel cinema camera with 40K resolution and a frame rate of 300fps. It seems that ambitious camera was not enough to help save Lytro's fortunes.
Despite raising over $215 million and being valued by investors at roughly $360 million in 2017, Lytro has apparently reached the end of its runway and was reportedly shopping itself around to tech giants. Google bit.
"One source described the deal as an 'asset sale' with Lytro going for no more than $40 million," TechCrunch reports. "Another source said the price was even lower: $25 million and that it was shopped around — to Facebook, according to one source; and possibly to Apple, according to another.
"Assets would presumably also include Lytro's 59 patents related to light-field and other digital imaging technology."
Google has been pushing hard into the world of virtual reality, and we could soon see Lytro's proprietary light field technologies integrated into Google's impressive portfolio of products and services. And as the company behind Android, the world's most used smartphone operating system, Google plays a big role in the advancement of consumer photography.