Lytro Unveils the 'Illum': A Beautiful Beast of a Light-Field Camera
More than two years after the debut of the company's first camera, Lytro has come back with a vengeance. Well, actually, Lytro has come back with an 'Illum,' which is the name of a new camera that the company says, "advances the light field category from novelty to game-changing visual medium that could one day rival digital and film."
Those are lofty words, but one look at this Star Trek-worthy beast of a light field camera and its spec sheet, and you might just become a believer. It is, in essence, the original light field camera on steroids — like they took their original concept, let's call that camera the Lytro 1.0, and then skipped 2.0-9.0 to arrive directly at 10.0.
Spec-wise the camera is upgraded in every way. A '40 Megaray' resolution 1-inch (that's four times larger than the previous camera) sensor is paired with an Android-powered system and Light Field Engine 2.0 for larger files that process faster.
There's also an 8x optical zoom (30-250mm equivalent) lens with a constant f/2.0 aperture, a 4-inch 800×480-pixel tiltable touchscreen, max shutter speed of 1/4000 sec, and exposure controls that include Program, ISO Priority, Shutter Priority and Manual.
Here's a closer look at the camera from all angles: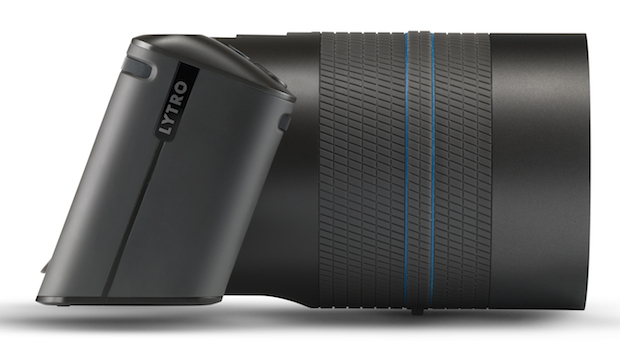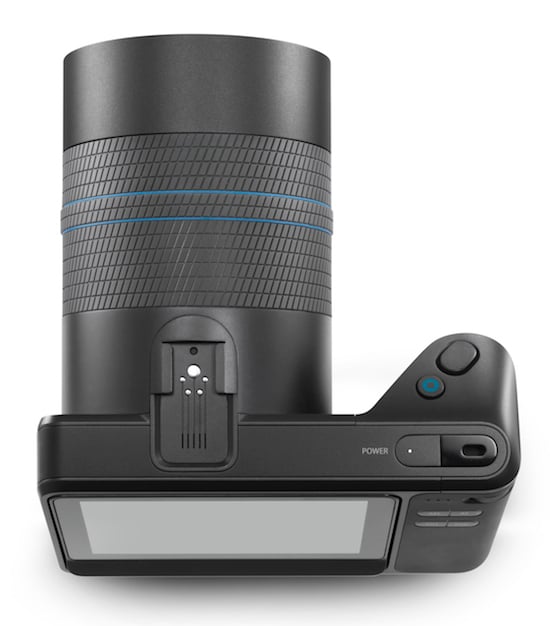 From the beginning, Lytro's goal with light field technology was to revolutionize photography. To transform picture taking from capturing "a static cross-section of reality" to capturing "an authentic, interactive window into their world." The Lytro Illum aims to do just that by giving serious photographers a light field tool that can keep up with (or perhaps even exceeds) the demands of their creativity.
"With LYTRO ILLUM, creative pioneers — ranging from artistic amateurs to experienced professionals — will tap into a new wave of graphical storytelling," Lytro CEO Jason Rosenthal explains. "By combining a novel hardware array with tremendous computational horsepower, this camera opens up unprecedented possibilities to push the boundaries of creativity beyond the limits inherent in digital or film photography."
Interactive images taken with Illum will be viewable in-camera and through Lytro's own players on supported computers, tablets and smartphones. If you've forgotten what those images are like, check out the embedded player below:
Speaking with Engadget, Lytro CEO Jason Rosenthal summed up their hopes for this camera well when he said, "If Camera 1.0 was film-based, and Camera 2.0 was the transition from film to digital, we're at Camera 3.0. It's about collecting very rich information about the world."
Will this be a true game-changer? We'll just have to wait and see.
The Lytro Illum will be available starting July 15 for $1,600, but you can save yourself $100 and get access to special updates if you pre-order from the Lytro site. For more information or if you'd like to pull the trigger and pre-order yours already, head over to the Lytro website by clicking here.